'Sorry for the odd photos. Our bathroom is tiny!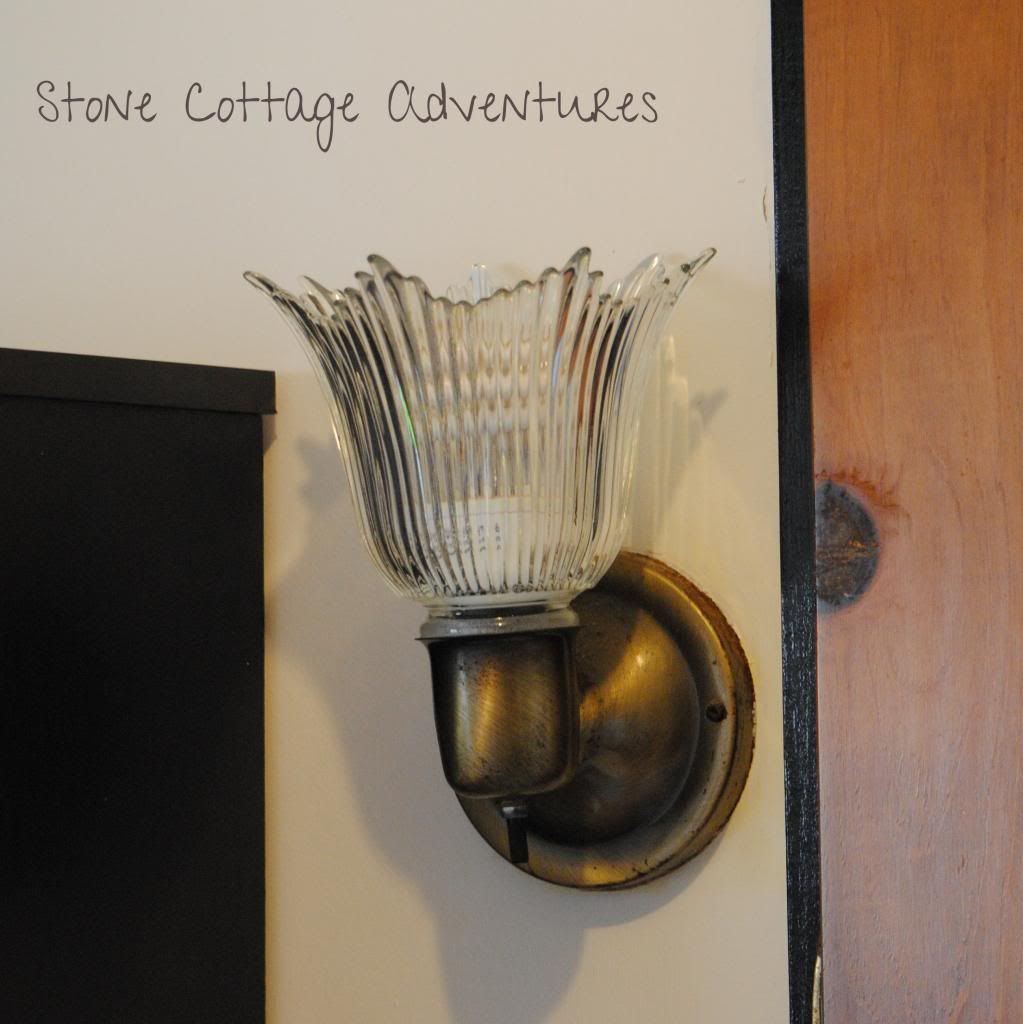 These sconces were found at a yard sale during
Pickin' Time on 59.
Talk about a total steal! I purchased four of them, FOUR, for the crazy low price of only $2.00! I know, right?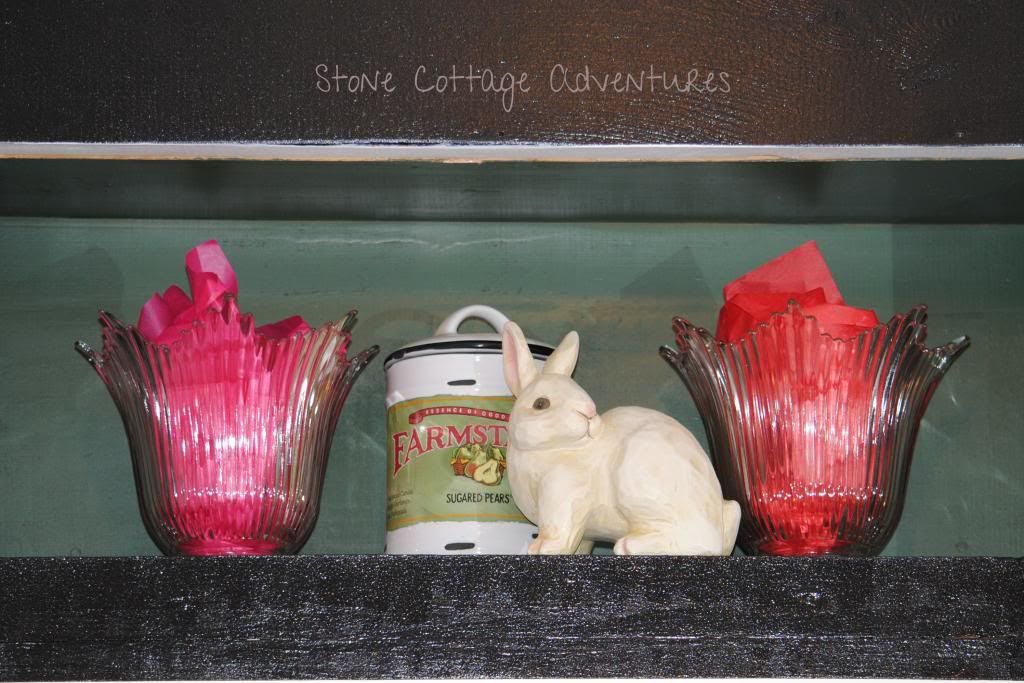 So, two are on the wall on either side of the mirror and the other two are snuggled above the window with a white bunny and a candle, because you know we will probably break one! I tucked some colorful paper in them, then took it out, then put it back in again. 'Just can't decide.
What do you think?
;-) -Marci