Being part of our county's Master Gardener Speakers Guild is a lot of fun. My program is titled "Herbs: A Place to Begin". It is for anyone who might be curious about growing herbs or is just beginning to use them. I give simple advice for ways to incorporate tasty herbs into your every day life. After such a sweet reception to my presentation, I will be adding regular posts about herbs.
Watch for the ones titled "A Place to Begin".
It's interesting how often I hear people talk about how much they love herbs, but then say they don't know what to do with them. A fun way to enjoy whatever you might be growing is to arrange a bouquet! Herbs are aromatic, so whether you use the foliage or the blooms, they will lend a lovely fragrance to any room in your home.
The bouquet can be rustic and simple or a little more elegant.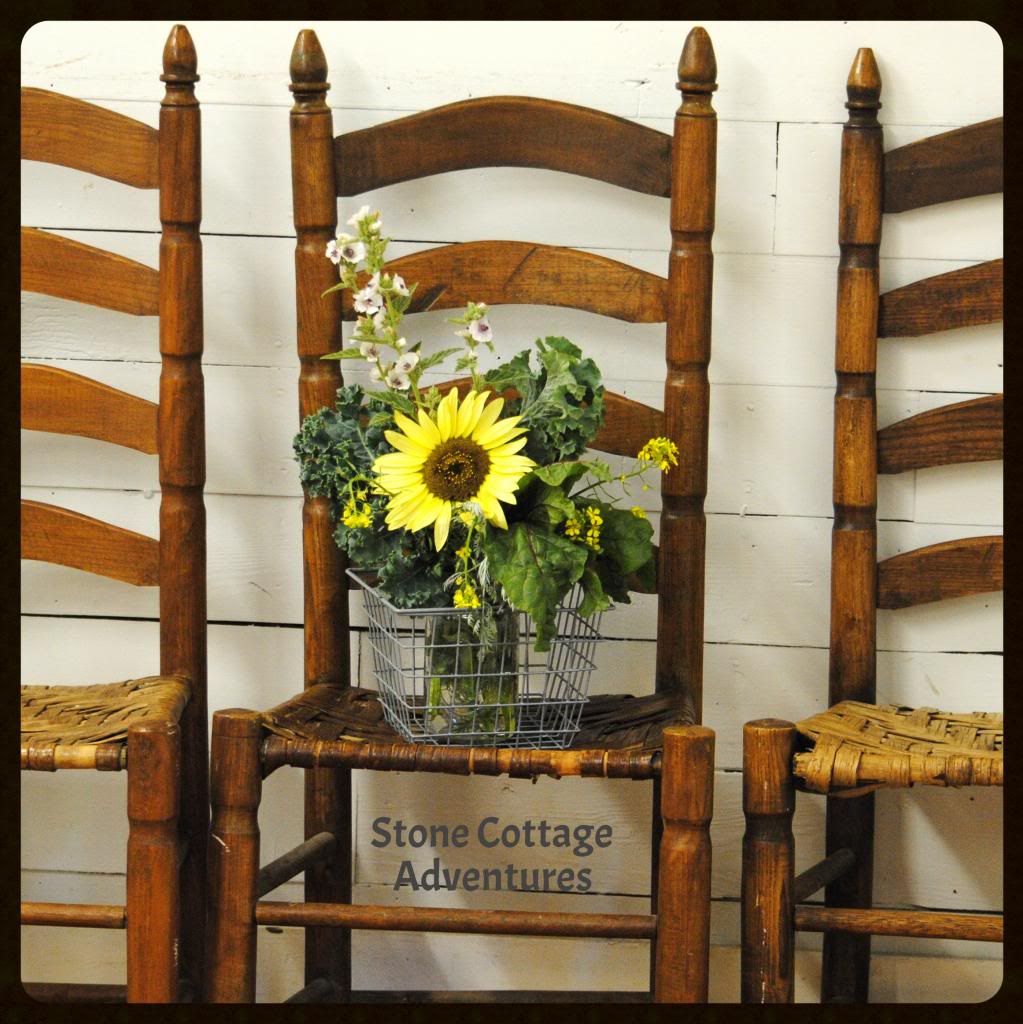 The herbs can be cut stems or small pots can be tucked into a basket.
Herbs are lovely as a centerpiece
and snuggled into napkin rings.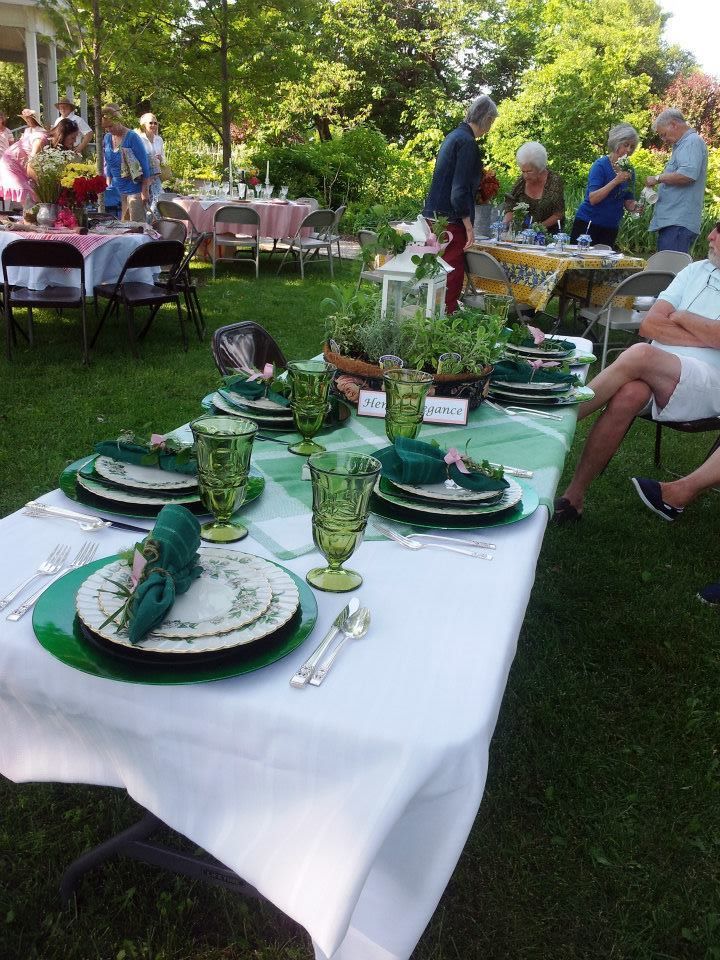 This photo was taken by
Dawn Denton
at a Master Gardener event. The Herbal Elegance table won the table scape competition at our annual picnic. Isn't it pretty?
Are you curious about other simple ways to use herbs? Take a peek at my
Recipes Page
! If you are interested in growing herbs, there are quite a few tips on my
Gardening Page!
I'd love for you to visit my
Stone Cottage
each week as my little series continues. If you are new to herbs, I can give a place to begin!
;-) -Marci