The north side of our front yard is a certified
National Wildlife Federation Backyard Habitat
. Really! We have a certificate! You can do the same by providing food, water, cover and places for wildlife to raise their young. It is so much fun to see all of the critters that stop by for a visit. I'm beginning a new series of posts to show you our Garden Guests.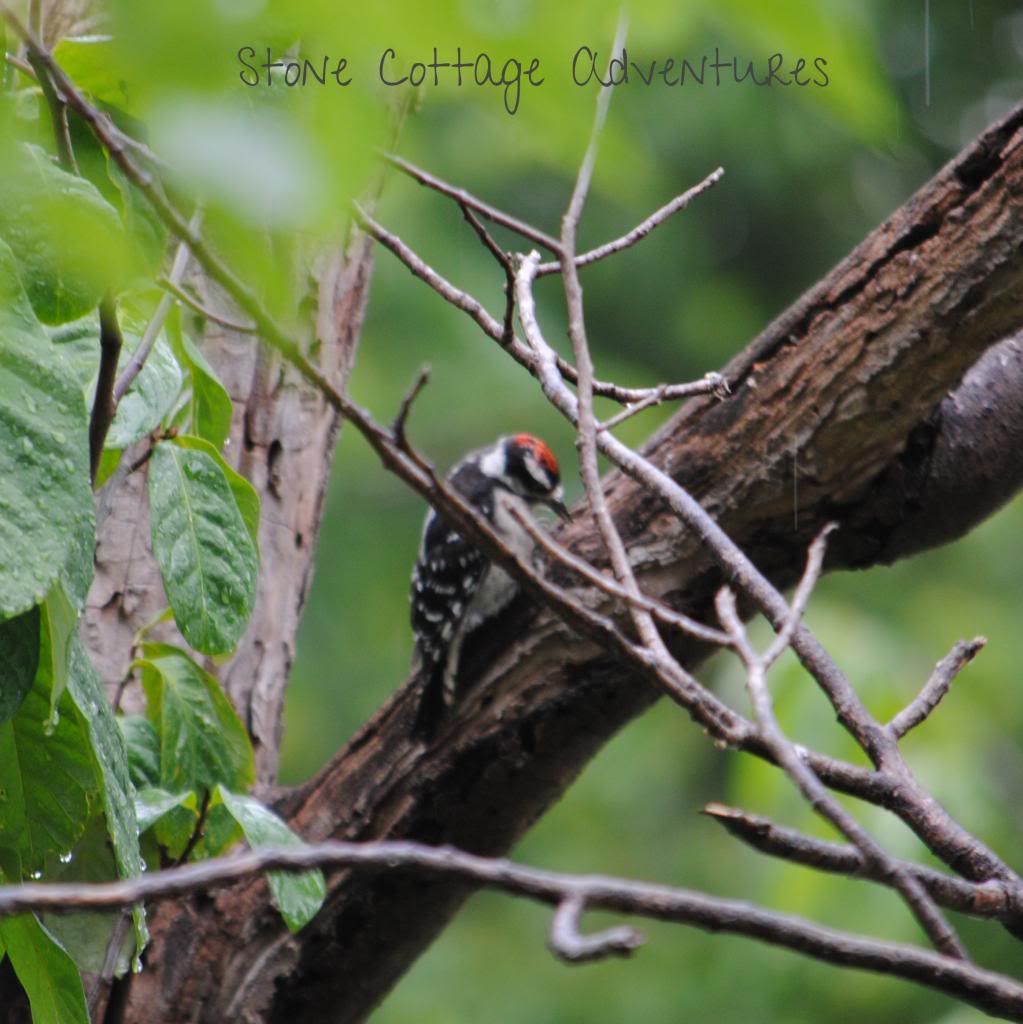 Downy Woodpeckers are regular visitors. If you are interested in attracting them, they like woodpecker feeders and dead wood that might be home to soft bodied insects.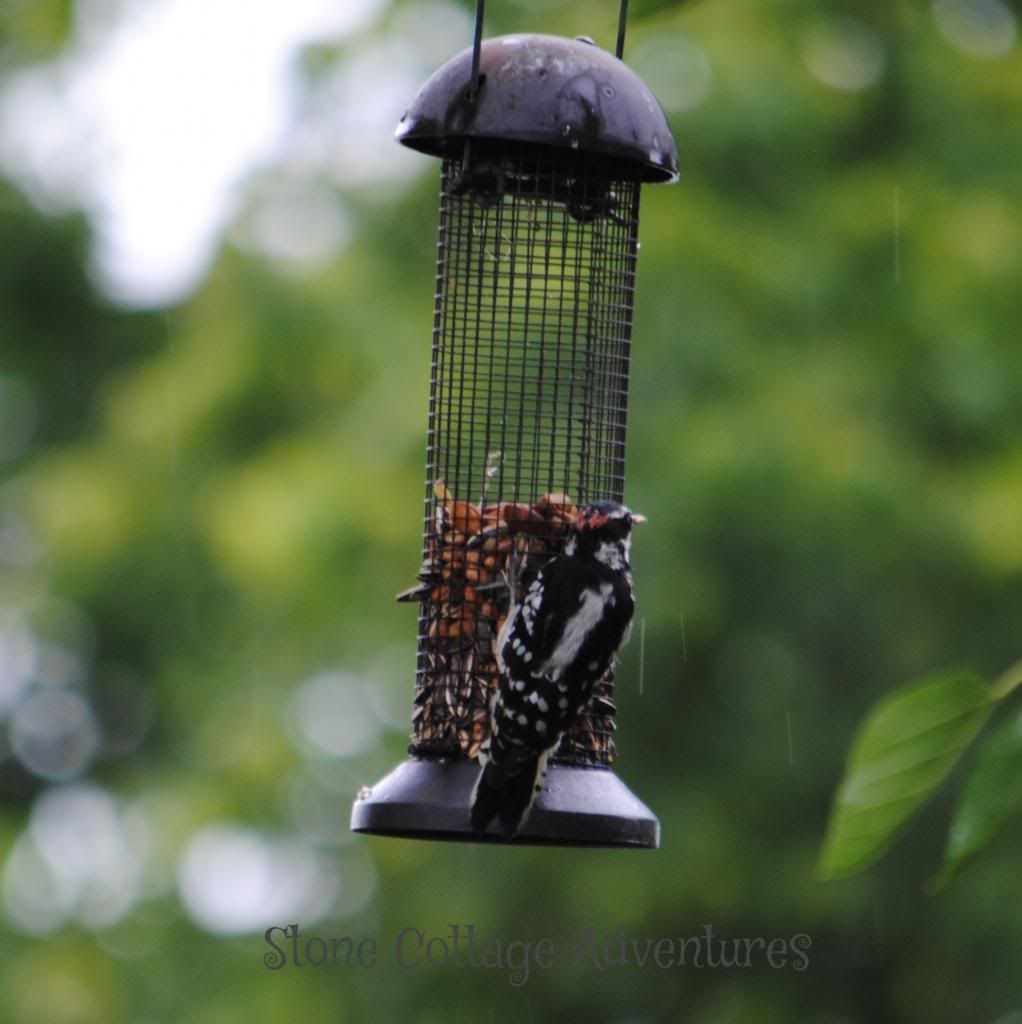 Can you tell these photos were taken during a gentle rain? I like the little streaks from the rain drops.
Now for a little blogging music...
James Taylor, Country Road
;-) -Marci