The north side of our front yard is a certified
National Wildlife Federation Backyard Habitat
. Really! We have a certificate! You can do the same by providing food, water, cover and places for wildlife to raise their young. It is so much fun to see all of the critters that stop by for a visit. I'm beginning a new series of posts to show you our Garden Guests.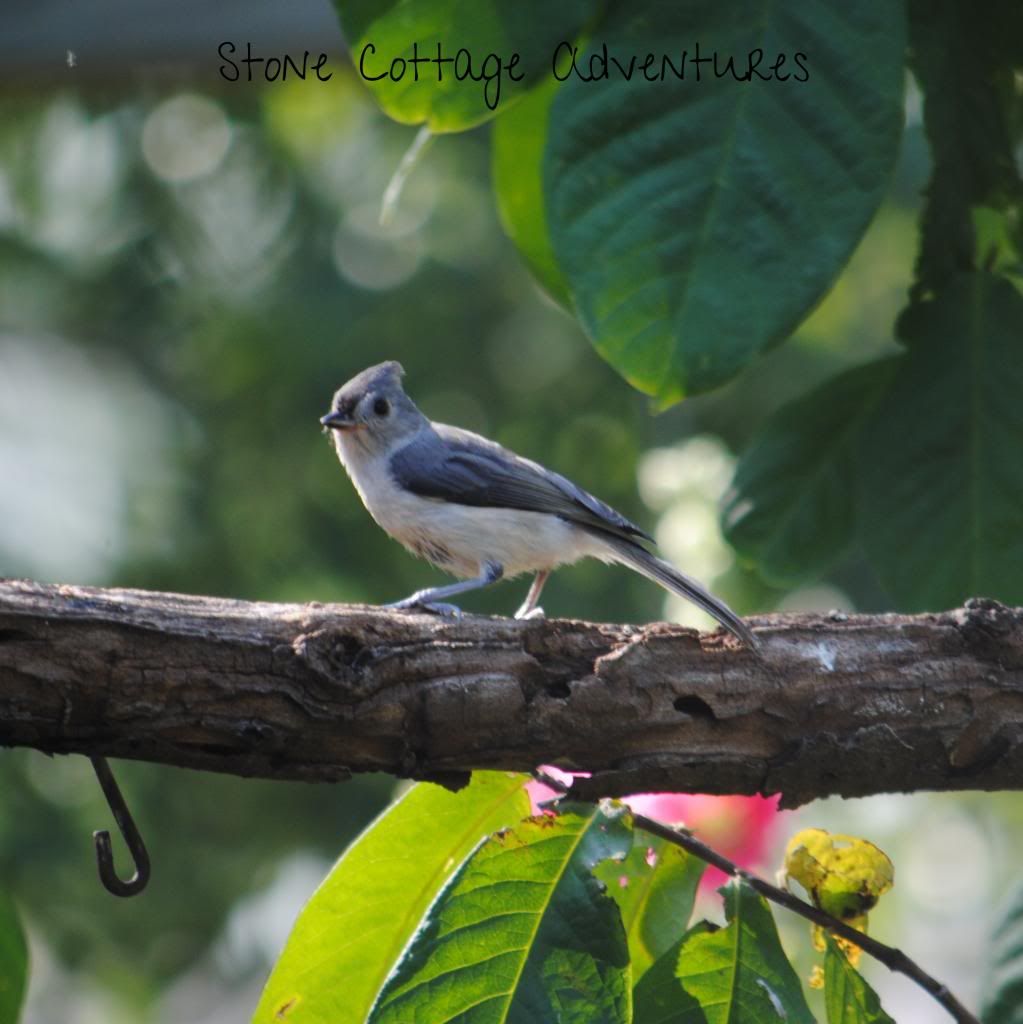 Here is a Tufted Titmouse. While they will come to either sunflower or peanut feeders, they actually prefer berries. Plant natives like elderberry. Suet can also be offered.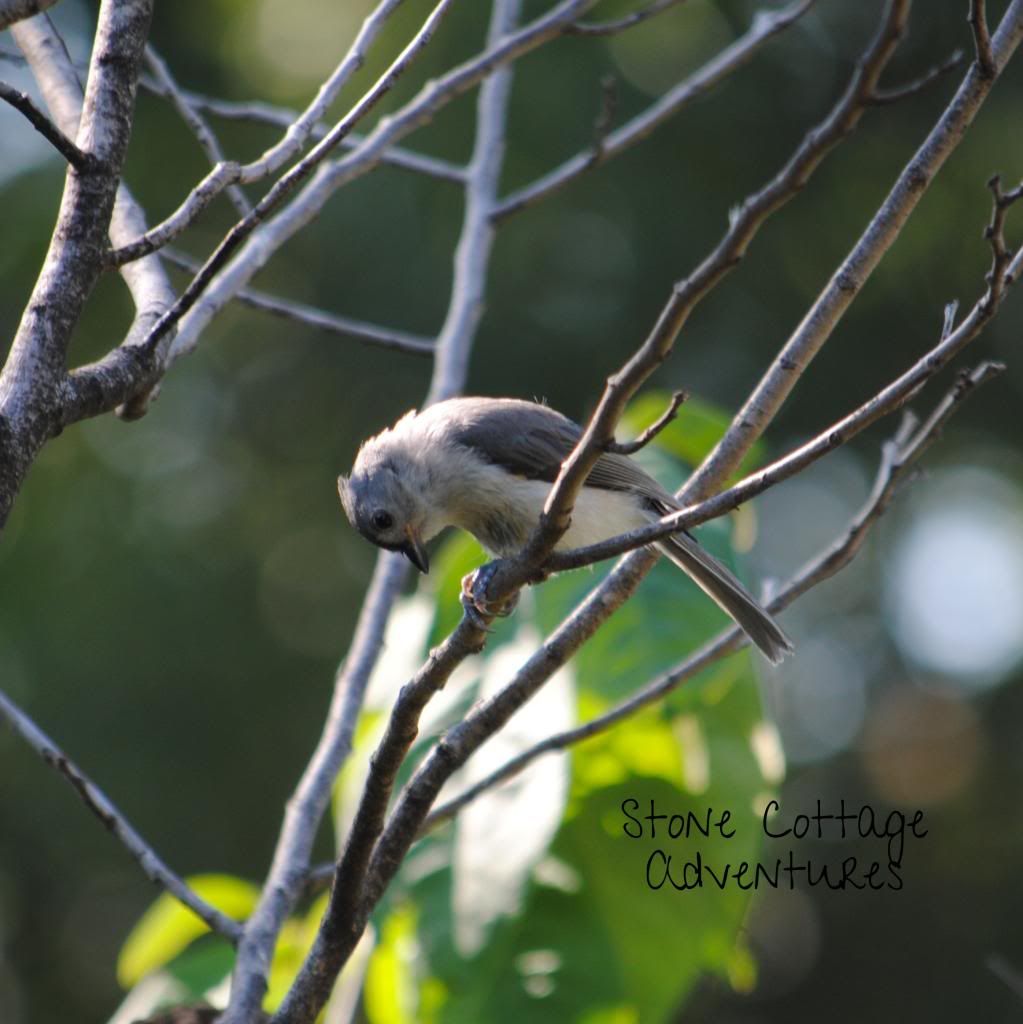 How about a little music?
Nickel Creek, Out of the Woods
;-) -Marci