Monsters, Inc is a movie our family can watch over and over again. Our favorite line is when Mr. Waternoose says, "There is nothing more toxic and deadly than a human child!"

What is one of the most difficult challenges about parenting? Those beautiful, angelic babies are capable of launching projectile missiles. Wet, gooey, almost always sticky weapons of mass gross-ocity. Who knows what might happen in a restaurant?!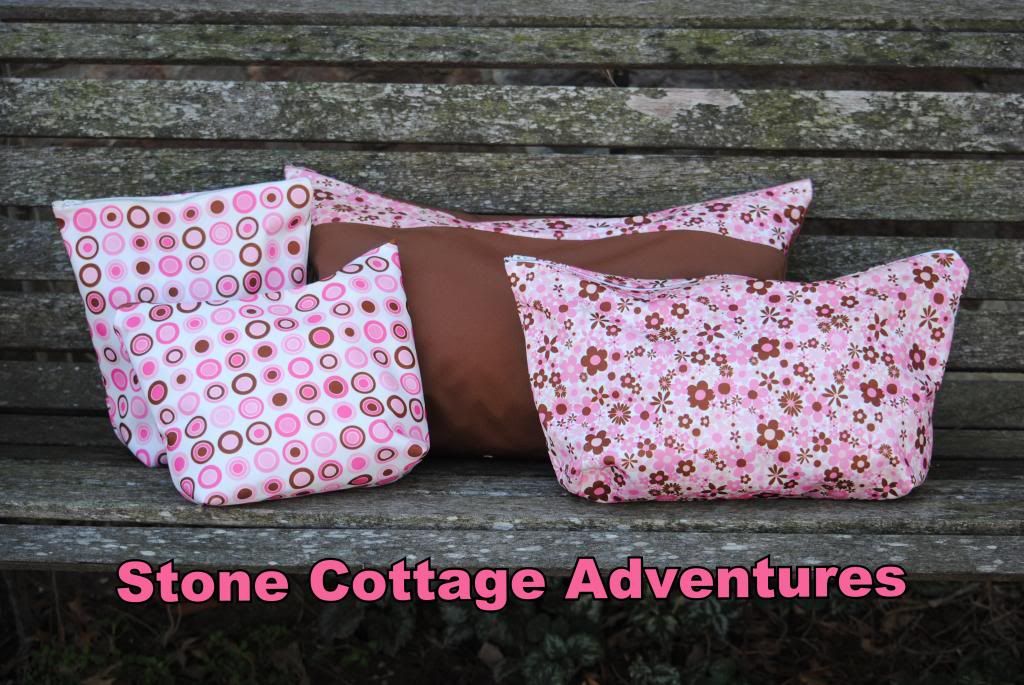 These PUL wet bags just might save the day! I've made four sizes.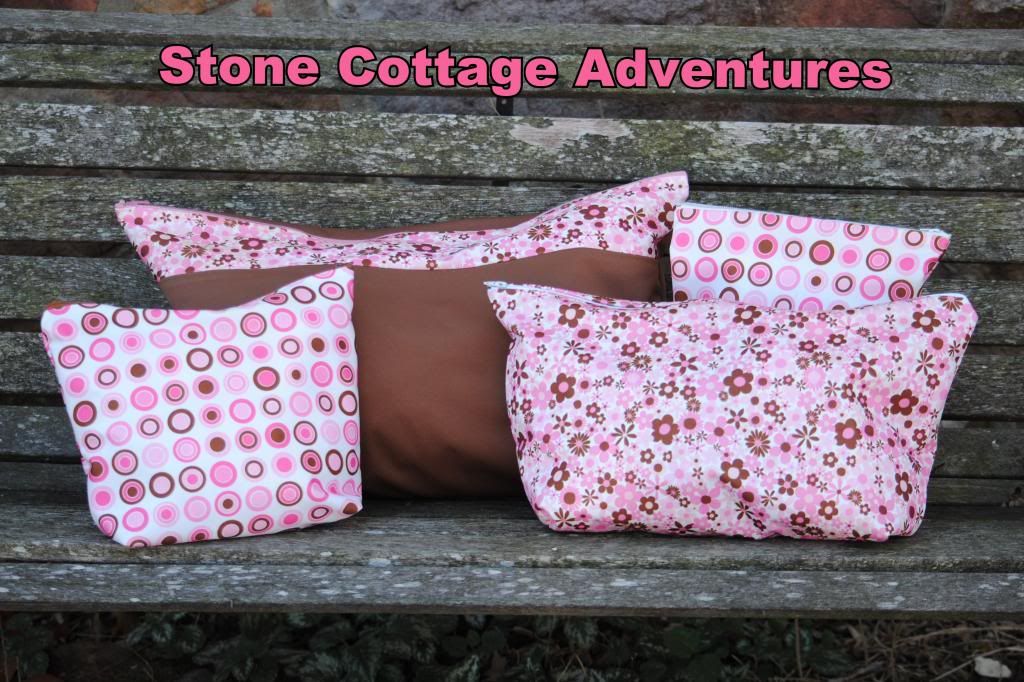 Here is the
"Story Hour"
wet bag in two styles. It would hold one cloth diaper, a bib and maybe a shirt.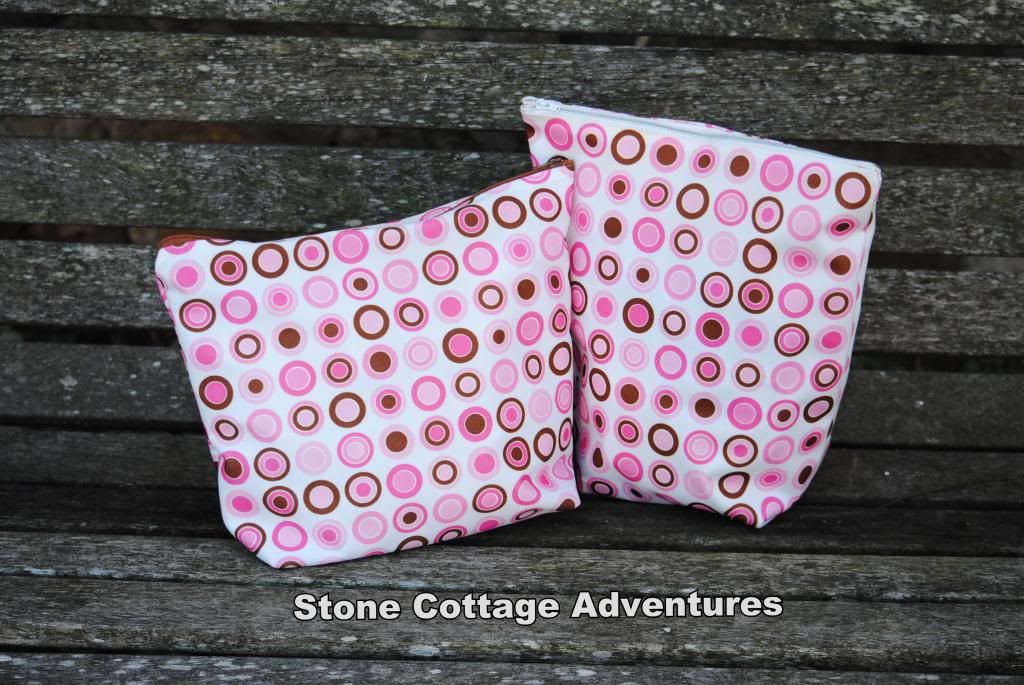 The next version is "Running Errands". You know those days when you're gone for about half a day? This wet bag would easily hold two or three cloth diapers and a baby size outfit.
And here we have the "Oh, My Word". As in "Oh, my word! How can one sweet kiddo be so disgusting?!" This wet bag will hold a couple of cloth diapers, an entire baby outfit, plus your outfit, along with the apron from that nice waitress who was admiring your sweetheart just before The Launch!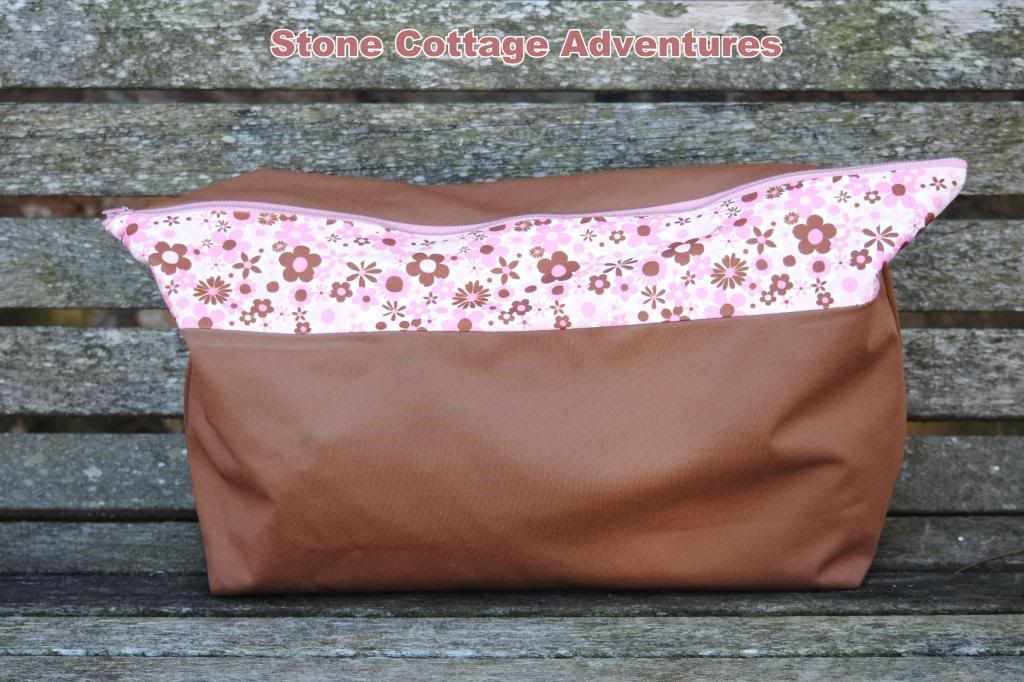 Honestly! Where does all that nasty stuff come from?

Oh, well. Messes happen. Just shove the missile and any attached garments into your wet bag.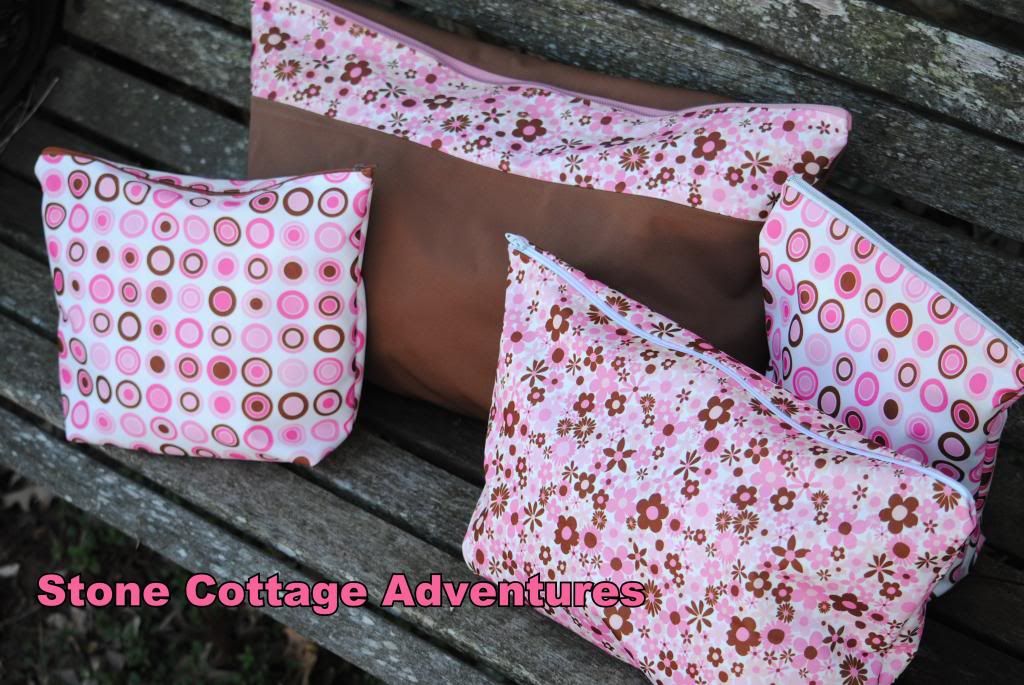 Wash it all when you get home and hug your lil cutie pie!

(These wet bags were sewn into four different sizes of a basic zippered pouch using one layer of PUL - water resistent fabric. Don't leave home without one!)
;-) -Marci