The dill in our greenhouse continues to grow well. Once again, I find myself worrying over what to do with the abundance. What a lovely problem! Gift giving is always fun!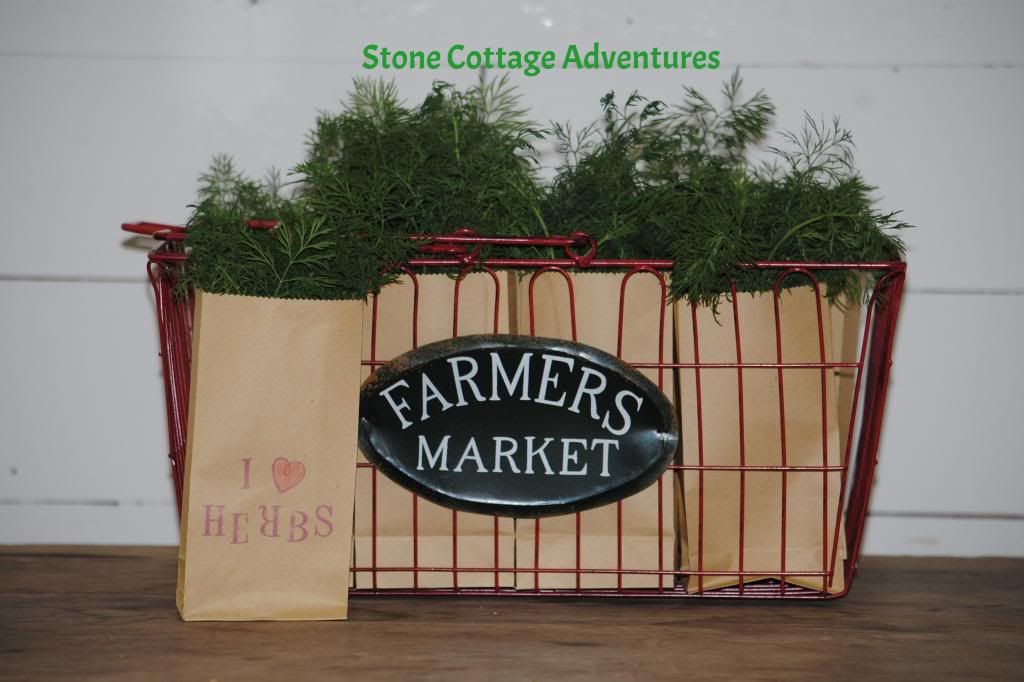 Brown paper bags were stamped and filled.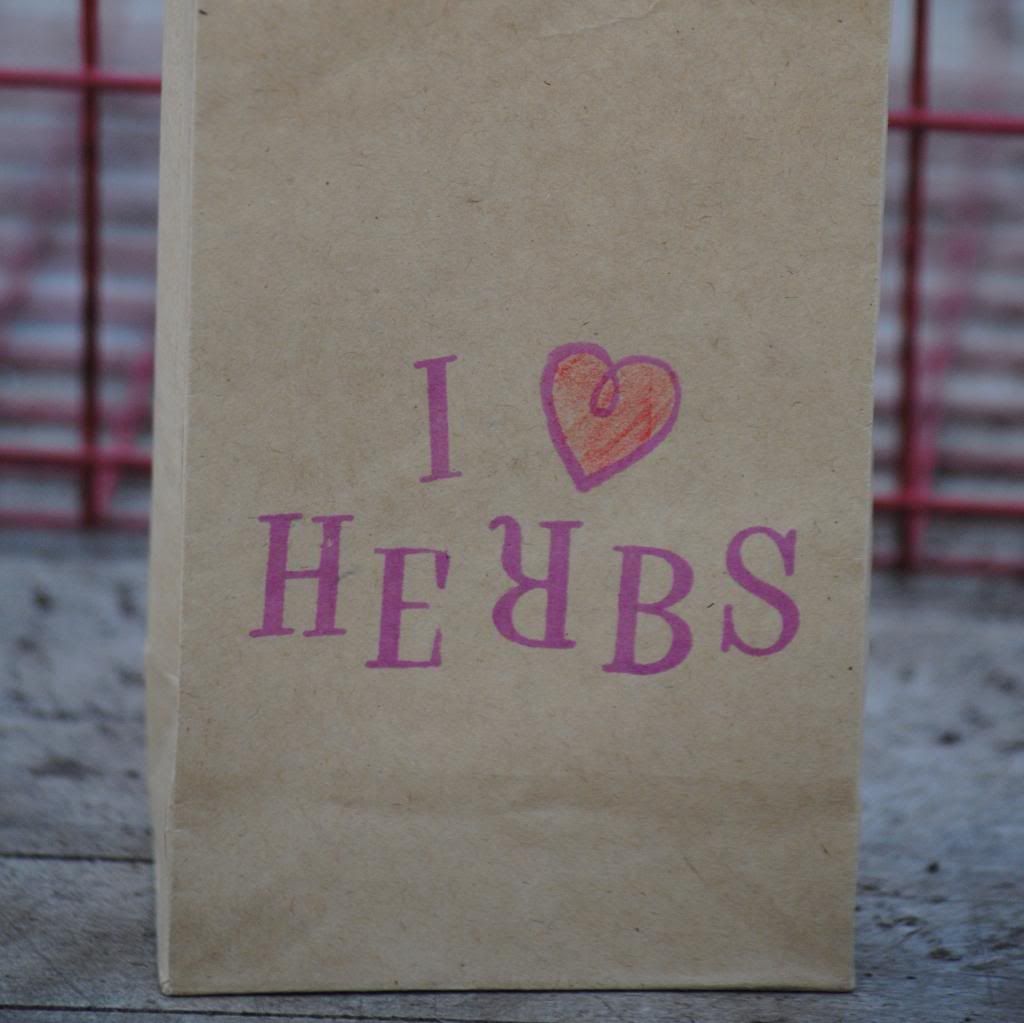 They hopped into a basket.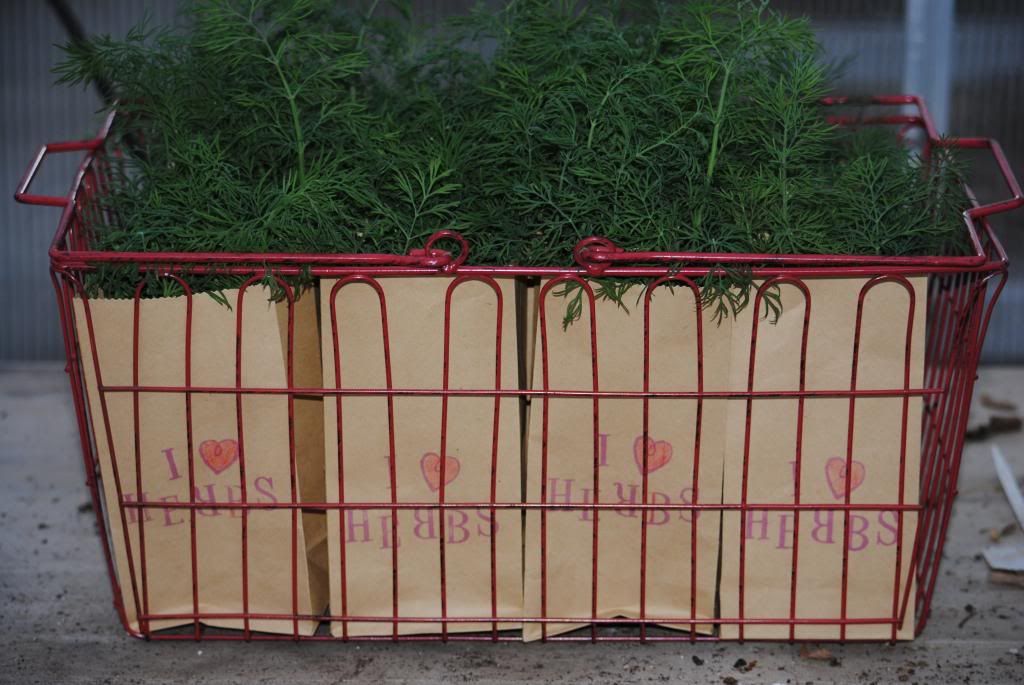 Every bag of dill found a new home with a sweet member of the Herb Society of Northwest Arkansas!
Don't you love happy endings?
;-) -Marci