Being part of our county's Master Gardener Speakers Guild is a lot of fun. My program is titled "Herbs: A Place to Begin". It is for anyone who might be curious about growing herbs or is just beginning to use them. I give simple advice for ways to incorporate tasty herbs into your every day life. After such a sweet reception to my presentation, I will be adding regular posts about herbs on my blog,
Stone Cottage Adventures
.
Watch for the ones titled "A Place to Begin".
We should all drink more water, right? Right! Sometimes, though, all that water can seem somewhat bland. Many of us add lemon, but what about adding an herb?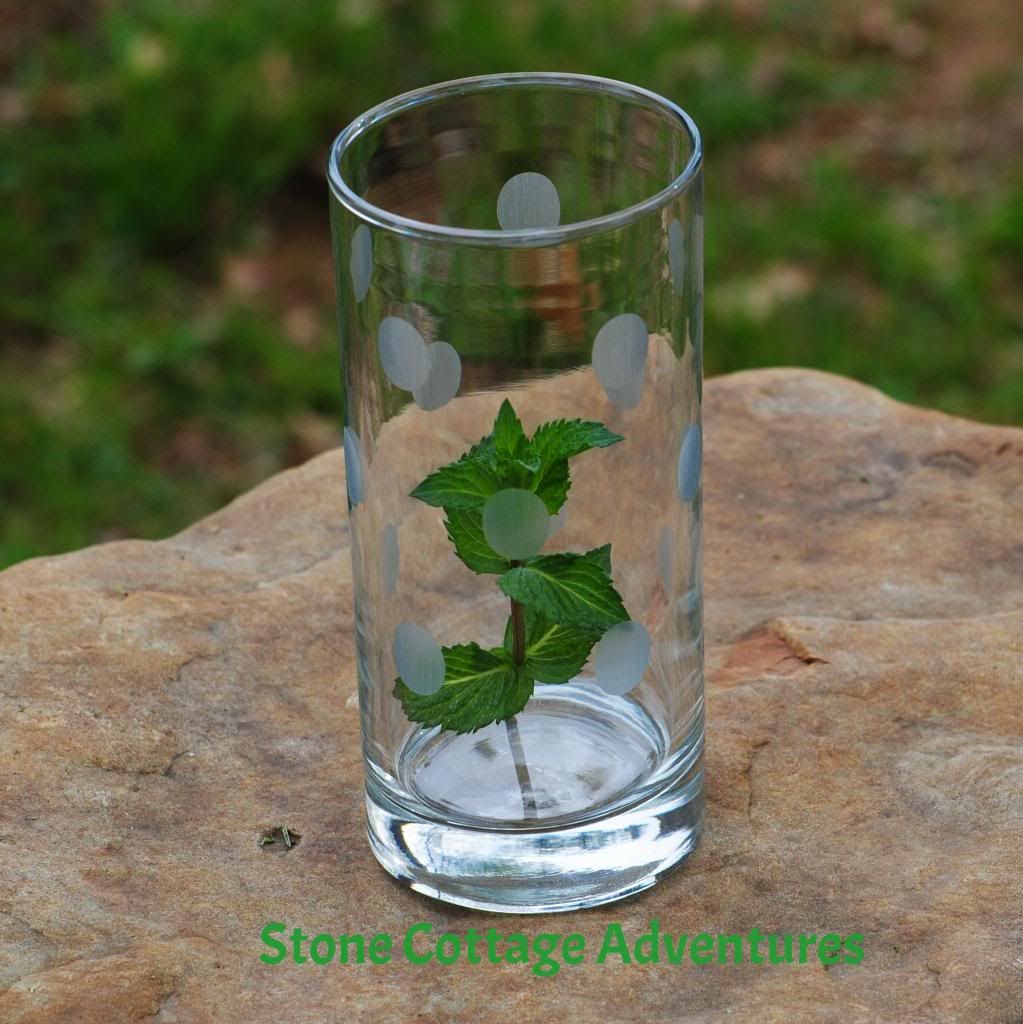 The herb in this photo happens to be double mint, but really, many herbs taste great. Drop a sprig of herb into your favorite polka dot glass. (OK. OK. Polka dots are optional!) Add a couple cubes of ice and shake to muddle or bruise the herb. This releases the essential oils, thus releasing the flavor. Add more ice and then water. Garnish with an herb leaf if you like.
'Don't want to give up citrus? No worries! Experiment with citrus herb combinations. Creating tasty water only takes one citrus slice and a sprig or two of herb.

Here are a few ideas:

Spearmint with Lime
Lemon Balm with Lemon
Rosemary with Orange
Check out my
Recipes Page
for other ideas. Please come back for more simple ways to add herbs into your everyday life! I hope this post gives you...
A Place to Begin!
;-) -Marci