There aren't a lot of "What I Wore" posts on this blog, so this is kind of exciting! Here is my polka dot dress with a cropped cardigan and ever present ballet flats. Can you see my ladybug pin? It's a big hit with gardeners!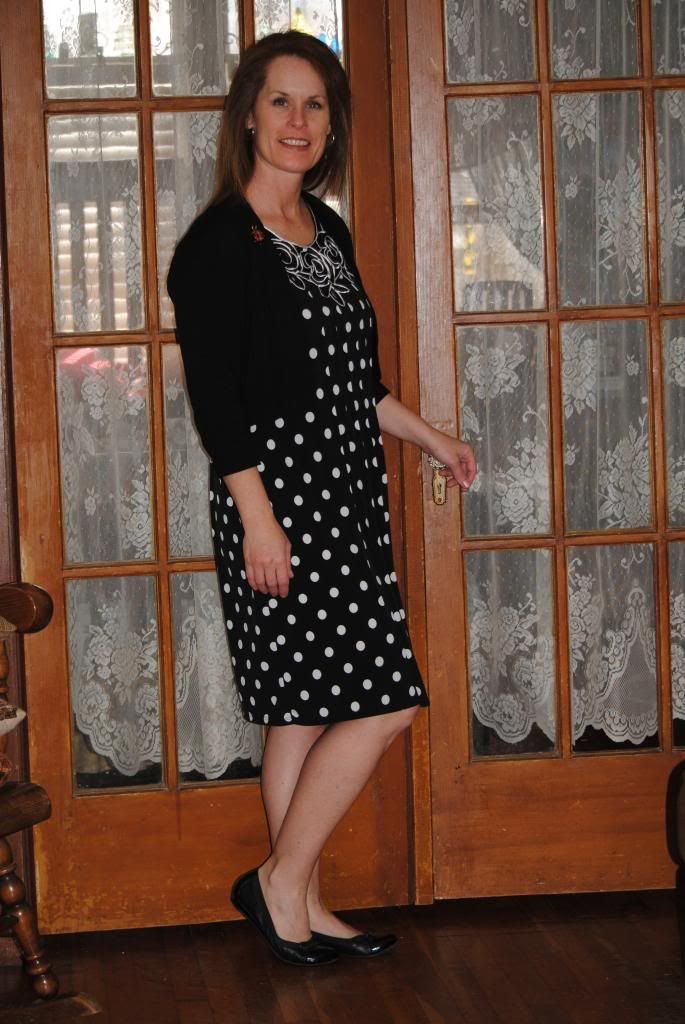 Being part of our county's Master Gardener Speakers Guild is a lot of fun. Recently, I was asked to speak at
Springtown Seventh Day Adventist Church
for their Spring Back Porch Community Outreach program. It was such a well organized event! I especially appreciated the technical support given to the speakers.
My program is titled "Herbs: A Place to Begin". It is for anyone who might be curious about growing herbs or is just beginning to use them. I give simple advice for ways to incorporate tasty herbs into your every day life. After such a sweet reception to my presentation in Springtown, I will be adding regular posts about herbs. Watch for the ones titled "A Place to Begin".
If you would like to see the herb recipes already on my blog, click on my
Recipes Page
. There are also tips for growing and harvesting herbs on my
Gardening Page
.
BTW... Right now, I am wearing sweats and a Tshirt. There's a reason for so few "What I Wore" posts!
;-) -Marci