I had a
ball
sewing
Easter Baskets
this year and wanted to share another one with you! It was important that the basket be functional after the holiday.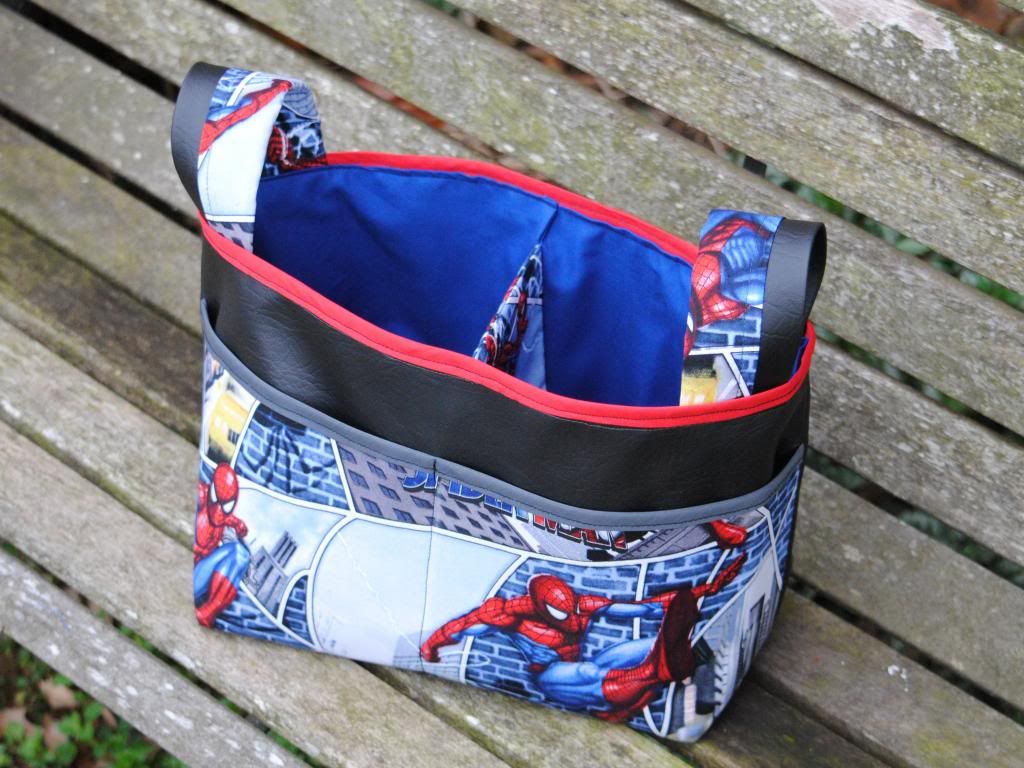 It can be hard for me to choose fabric for boys. Our favorite six year old doesn't care for anything that might be mistaken for a girl's or, worse yet, a baby's!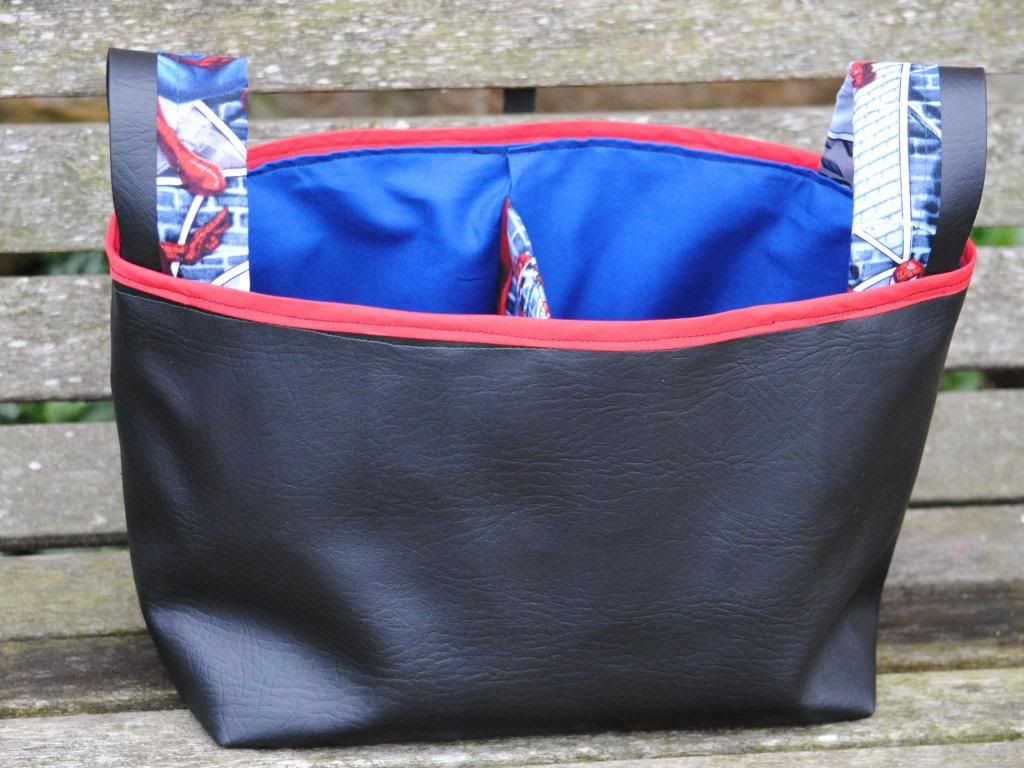 It was exciting to find all three of these fabrics in the Hobby Lobby remnants bucket! The pleather was pretty difficult to work, but I am happy with the final results.
Mr. Big Stuff likes it, too! His Spiderman basket sets proudly on his shelf! The chocolate bunny is long gone, but the basket is now filled with his favorite action figures. Hooray for functionality!
If you would like to see
his sister's basket
, click
HERE
!
;-) -Marci