Grocery shopping with Lil Fashionista can be quite an experience. Last week, we came around a corner and there, lo and behold, were the cutest sunglasses. They were only $1.00 each!

At first she chose pink ones. Then she saw the purple butterfly.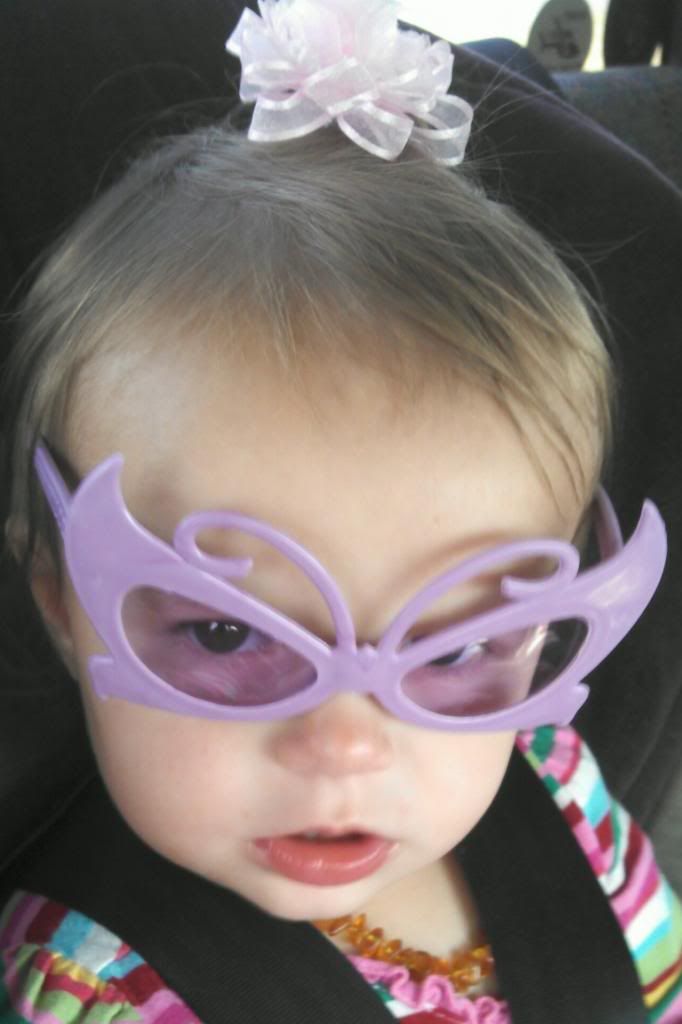 Excellent choice, considering the pacifier she was rockin' that day! This girl really knows how to accessorize!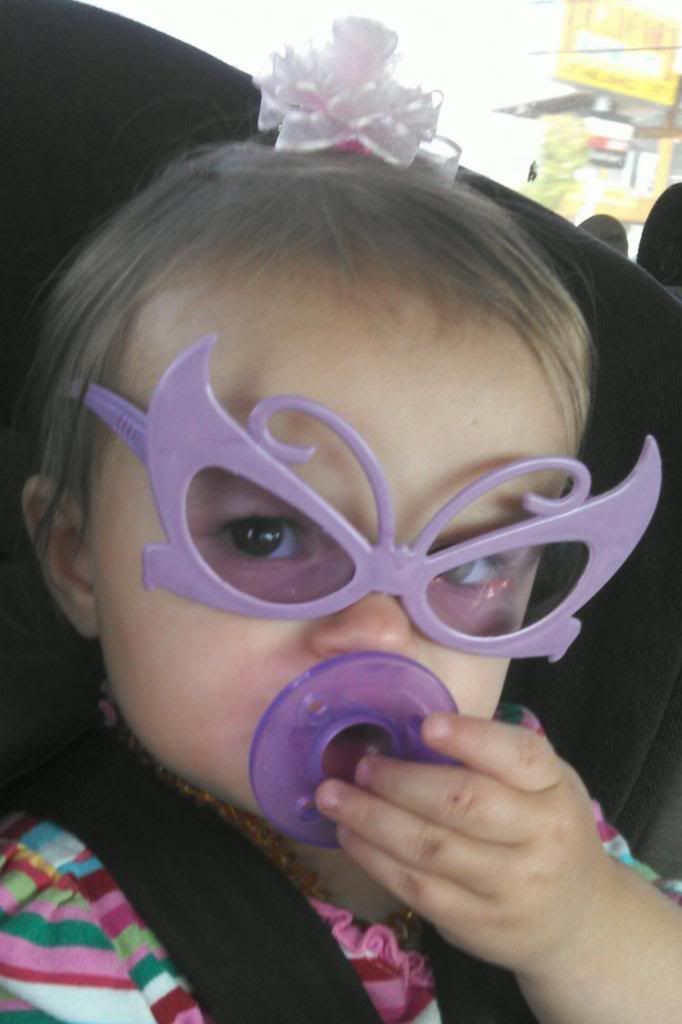 Like most Tuesdays, I am hangin' with
Holli
for Tuesday Tunes. It's a fun party where you can link a song or two. My choice this week?
ZZ Top. Cheap Sunglasses.

Do you think Lil Fashionista will be asking for a pearl necklace anytime soon?
;-) -Marci