Click on any menu item to see the complete recipe!
Appetizer:
Bacon Ranch Stuffed Eggs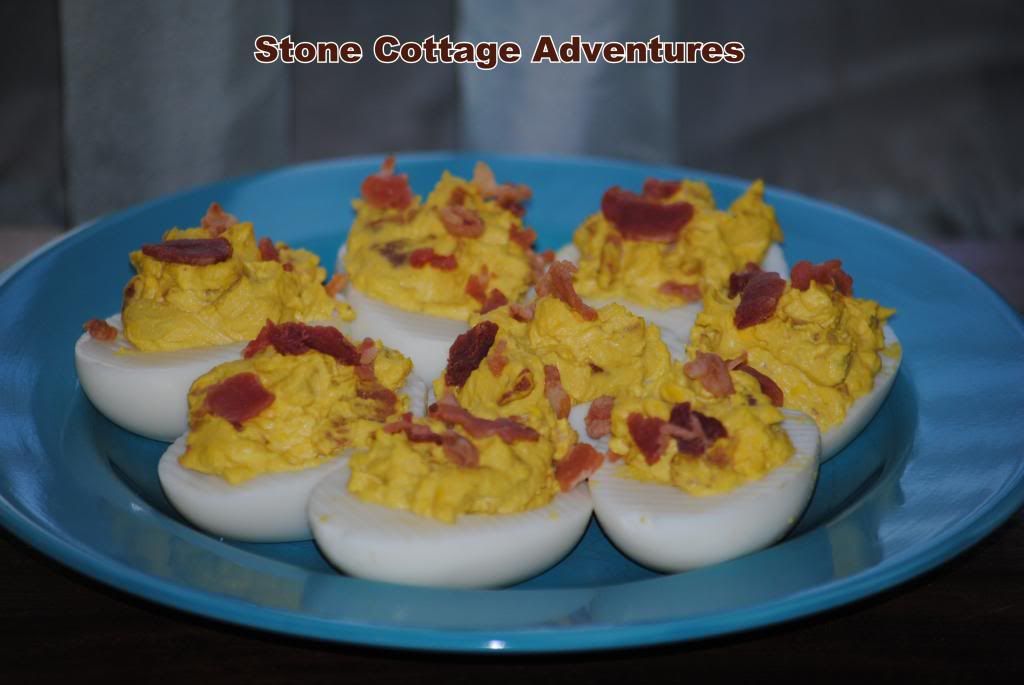 Can you tell I am dreaming about Summer? ;-) Ssshhh... Don't wake me! We still have snow on the ground. You can click on each menu item to see the entire recipe. Grab your meal, take a seat and enjoy the train ride!
________________________