I had you at "bacon", didn't I? ;-) Ever since trying Tasha Tudor's recipe for
Stuffed Eggs
, I keep getting new ideas for ways to make them!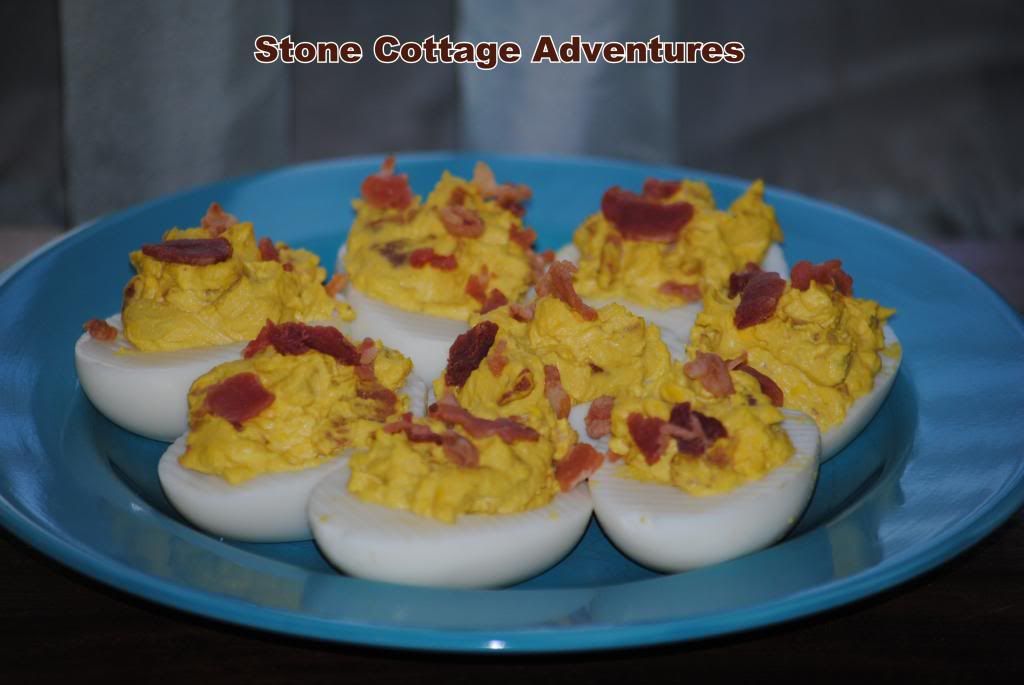 Here's a quick recipe that your family will love!
6 Hard Boiled Eggs
1/2 cup Chopped Bacon, plus a little more to sprinkle on top
1/2 cup Ranch Salad Dressing
Slice eggs in half. Pop out the yolks. Mash them with the Ranch Dressing and bacon bits. Scoop the yolk mixture back into the egg whites.
Enjoy!
Few people believe that our hens are loose in the back yard with the dogs.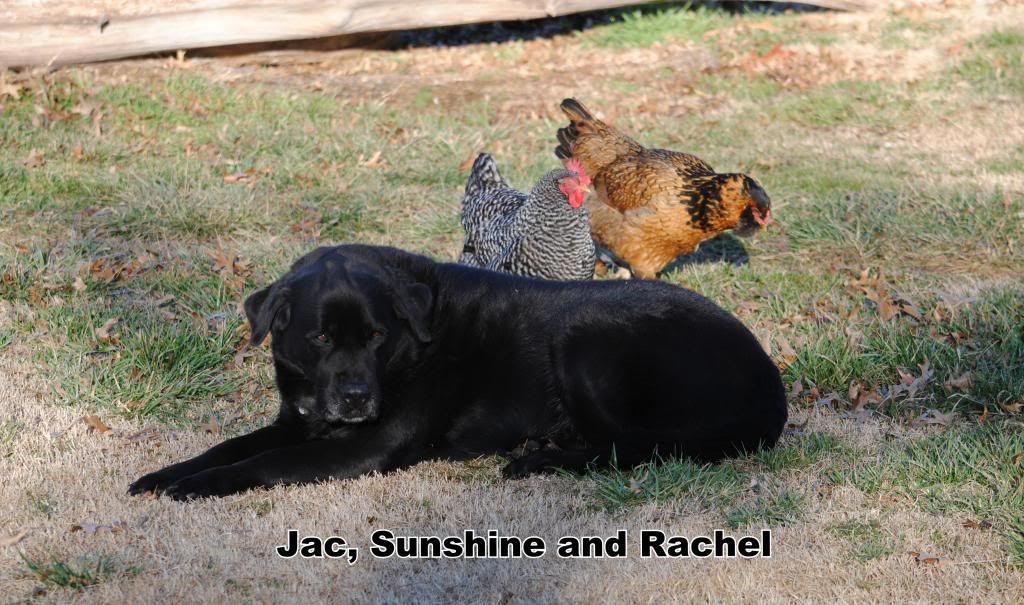 Well, believe it! You can see Jac does not mind hanging out with Sunshine and Rachel. Aren't they funny!
;-) -Marci