With this post, I am sending a special wink to my sweet friend, Chili Dog with Cheese on Top! ;-) *wink*
Do you ever begin a recipe then realize an ingredient is missing? Me, too! I'm not one of those girls that stops everything, gets dressed and goes to the grocery store for one item. If something is missing, it's time to improvise! That happened recently with
dog biscuits
! You know how my furry babies will pout if they don't get their
cookies
!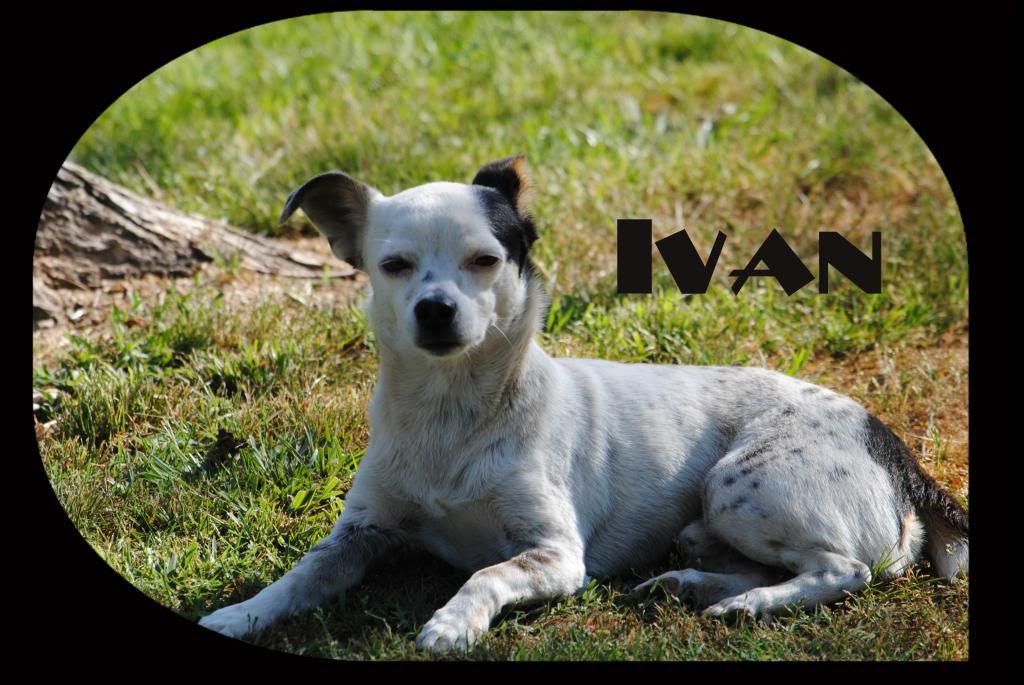 Dog Biscuits with Oats
1 1/2 Cups Whole Wheat Flour
1 Cup Old Fashioned Oats, dry
1 Cup Peanut Butter
1/2 Cup Powdered Milk
1/2 Cup Broth, Chicken or Beef
4 Eggs
Mix all ingredients well. The dough will be similar to play dough or sugar cookie dough. It can be shaped and molded any number of ways.
A quick approach is to roll dough into a log, then slice at half inch intervals. The kids get all kinds of creative. Sometimes, they just act like it is play dough and make crazy creatures. They also like to use cookie cutters or roll it into balls and smoosh them flat. Just make sure the biscuits are all about a half inch thick so they will cook evenly. Bake them on a lightly greased cookie sheet in a pre heated 350 degree oven for about 20 minutes. Ovens vary. The biscuits are done when they are browned and crispy. Let the Dog Biscuits cool before sharing with Fluffy, Fifi or Fido. We don't want to burn anyone.
Ivan got a cookie, so we are friends again! Sweet Ivan! He is such a snuggle bug.
There you have it. Kids love making 'em. Dogs love eating 'em.
;-) -Marci