Their texture is just perfect for my ol' rock farmhouse! Inspired, I grabbed a drop cloth and went to work! Since stripes are so trendy, that's what I tried.
Our living room and dining room are all in the same room. One large window faces the street and the other one faces our garden that is a National Wildlife Federation Backyard Habitat. So... The curtains are not exact matches which totally works for me.
I began by measuring the windows and divided that number by three. The top third of the curtain is drop cloth fabric, while the bottom is striped fabric found at a yard sale! The two pieces of fabric were sewn together with right sides facing and hemmed. A two inch casing was added to the top.
We love watching the guests in our wildlife garden, so those curtains are usually tied back!
The other window faces a pretty busy street. 'Gotta be honest here. When I am in my living room, I'm not necessarily dressed. (TMI?) So, these curtains remain closed at all times! This curtain is solid all the way across the window.
Again, I took the measurement of the window and divided by three. The top 1/6 of the curtain is drop cloth fabric with a two inch casing. There is also a strategically placed stripe of drop cloth fabric near the center, just in case my neighbors can see through the striped fabric. The rest of the curtain is stripes.
My old curtains were pretty dated and getting kind of scruffy. I love the new look! OK! Let's hear it! What do you think of my new curtains?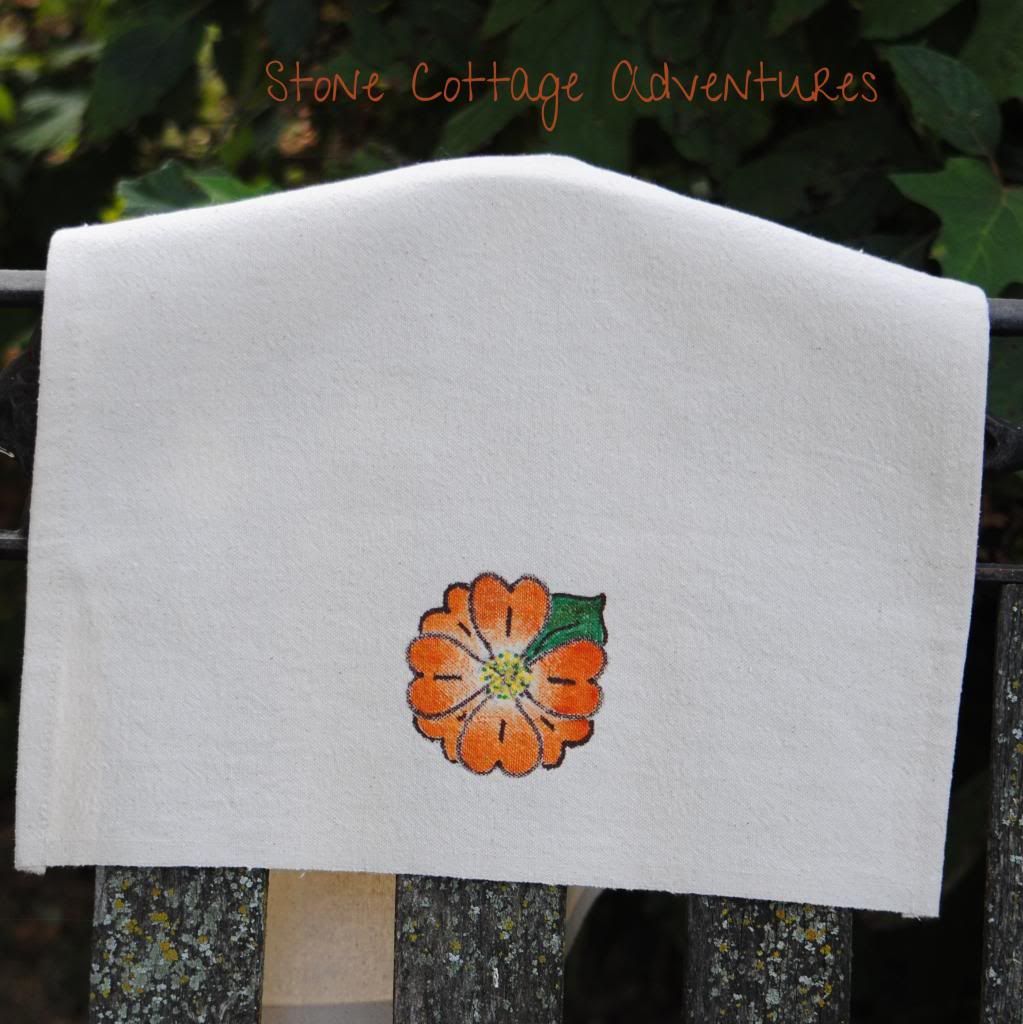 Have you created anything with drop cloths? I'll enable your sewing addictions if you'll enable mine!
;-) -Marci