The north side of our front yard is a certified
National Wildlife Federation Backyard Habitat
. Really! We have a certificate! You can do the same by providing food, water, cover and places for wildlife to raise their young. It is so much fun to see all of the critters that stop by for a visit. I've begun a new series of posts to show you our Garden Guests.
If you would like to see more, check my
Gardening Page!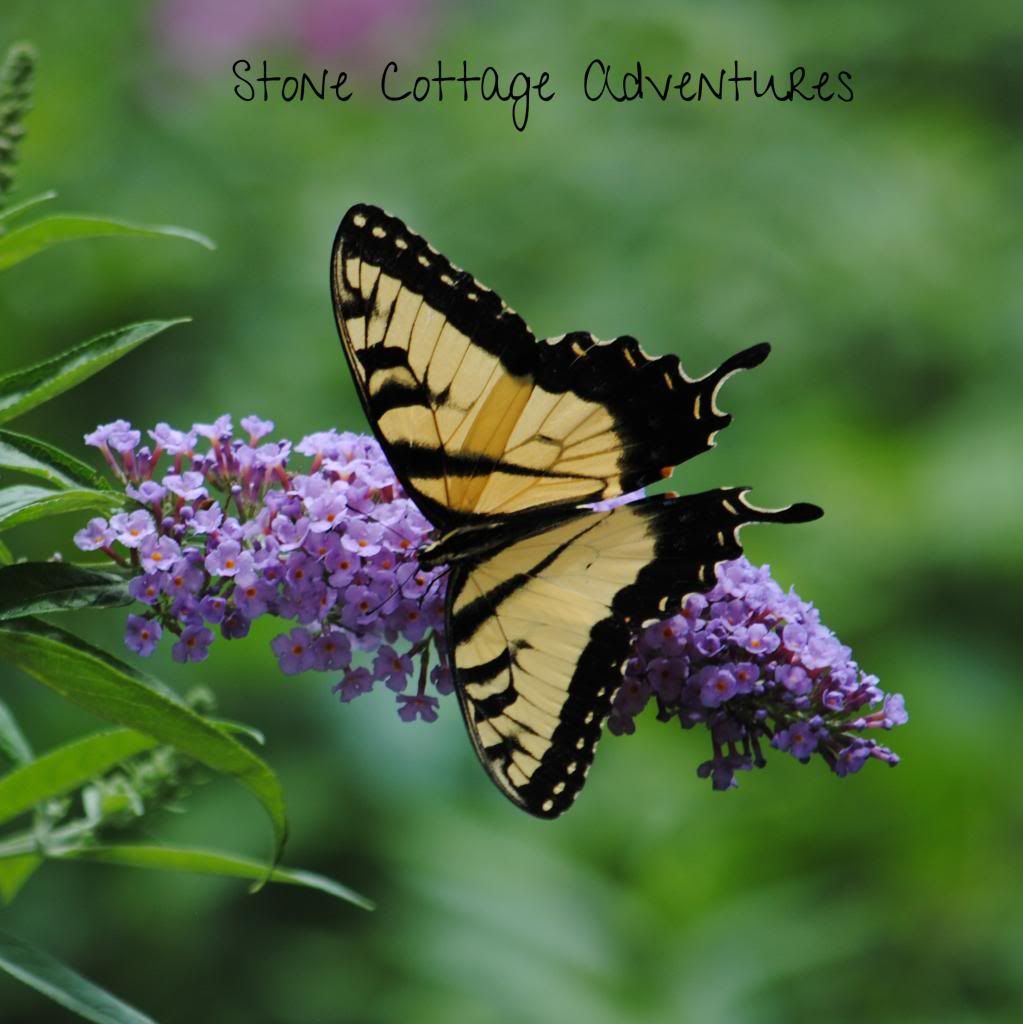 This beauty is a Tiger Swallowtail.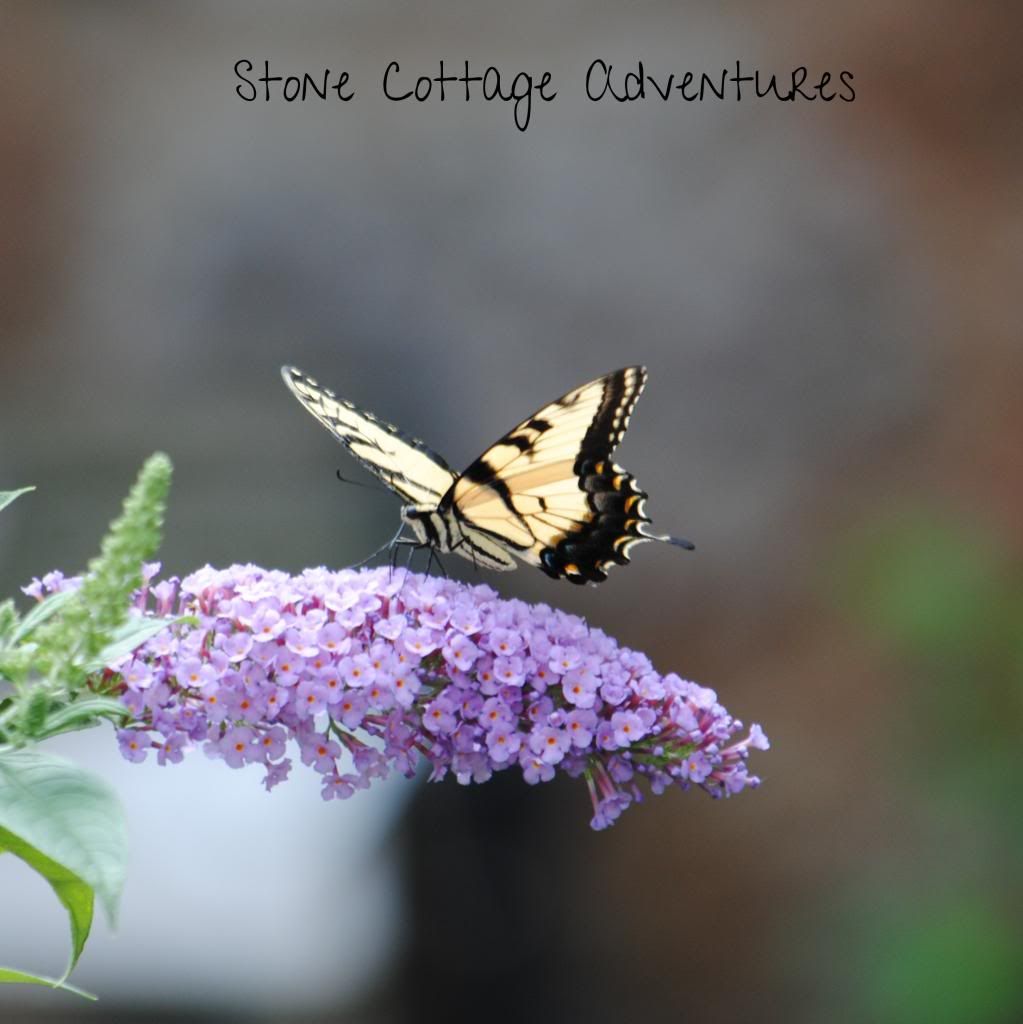 It's not often that such a lovely creature will pose for my camera.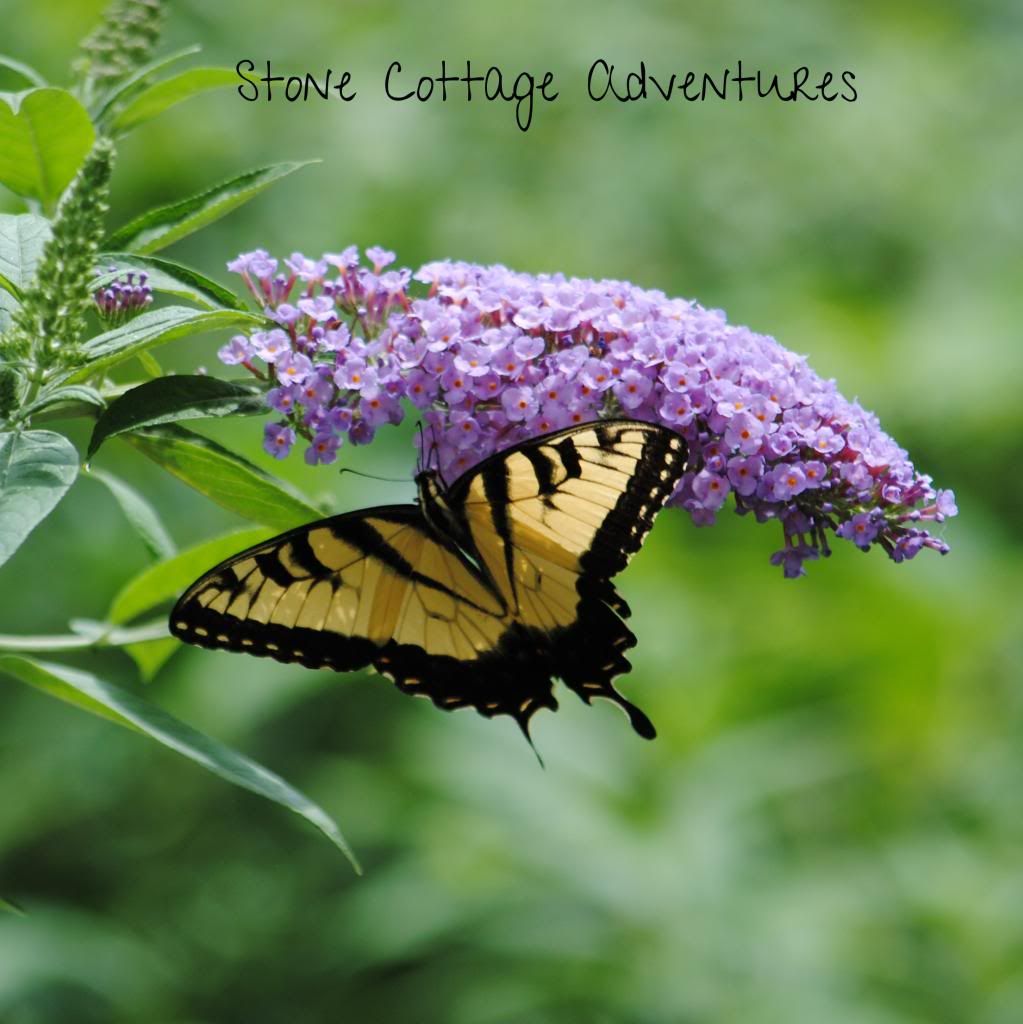 I kept snapping photos! (Another reason to avoid pesticides!)
How about some bloggin' music! ;-)
You already know how I love,
LOVE
The Speakeasies Swing Band. This is such a fun song for October! Black Swamp Village.
I hope you enjoy it! Remember more music can be found (and linked) at
Holli's Hoots and Hollers
great party called Tuesday Tunes!
;-) -Marci