Being part of our county's Master Gardener Speakers Guild is a lot of fun. My program is titled "Herbs: A Place to Begin". It is for anyone who might be curious about growing herbs or is just beginning to use them. I give simple advice for ways to incorporate beautiful and tasty herbs into your every day life. After such a sweet reception to my presentation, I will be adding regular posts about herbs.
Watch for the ones titled "A Place to Begin"!
Isn't it funny how we anticipate the holidays each year and then suddenly, they just seem to sneak up on us! All those office parties and family gatherings are just around the corner! Would you like a few ideas for décor?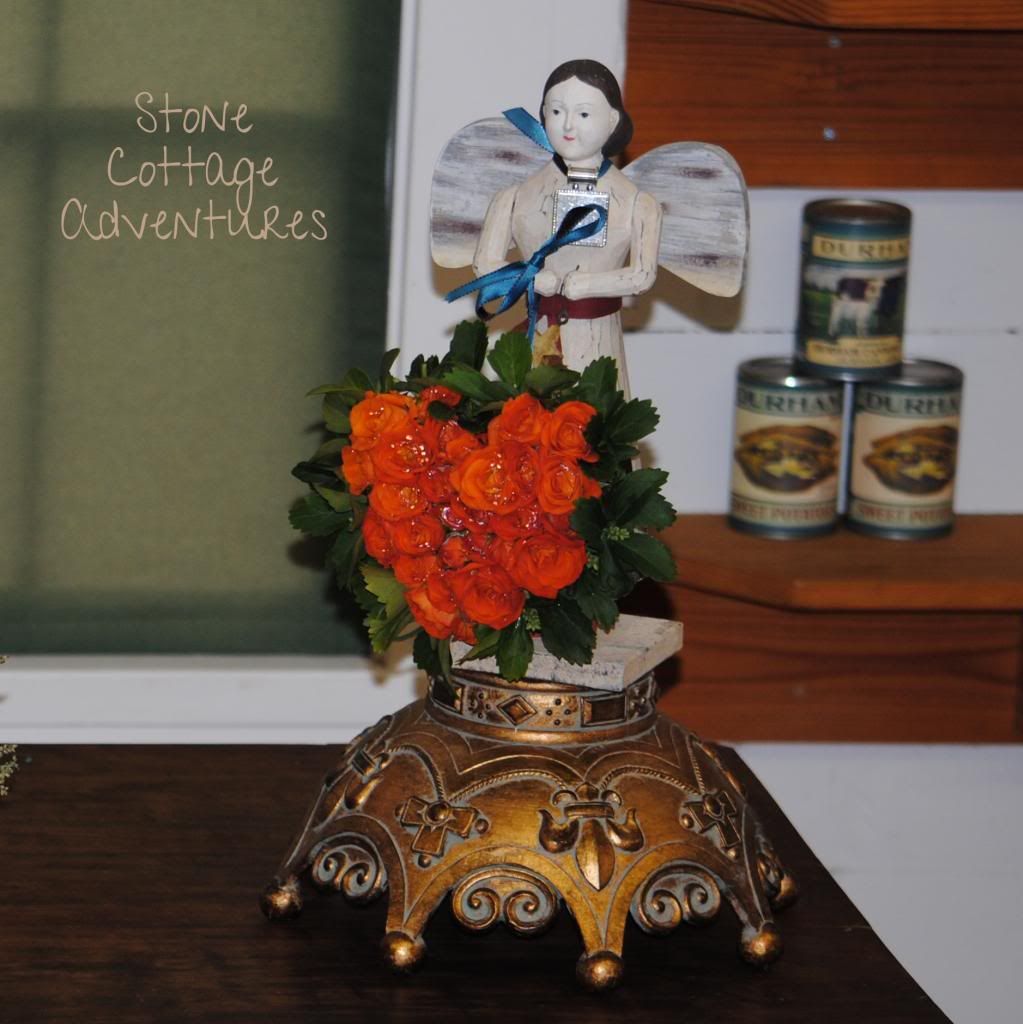 Sadie Cole Gordon created these amazing looks for last week's Herb Society meeting. Her program was titled
Integrating Herbs with Florals to Make Wreaths and Floral Arrangements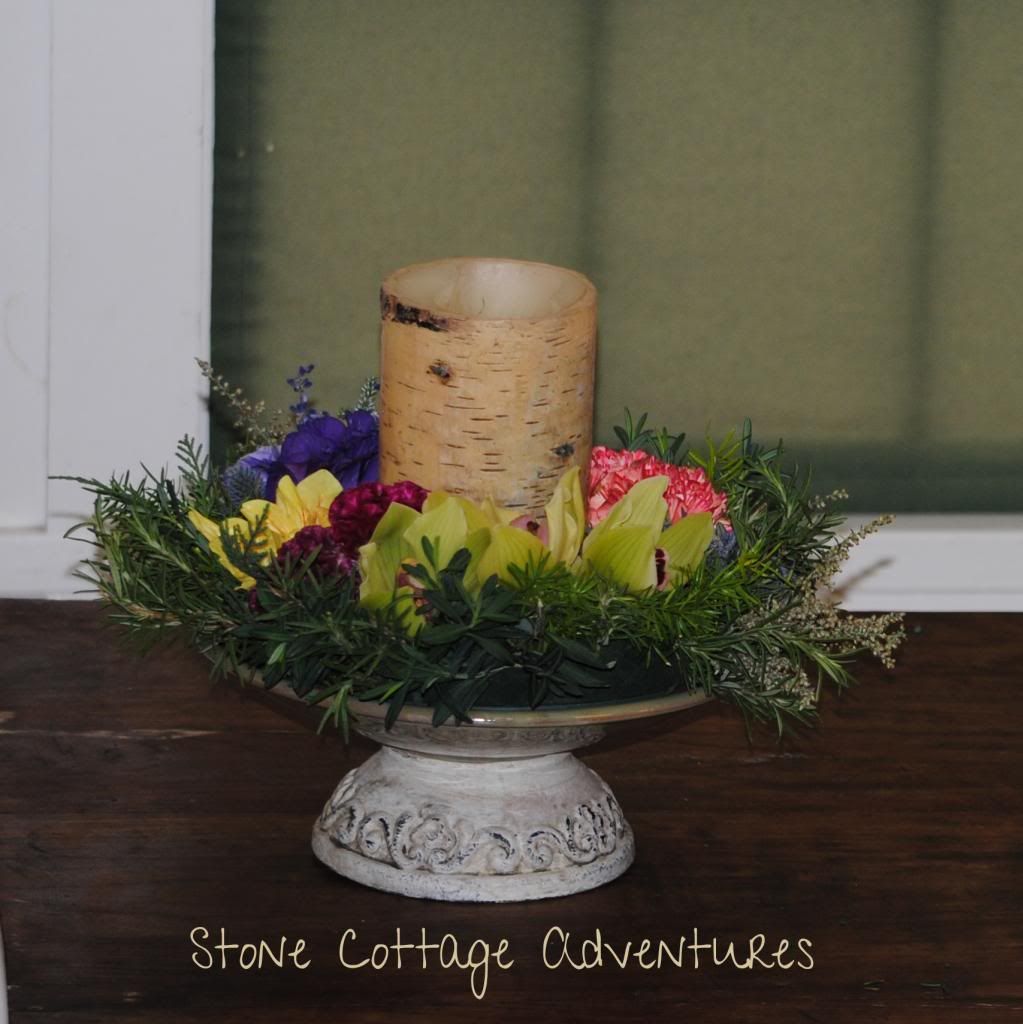 This candle ring is a mixture of rosemary, St. John's Wort and Sweet Annie with purchased flora.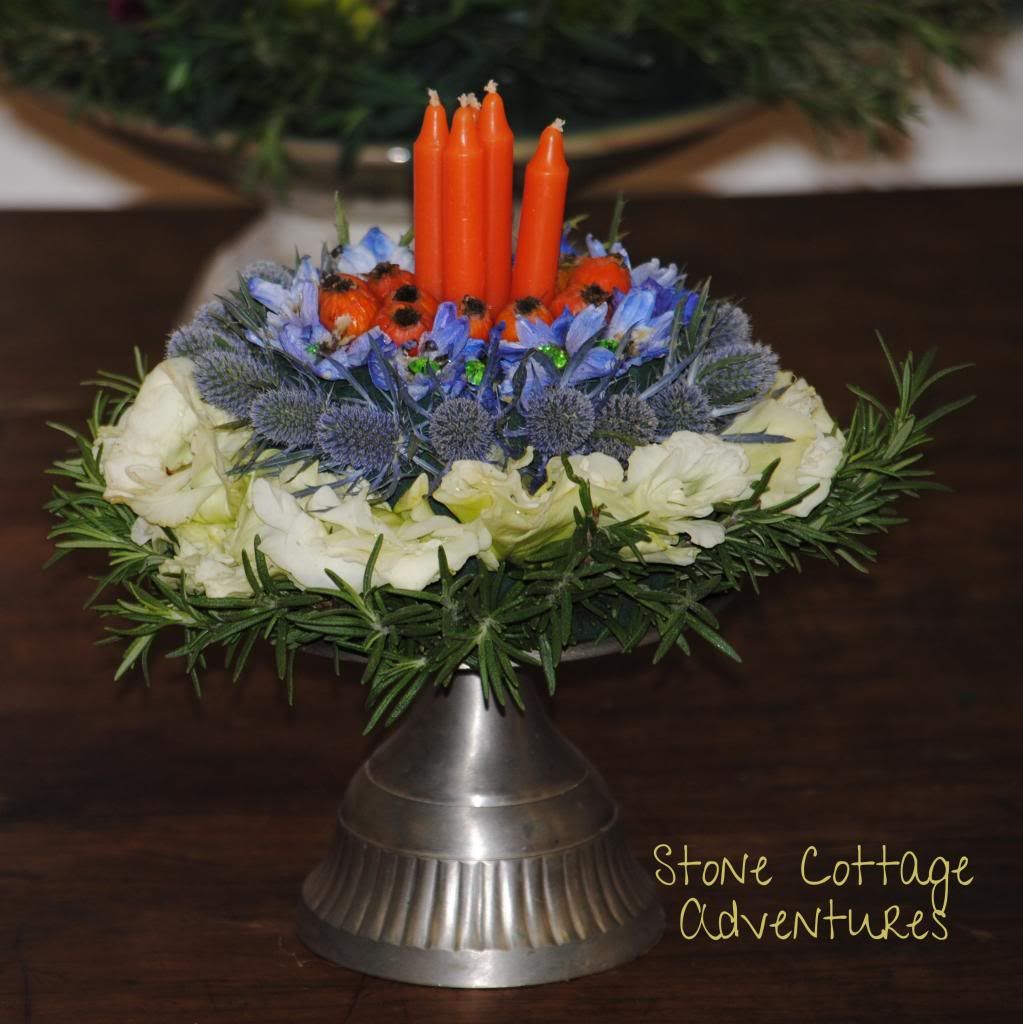 Rose hips and rosemary make this cake topper unique as well as spectacular.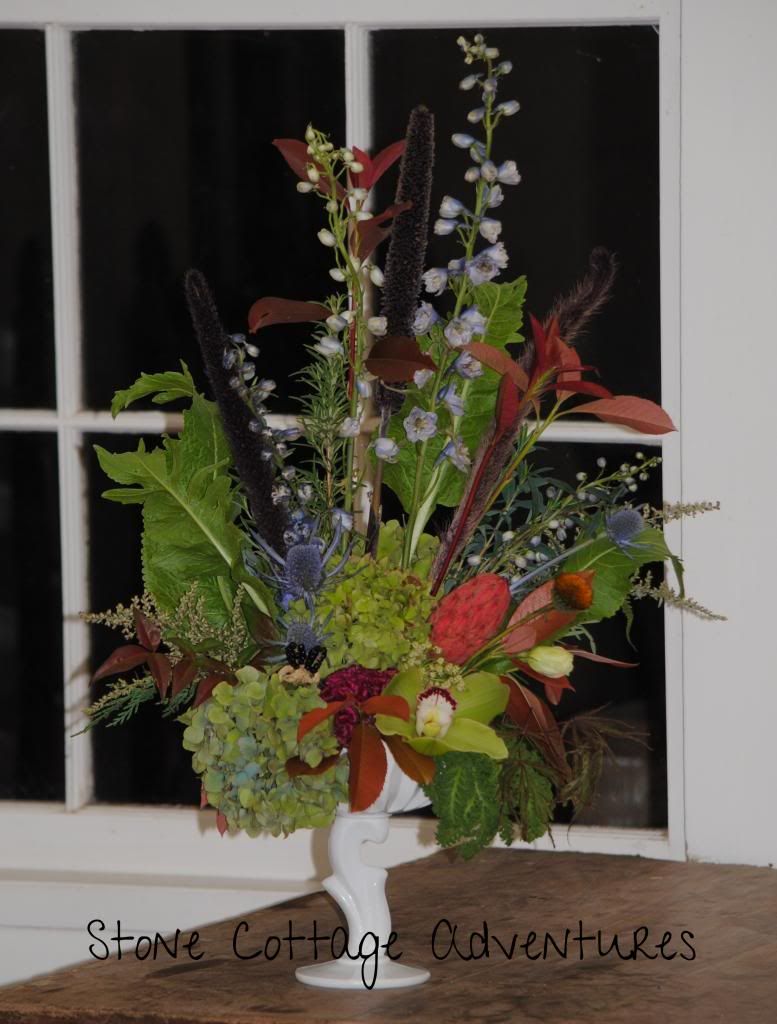 Can you find the horseradish, tanzy, and Echinacea? This is my kind of arrangement! It's perfect for an Autumn gathering of friends! Hydrangeas commune with magnolia, nandina and orchids.
While Sadie does purchase a few items, most of these arrangements are snipped from her garden, using whatever is lovely at the moment.
I hope this post inspires you to see herbs as something of beauty! Check out my
Recipes Page
and
Gardening Page
for more information and ideas. Please come back for other simple uses and ways to add herbs into your everyday life!
;-) -Marci