Being part of our county's Master Gardener Speakers Guild is a lot of fun. My program is titled "Herbs: A Place to Begin". It is for anyone who might be curious about growing herbs or is just beginning to use them. I give simple advice for ways to incorporate beautiful and tasty herbs into your every day life. After such a sweet reception to my presentation, I will be adding regular posts about herbs.
Watch for the ones titled "A Place to Begin"!
Isn't it funny how we anticipate the holidays each year and then suddenly, they just seem to sneak up on us! All those office parties and family gatherings are just around the corner! Would you like a simple idea for a hostess gift?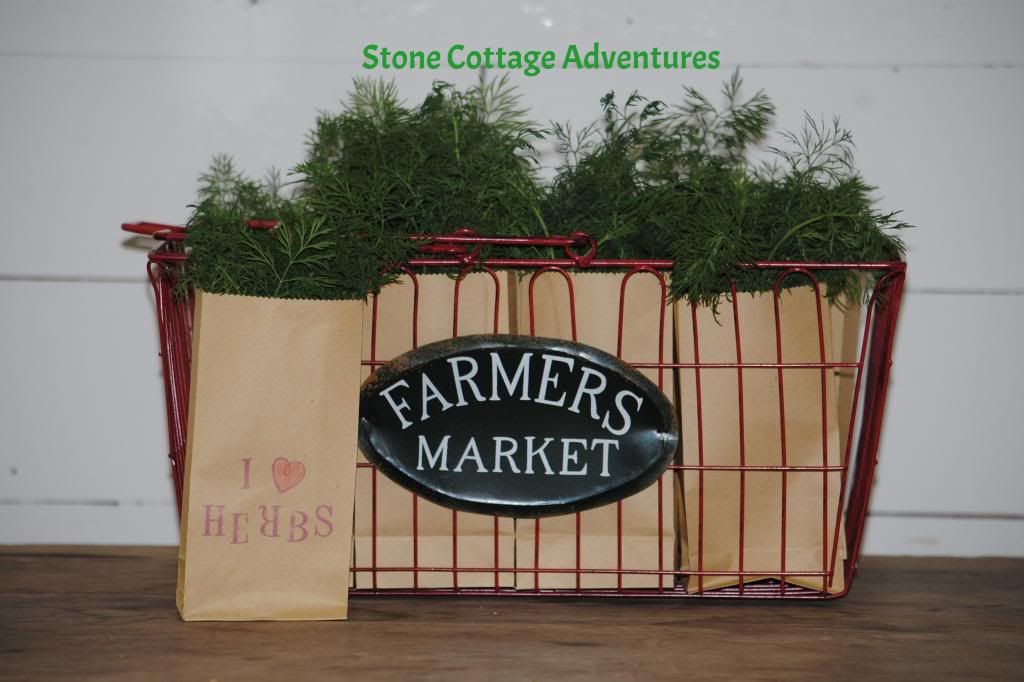 Herbs!

My favorite way to present them is in a simple brown paper bag that has been hand stamped. I think they are so very charming with herbs waving 'Hello'!
Check out my
Recipes Page
and
Gardening Page
for more information and other ideas. Please come back for other simple uses and ways to add herbs into your everyday life! I hope this post gives you...
A Place to Begin!
;-) -Marci