My favorite gift wrap for herbs is to snuggle them inside hand stamped brown paper bags. My home made lye soap fits perfectly, too. I just think the bags are so charming!
While I would like you think I have CRAZY hand stamping skills. 'Not true. Nope! Let me show you how I embellish, and sometimes touch up, my stamping.

I like to use regular colored pencils and chalk to fill in lines and add a little color. Isn't it amazing how just the tiniest touch of color completely changes a project?
Can you see the difference in the sweet little cow? All I did was color her nose pink, her horns orange, and brightened her tummy with white chalk. Notice the lettering. I took a brown pencil and filled in the letters just a smidge.
A snowman needs a colorful scarf, right? Well, of course he does! You can see his hat got some attention, too!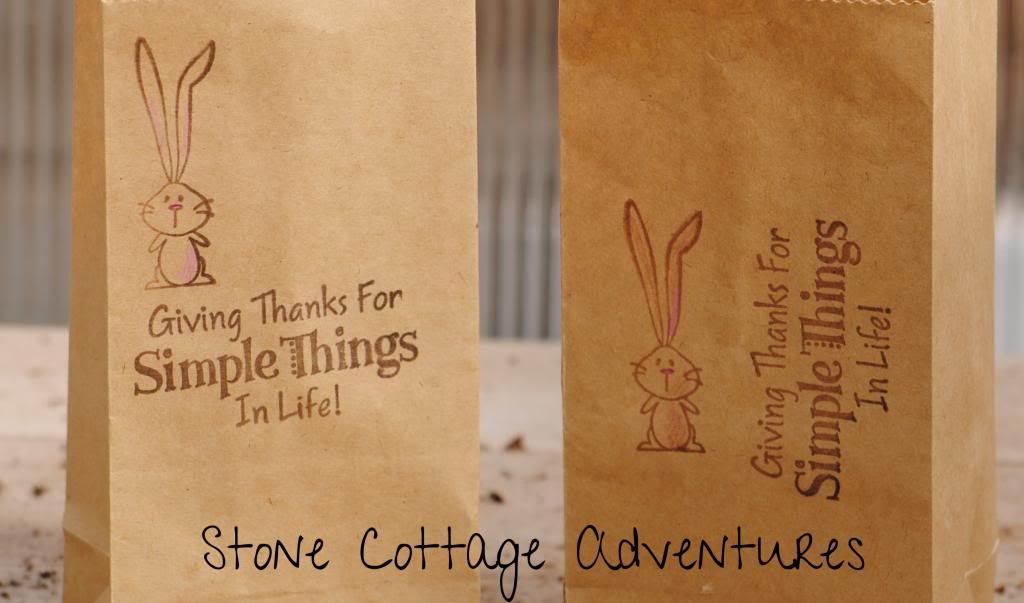 This darling bunny rabbit now has pink on his ears, nose and tummy! 'See what I mean?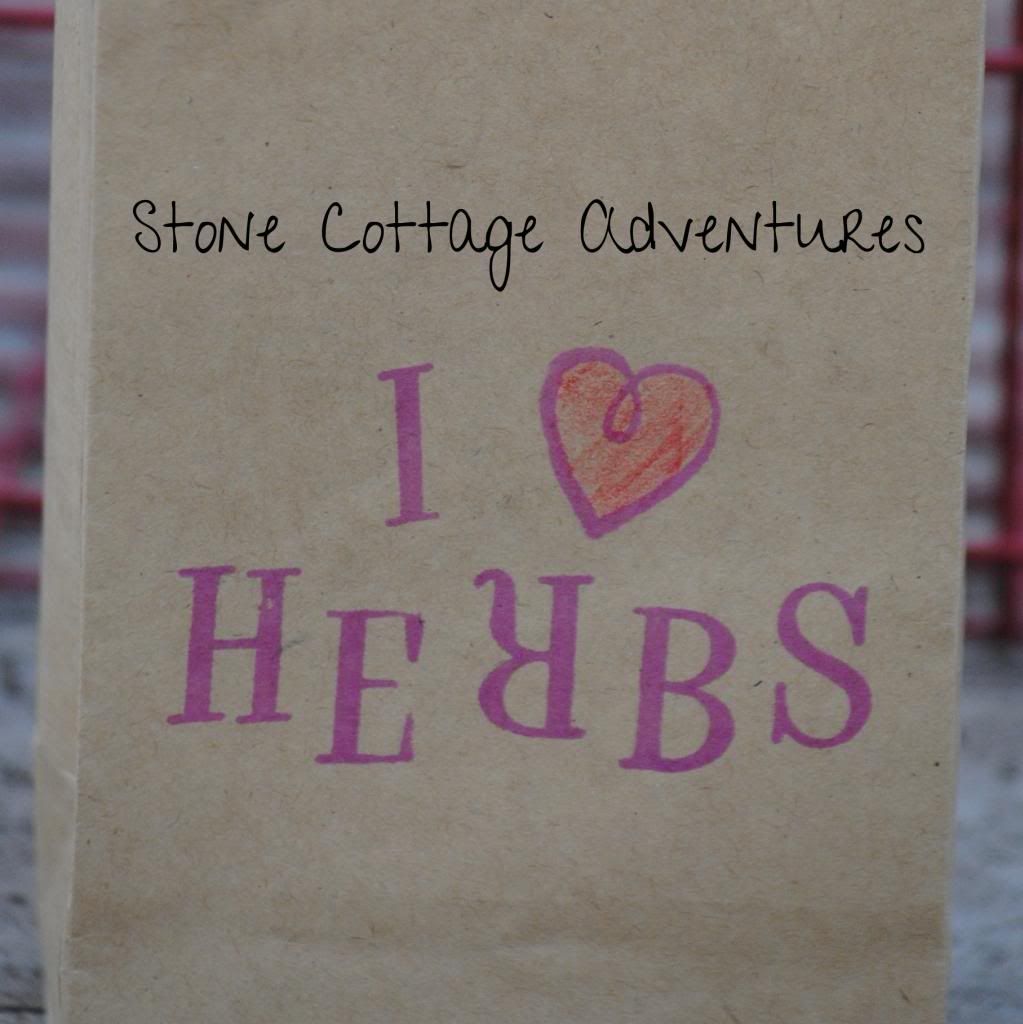 The next time you are hand stamping, grab a couple of colored pencils and add a little zing!
Have a lovely week!
;-) -Marci