You might remember my epic failure at making the
Basic Wreath Form
from
Silo Hill Farm
! Check out my pitiful result
HERE
if you would like a good laugh!
I love 
Danni's Interchangeable Wreath
and really wanted one, dang it! After much thought and many tears, I had an idea. The burlap made me crazy, but what about work pants? They have a similar color profile. I dried my tears, blew my nose, and went to work.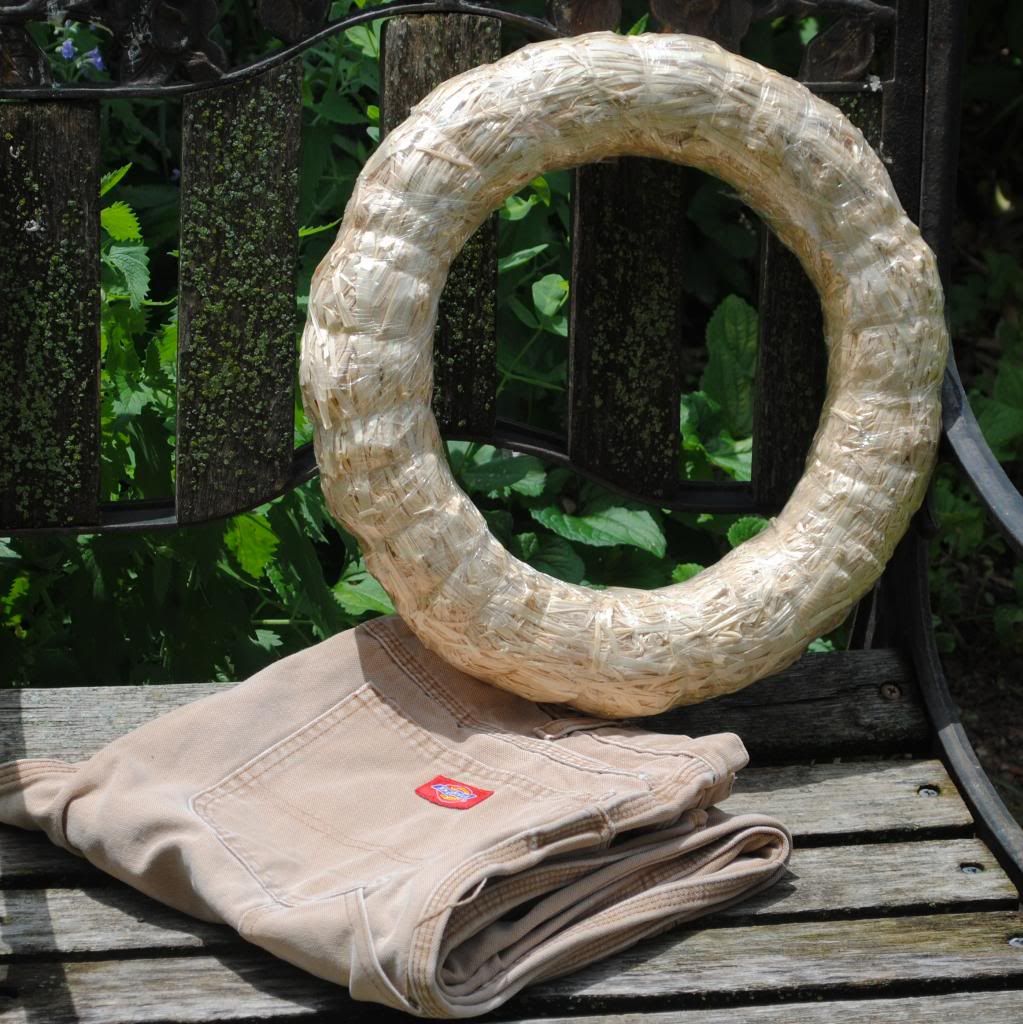 These are old, beat down work pants. If this turns out to be another fail, no money is lost. The legs were cut from the pants and sort of cut into strips, avoiding the torn places. If the piece of fabric had a stain, I flipped it over and used the back side. The canvas was so much easier than that crazy burlap. (Burlap hates me!)
I used Danni's directions for her
Basic Wreath Form
.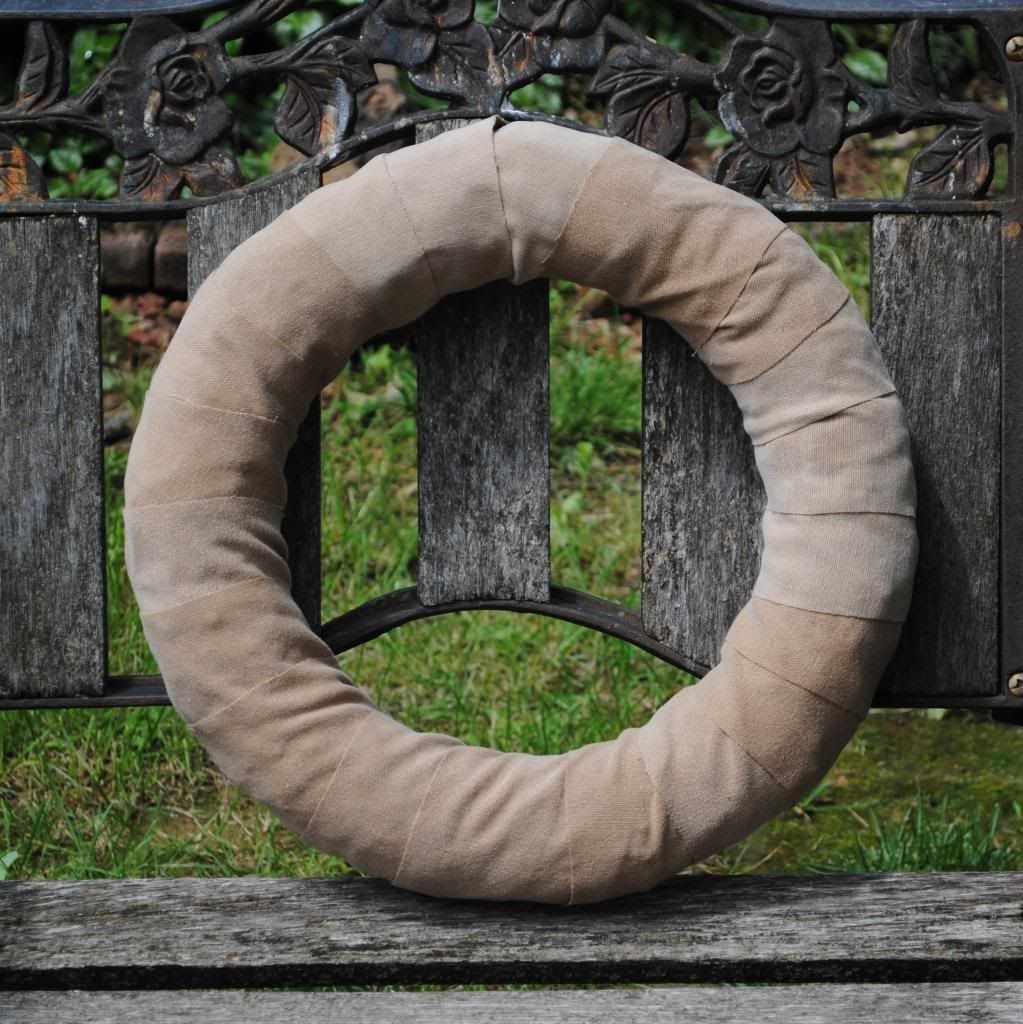 Success... Finally! Next, some flowers were swiped from
this sentimental project
and added to the basic form along with some ribbon.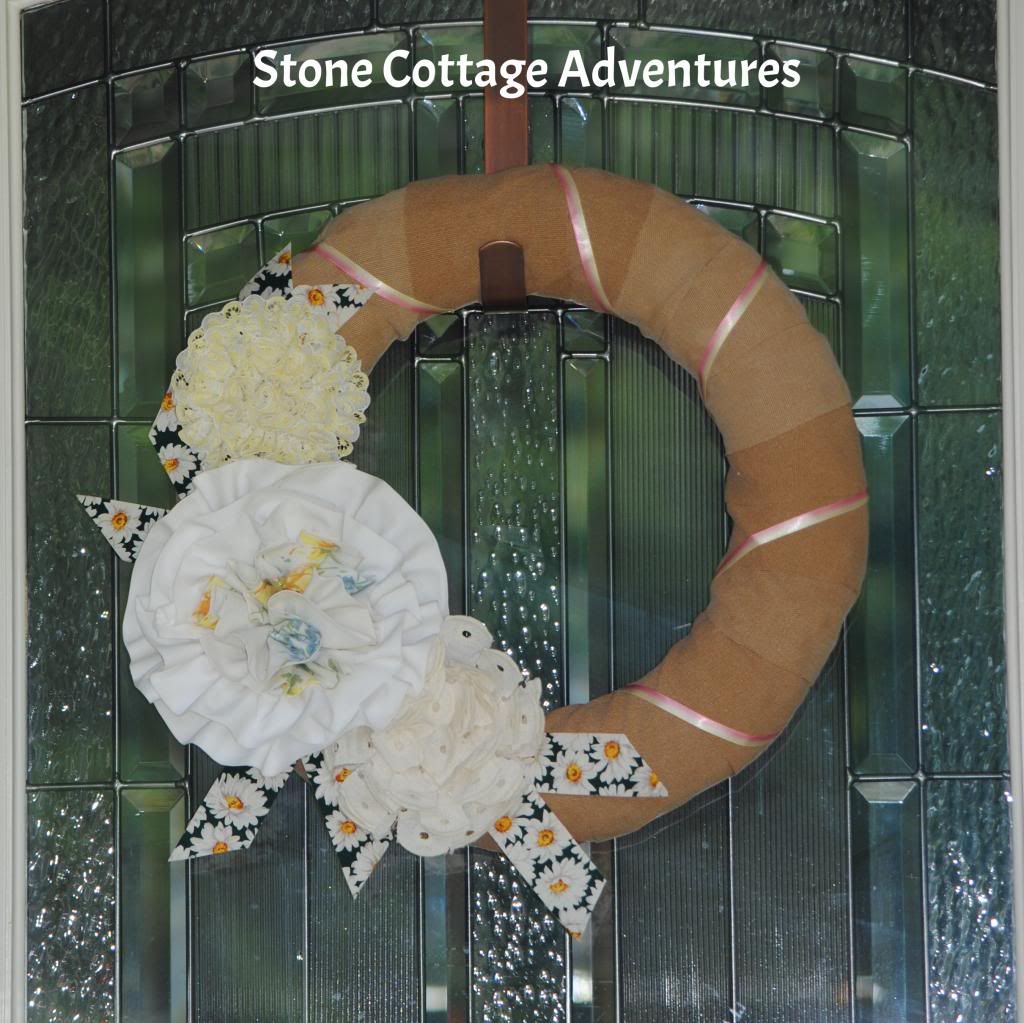 It's hanging proudly on our front door!
Has another blogger inspired one of your projects? Did you write about it? If you answered 'yes' to both of those questions, hop over to
Inspiration Café
for a fun link party today! It's all about creating 'knock offs' of other bloggers' ideas!
Is there a moral to this story?
Crying really does help sometimes, but so does trying!
;-) -Marci