Being part of our county's Master Gardener Speakers Guild is a lot of fun. My program is titled "Herbs: A Place to Begin". It is for anyone who might be curious about growing herbs or is just beginning to use them. I give simple advice for ways to incorporate tasty herbs into your every day life. After such a sweet reception to my presentation, I will be adding regular posts about herbs.
Watch for the ones titled "A Place to Begin".
This post should probably come with a warning. If you are growing mint, warning, it can be very aggressive. You will want to keep it contained in some way. I keep mine in pots in the greenhouse. You'll need to divide it pretty often to keep it healthy.
How do you know when it needs to be divided?
Pull the plant from its pot and look at the root system. How many roots can you see? If you can see very many, the plant needs more room.
This poor spearmint definitely needs some space!
For roots this crowded, I'll cut the plant into fourths using kitchen scissors.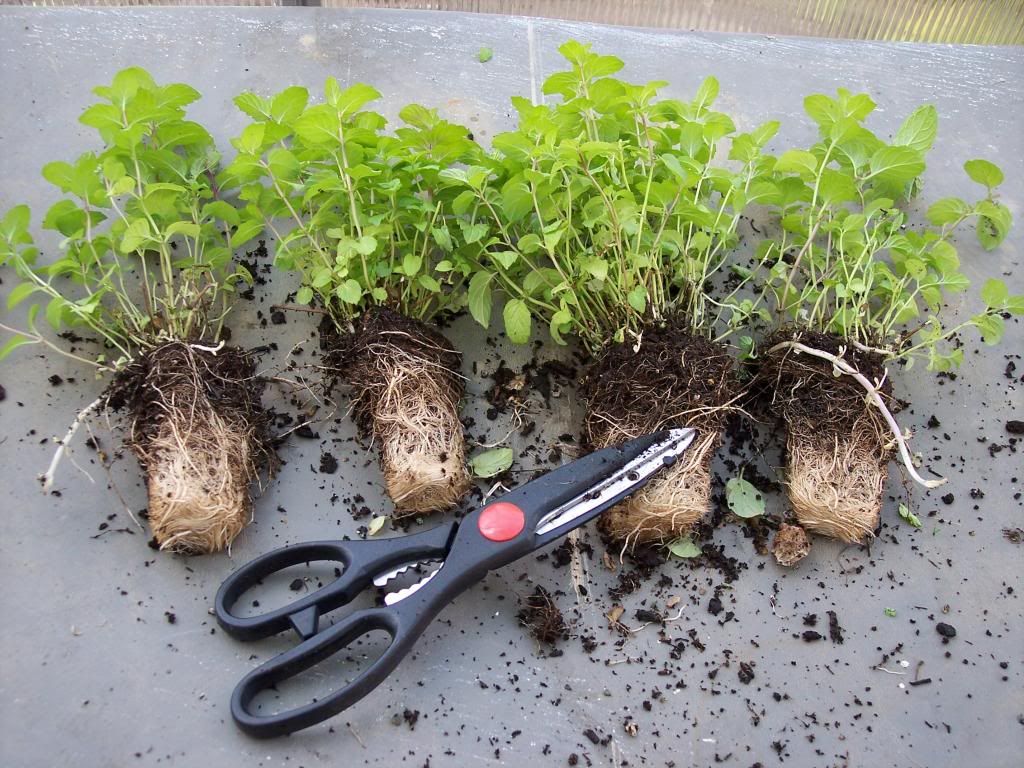 Notice each division has roots as well as leaves.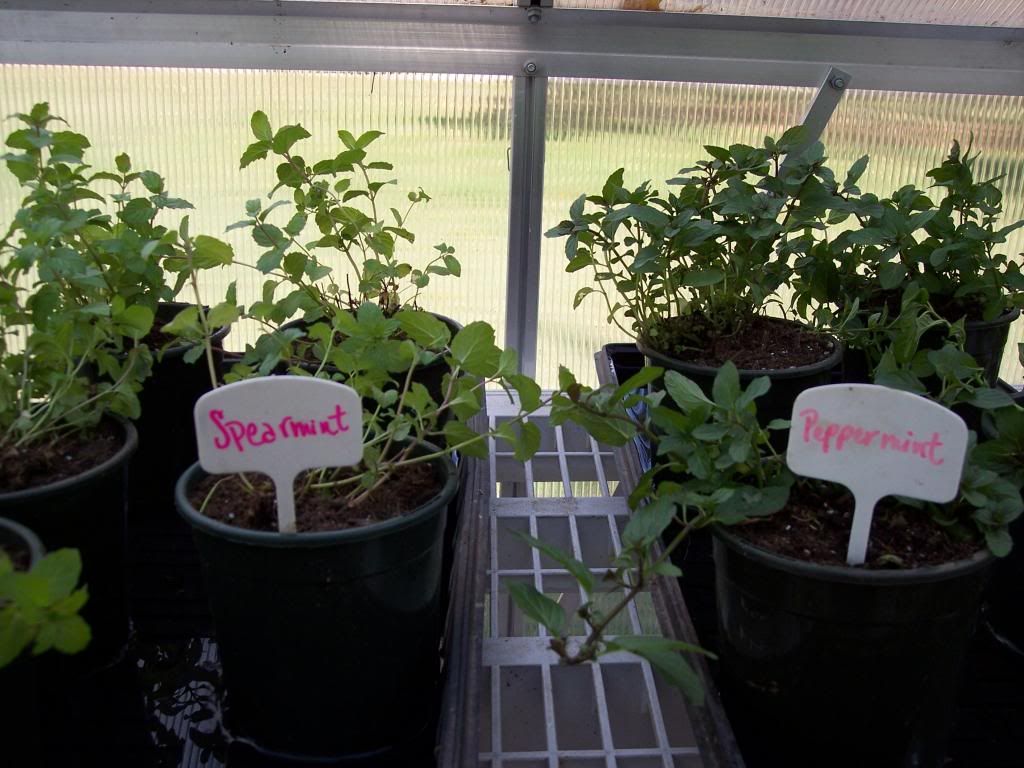 Place in pots with new soil and the mint will continue to grow. These divisions make wonderful gifts! Everyone appreciates fresh herbs!
Are you looking for ways to use mint? Please check my
Recipes Page
!
Remember to visit my
Stone Cottage
each week as I give tips on simple ways to bring herbs into your everyday life. Look for the posts titled "A Place to Begin".
;-) -Marci