Being part of our county's Master Gardener Speakers Guild is a lot of fun. My program is titled "Herbs: A Place to Begin". It is for anyone who might be curious about growing herbs or is just beginning to use them. I give simple advice for ways to incorporate tasty herbs into your every day life. After such a sweet reception to my presentation, I will be adding regular posts about herbs.
Watch for the ones titled "A Place to Begin".
Last week, I showed you how to
Divide Mint
and about this time last year, I wrote about how to have
More Basil
. If you missed either post, they are on my
Gardening Page.
The photos today happen to be of Common English Thyme, but this technique works on just about any herb that stays low to the ground.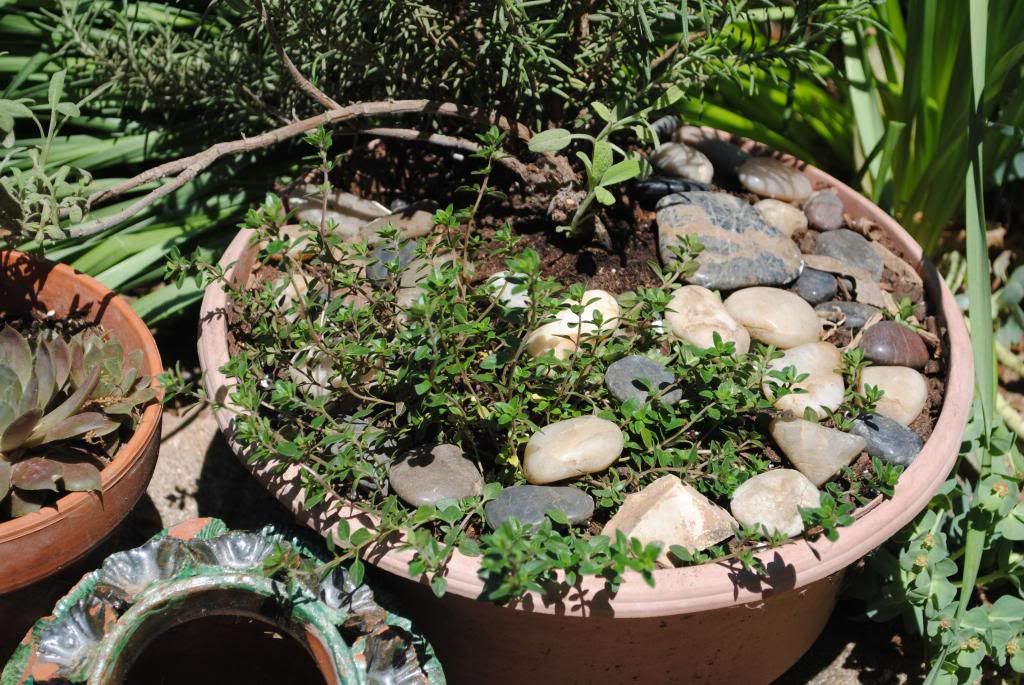 All you have to do is gently weight the stems. I'm using decorative stones. Anything that will hold the stems against the soil without crushing them would work. Each stem that touches the soil will sprout roots. It's surprising how quickly the plant will spread using this technique.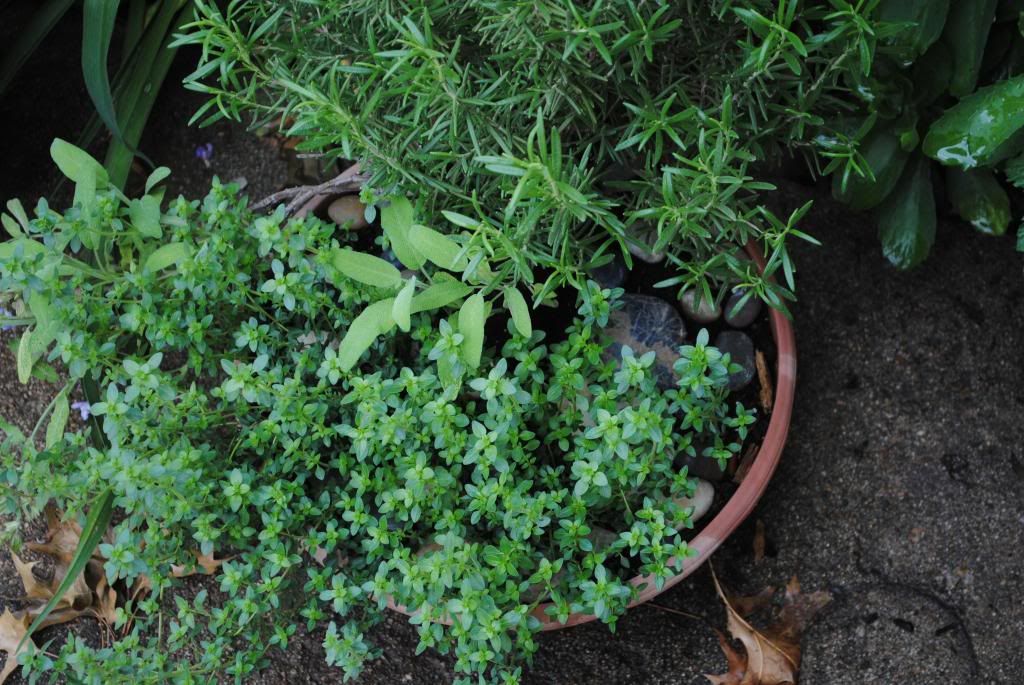 Here is the same container about a month later. It's one of my 'Recipe Pots' that inspired my
Scarborough Fair Butter
. The lowest growing plant is the Common English Thyme. See how pretty it spread? It has practically covered all the stones. Let me tell you about the other plants. The widest leaves are Common Sage. The spiky, taller plant is Rosemary. Yep, sage, rosemary and thyme.
Consider trying this propagating trick with oregano, marjoram, chocolate mint, spearmint or peppermint. Really, any lower growing plant will do well.
Have you tried it on something? I'd love to hear about it!
Remember to visit my
Stone Cottage
each week as I give tips on simple ways to bring herbs into your everyday life. Look for the posts titled "A Place to Begin".
;-) -Marci