The north side of our front yard is a certified
National Wildlife Federation Backyard Habitat
. Really! We have a certificate! It is so much fun to see all of the critters that stop by for a visit. I'm beginning a new series of posts to show you our Garden Guests.
While I would love to take credit for these photos, they were actually taken by our neighbors. We live on one corner and they live on one of the other corners. A couple of years ago, my garden was featured at a Master Gardener meeting. Our neighbors, Travis and David, take remarkable photos so I asked if they would please stop by and see what they could do in my garden.
I love the shots of this woodpecker!
Can you see the toes in the next picture? Wow!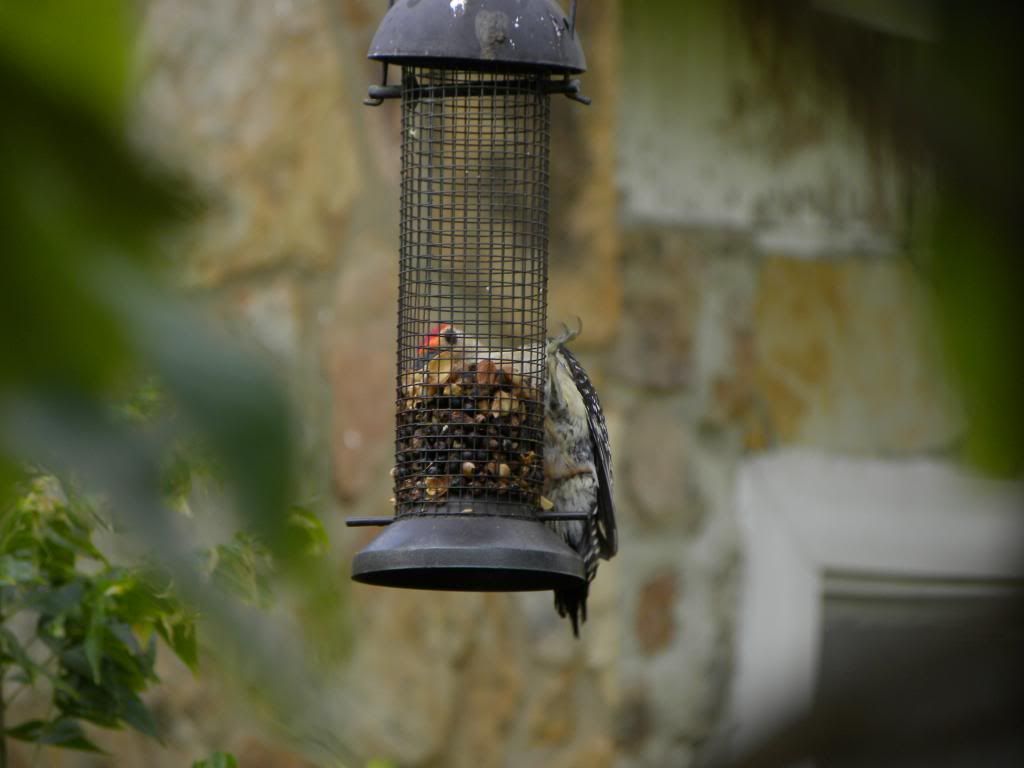 Yes! More of their photos will be posted later! I'm not sure which ones were taken by Travis and which were taken by David, but they are all wonderful! 'Don't know what kind of camera they use, but if it comes up missing, I'm sure I will be the prime suspect! ;-)

Thank you to my sweet neighbors on the corner!
My song for the week is Down on the Corner by Street Corner Symphony.
;-) -Marci