Brownies are a favorite dessert around here. We also love peanut butter. The other day I was goofing around with a recipe and *get this* it turned out really well! Woo Hoo!
It's not a very pretty dessert, but it sure is tasty. I thought I would share it with you!
It began with our favorite brownie recipe from this cookbook.
Next, I pulled out the muffin tin and filled each cup about 2/3 full of the brownie batter. A teaspoon of plain ol' peanut butter was added to each of the cups.
Check it out!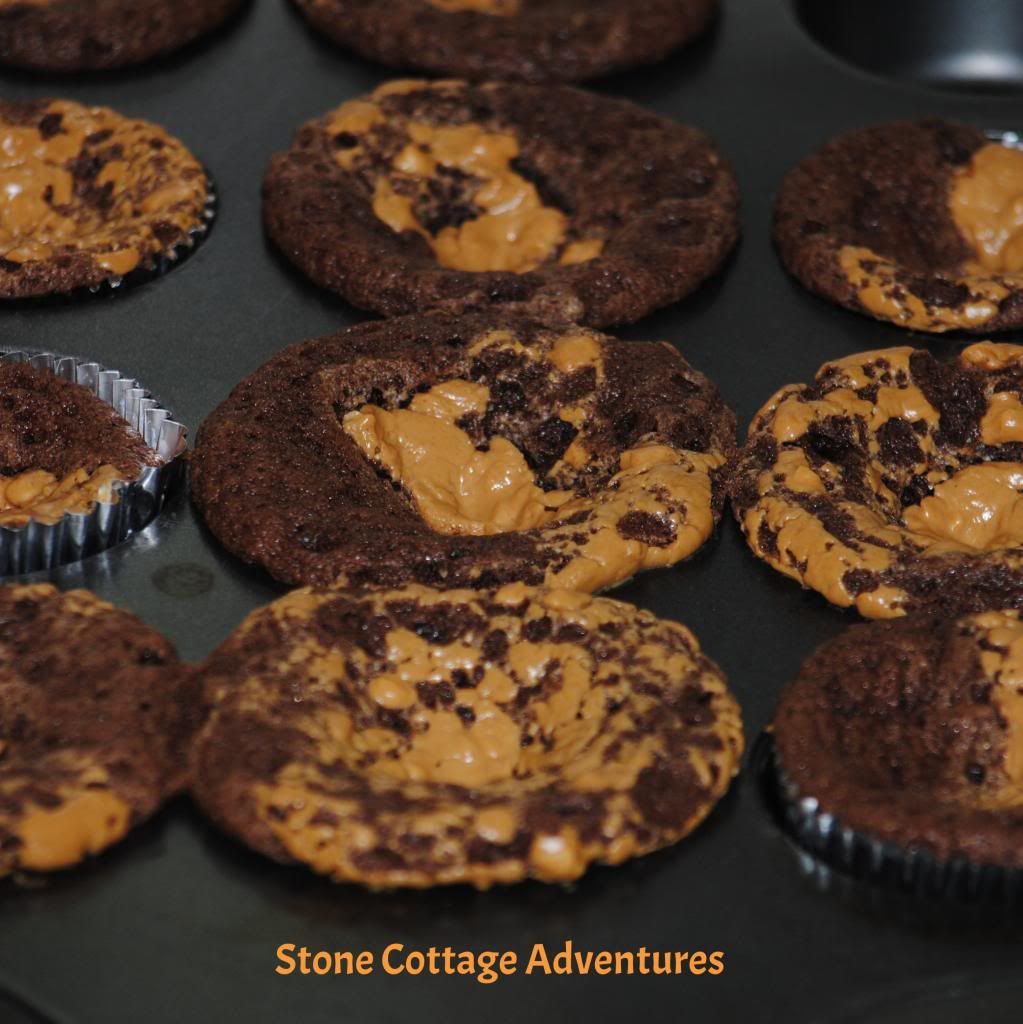 Dibs were immediately called on the big one up front!
;-) -Marci