Our small town in Arkansas recently had their city-wide yard sale! We were so excited to see what everyone was selling! The deal of the day was this swing for only $3.00!!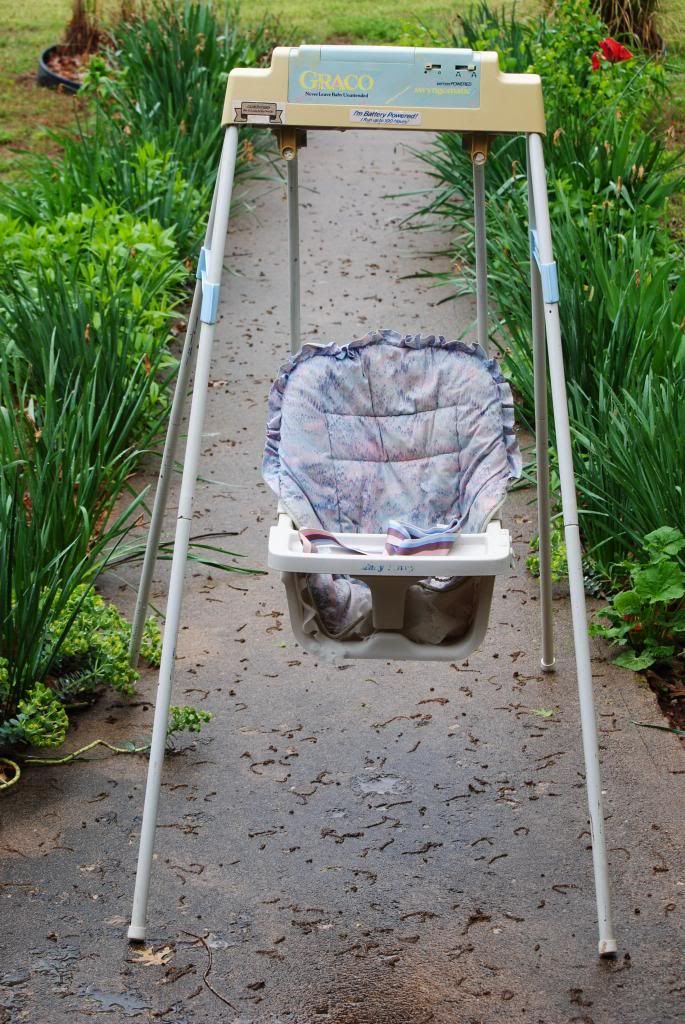 Granted, the cover did need a little updating. (Can you tell it had rained all day?)
There was fabric left over from the
Bassinet Cover
and from
these curtains
. That's free fabric, right? Right! So, I got to work! The old seat cover was used as a pattern. Before long, a new one was ready to go!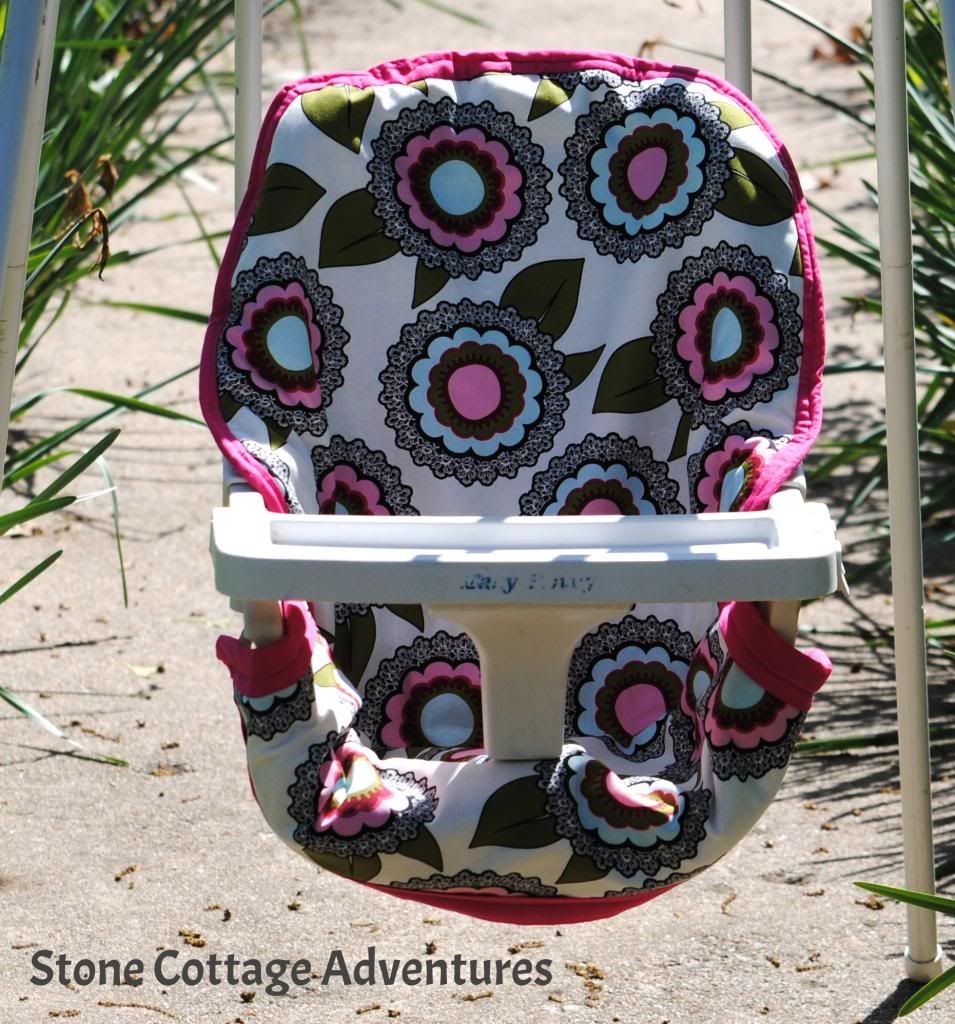 Now for the
REAL
test. Will Wee Fashionista like it?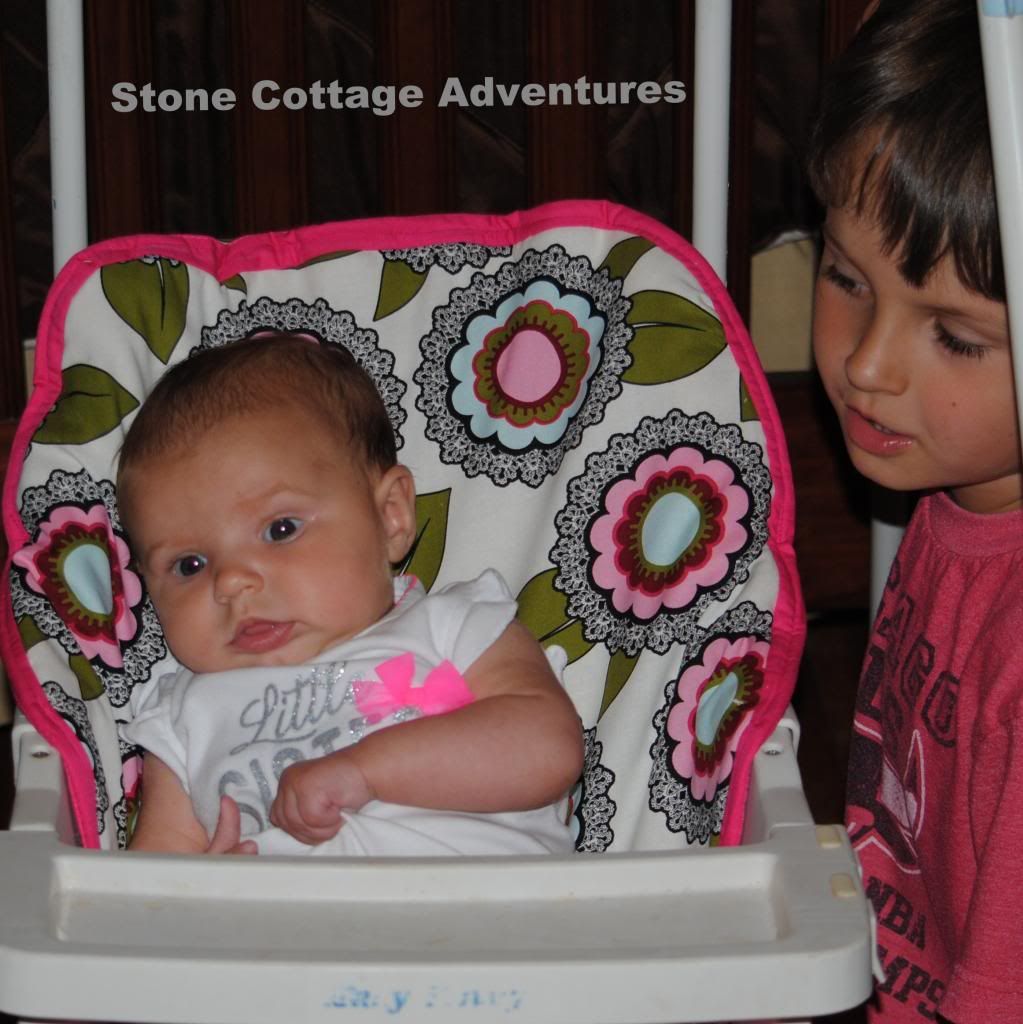 Yep! She loves her "new" swing and it meets her brother's approval, too!
What bargains have you been re-vamping? I'd love to hear about them!
;-) -Marci