Being part of our county's Master Gardener Speakers Guild is a lot of fun. My program is titled "Herbs: A Place to Begin". It is for anyone who might be curious about growing herbs or is just beginning to use them. I give simple advice for ways to incorporate tasty herbs into your every day life. After such a sweet reception to my presentation, I will be adding regular posts about herbs.
Watch for the ones titled "A Place to Begin".
As a member of the Herb Society of NWA and as a farmers market vendor selling herbs, people frequently sing
Scarborough Fair
to me. I'm not really sure why. It is a lovely song, though.
Have you heard the song?
"Are you going to Scarborough Fair?
Parsley, Sage, Rosemary and Thyme.
Remember me to one who lives there.
For he once was a true love of mine."
Do you know the herbs listed in that song will create a delicious recipe? A verse should be added about garlic, though, to make the dish complete!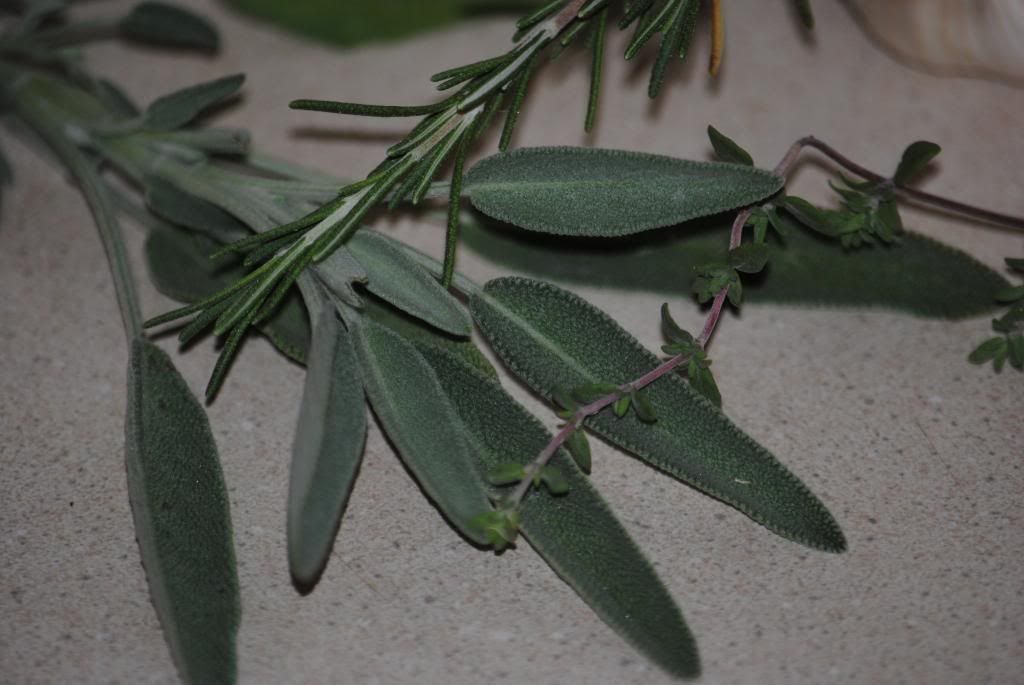 All of these herbs grow either in my garden or in my greenhouse. 'Not a gardener? No worries! Fresh herbs are available in the produce section of most grocery stores. Try this recipe and your entire family will be singing!
Scarborough Fair Butter
A small handful of fresh parsley
2 Sprigs of Sage, about three inches long
2 Sprigs of Rosemary, about three inches long
1 Sprig of Thyme, about two inches long
1 clove of garlic
1 half cup salted butter, softened
Remove herb leaves from their stems and
finely chop
. (Click
HERE
to see how I chop them. The pieces need to be tiny.) Once chopped, the herbs should total about 1/4 cup. Stir the herbs into the butter until well blended. Re-shape and refrigerate. The mixture will need to rest at least overnight before serving.
There are many ways to use the tasty butter. It can be melted over vegetables or used to cook poultry, breads, rice and even cornbread stuffing. Of course, any Arkansas girl knows how to butter a biscuit! ;-)

Use Scarborough Fair Butter to make a scrumptious grilled cheese sandwich. Here's how!
Butter two slices of bread with this yummy concoction. Place one slice of the buttered bread in a hot skillet and top with your favorite cheese. Once that side is toasted, top with the other slice of bread. Flip the sandwich and continue cooking until both slices are toasted and the cheese is melted.
Your family will think you have become a chef!
Just for fun, I've attached a lovely rendition of the song by Celtic Woman, Hailey Westenra.
Are you going to Scarborough Fair? Will you please pick up some bread and cheese? That song makes me hungry!
Remember to visit my
Stone Cottage
each week as I give tips on simple ways to bring herbs into your everyday life. Look for the posts titled "A Place to Begin". There are already quite a few on my
Recipes Page
and on my
Gardening Page.
;-) -Marci