What is The Great Blog Train, you might ask.
A monthly blog hop departing from your online train station on the first Wednesday of every month!
The railway and trains helped build North America and brought people together. We also want this blog hop to bring people together -- we designed it so that nobody will be left out. Don't worry if you are late boarding this train! Even the caboose will be chugging down the tracks to new relationships because the very last entry will receive a feature next month!
Well, our sweet Helen of Blue Eyed Beauty has moved on to greener pastures. Literally! She and her cutie pie husband are now living in a lovely home in the country with very limited access to the internet. Hopefully, she will get to join us from time to time! While Helen can never be replaced, we have some new engineers joining The Great Blog Train.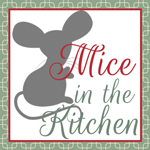 Kaitlyn at
Three Sisters and Us
Lynn at
Turnips 2 Tangerines
So, beginning in September when you hop on board The Great Blog Train, your link will now be seen on FIVE different blogs! Exciting news, right?
Remember to join us on the first Wednesday of every month!
;-) -Marci