If you like to sew, you'll love Alida's blog!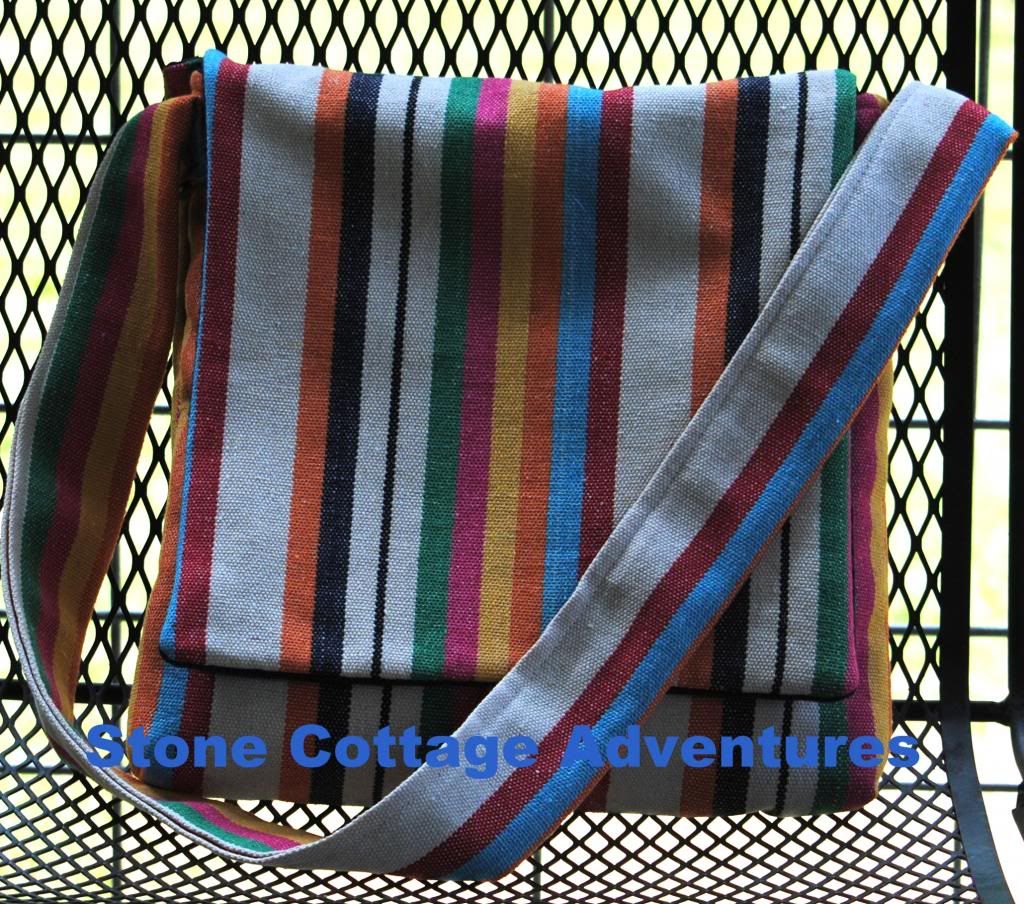 My fabric choices may seem kind of crazy.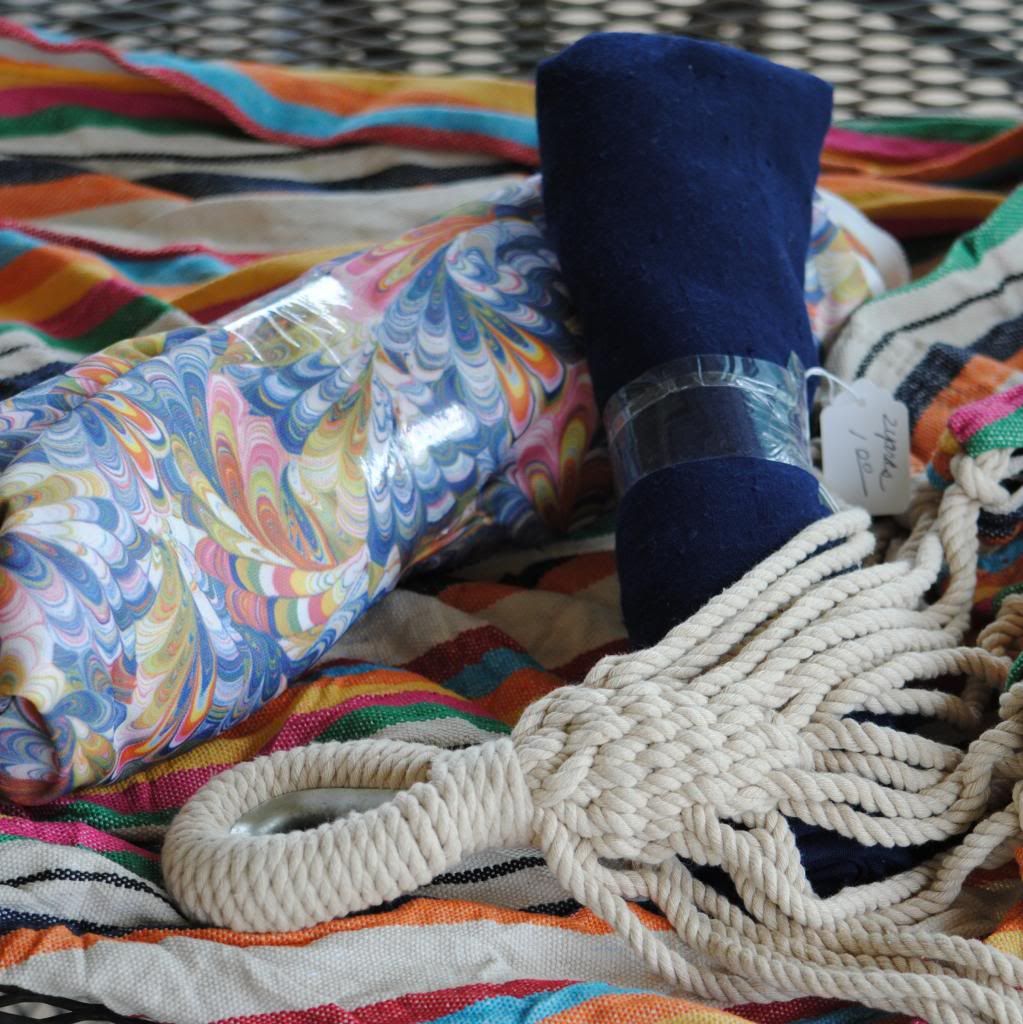 This hammock was purchased, on sale, I don't remember how long ago. It's been sitting on a shelf waiting for us to relax. Yeah, it ain't happening! I also used this navy for the lining and a fun swirly fabric for the innermost pocket.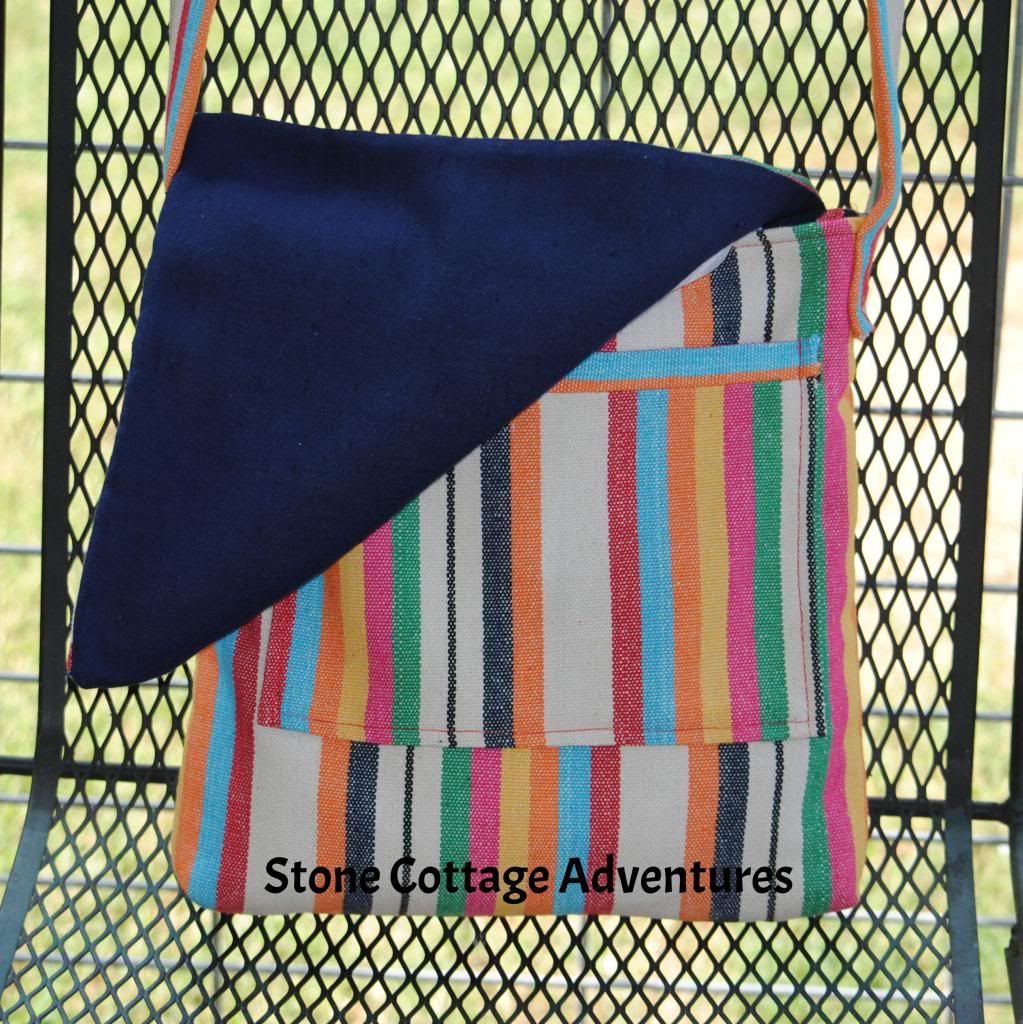 I wanted something summery and beach-y. That's what these fabrics say to me! The pix of the inside pocket were all crazy blurry. (How does that happen?)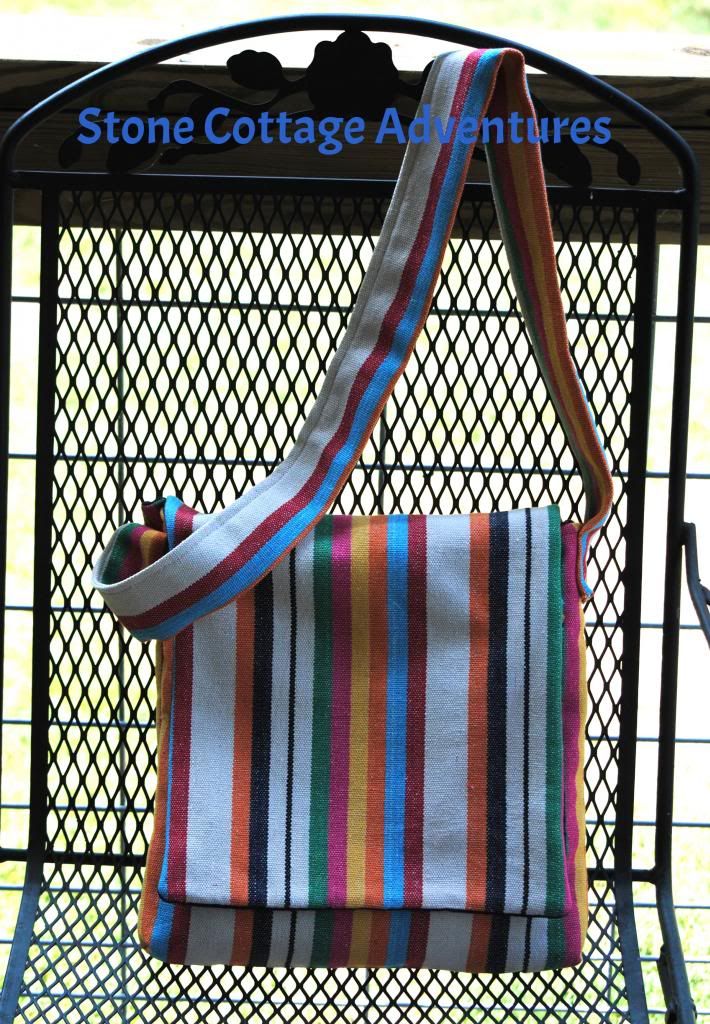 One last photo!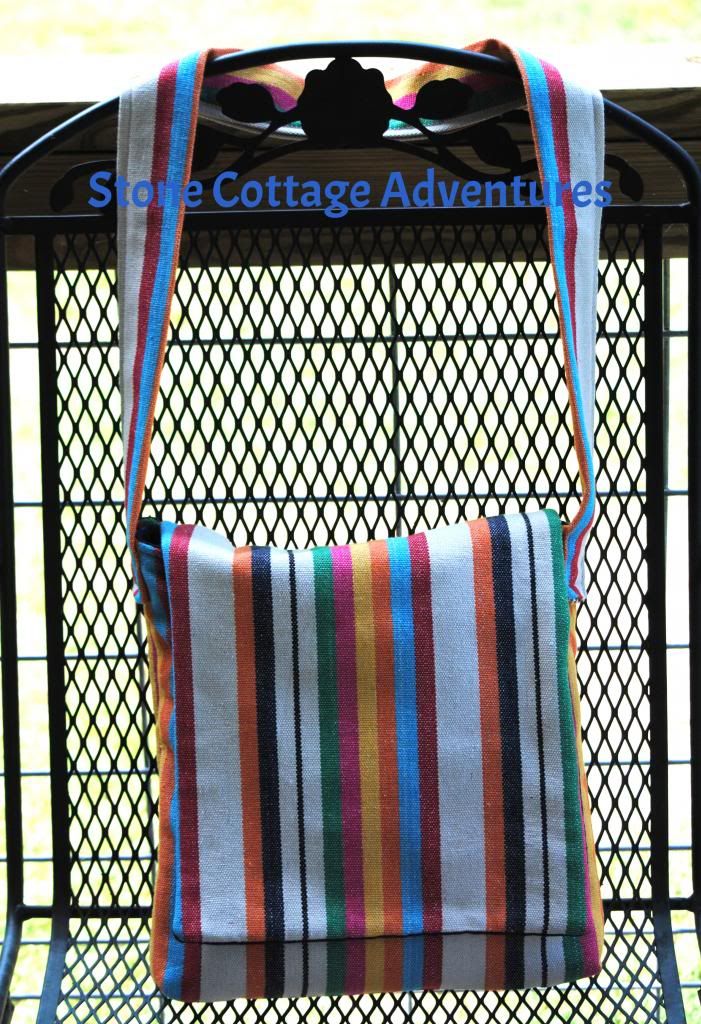 Click
HERE
for Alida's tutorial!
;-) -Marci