One Summer in Arkansas

by Marcia Kemp Sterling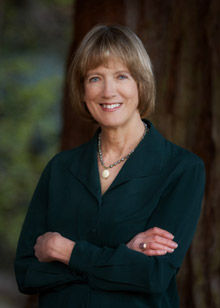 About the Book
This is a story of place, in the tradition of Southern fiction,
with vivid images of Arkansas and the values of small-town life
It is 1990, the stock market is soaring and Lee Addison is on a fast track to success in Silicon Valley. Just out of law school with a job lined up at one of the best firms in the Bay Area, he is positioned to join the ranks of young elites who will shape the 21st century.
But standing between him and his shining future is a promise to spend the summer back home in Riverton, Arkansas. He is unprepared for the siren pull his hometown still holds on his heart, as he grapples with his sister's troubled adolescence, ethical questions relating to the drowning death of a black youth and the weight of his ancestral legacy. To make matters worse, the allure of a rekindled relationship with Annie Rayburn threatens to disrupt his carefully planned future.
It is a tale of crisis and survival and the universal struggle to tap into values that will hold fast against the uncertainties of time.
My Review:
I received a free copy of this lovely, interesting book in exchange for my honest review.
Being from a small town in Arkansas myself, there were many specific places in this book that are very familiar to me. White Rock Mountain is mentioned and I immediately wondered if I might be related to those fictional characters! ;-) Yes, it truly feels like we are all cousins here in Arkansas! ;-) The Summer humidity is mentioned more than once. EESH! Just thinking about our Summer weather makes me want some
Sweet Tea
!
At first, I found the main character, Lee, to be aloof and somewhat arrogant. As the book progressed though, his love and dedication to his family completely stole my heart!
I love how the relationships in this book are woven together. Some are carefully planned and trained, like an elegant, climbing rose on a garden trellis. Others are fiercely tangled, like fragrant, wild roses on barbed wire. It is fascinating how Marcia reveals and even questions Southern etiquette, mannerisms and traditions.
My favorite characters have to be Annie, Etta and Tommy. I would love to hear the story again from Tommy's perspective. Who wouldn't root for Annie? She brings such spunk to the story! And then there is Etta. She has such strength in her God, the God of Abraham, Isaac and Jacob. Etta's God is my God.
For me, the ending was somewhat disappointing. I felt like there were a few unanswered questions. Hopefully this means a sequel is on its way, perhaps "One Autumn in Arkansas"? OK. OK. I'll let Marcia choose the title!
I so love my Ozark Mountains and Arkansas heritage, it's only natural for me to want success for other Arkansas Natives. I would love to read more from Marcia! You can reach her site by clicking
HERE
! Are you curious about purchasing the book? I've gotcha covered. Just click
HERE!
Anyone who has ever lived in a small town (or wanted to) will relate to this book!
;-) -Marci