On a cold and dreary Ozark morning, we went for a walk in the woods near Hazel Valley.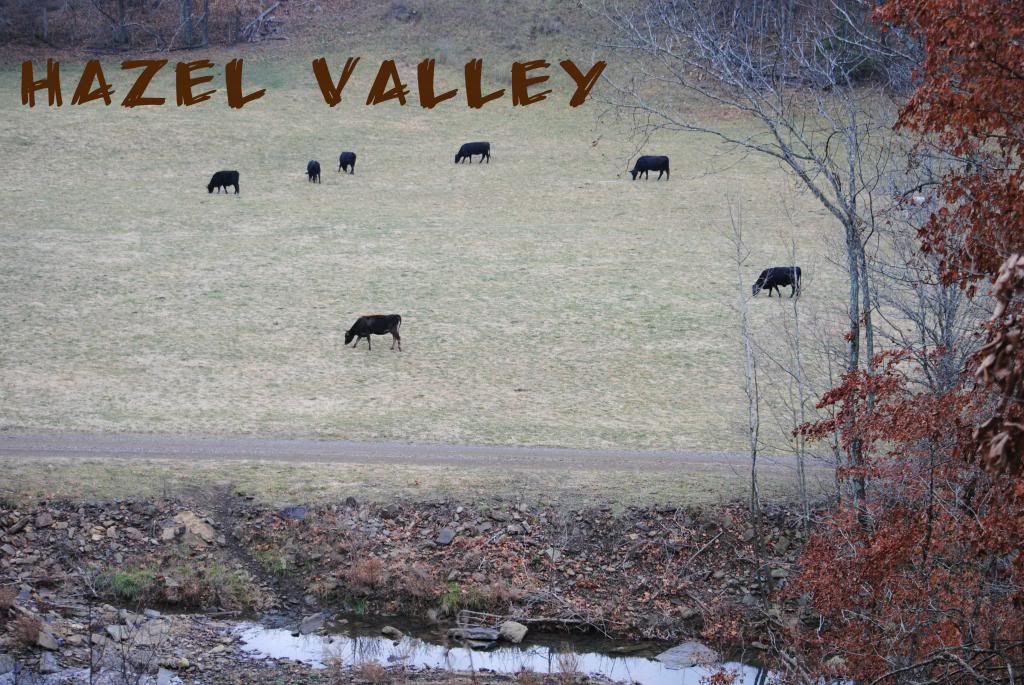 The camera was with us.
It was a little too dark to take photos in the woods, but this pasture was just below us.
We are blessed to live in this area. Even on gloomy days, beauty surrounds us.
;-) -Marci