It all began innocent enough. I wanted to sew a functional
Easter Basket
. That was all. Here is the one
For the Boys
. And a
Set for Sisters
. The Easter projects were completed long ago, but I keep sewing these wonderful baskets!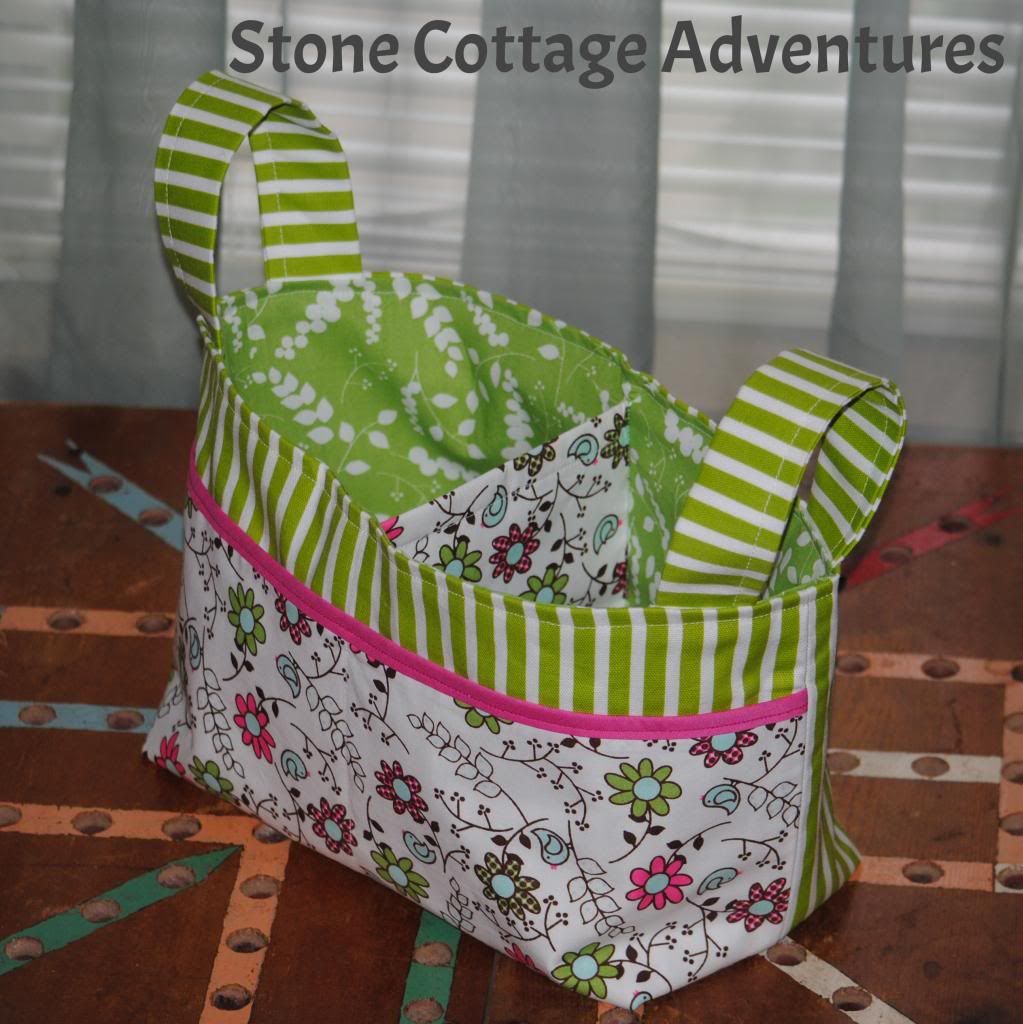 This one is for my fabulous friend, Elaine, for organizing supplies in her craft room. She currently has it painted Dill Pickle green!
This
Divided Basket Pattern
from
Anna @ Noodlehead
is my sewing addiction! You just can't have too many organizing baskets... for gifts... for your friends... and family... and total strangers because you just can't stop sewing them!!
;-) -Marci