Being part of our county's Master Gardener Speakers Guild is a lot of fun. My program is titled "Herbs: A Place to Begin". It is for anyone who might be curious about growing herbs or is just beginning to use them. I give simple advice for ways to incorporate tasty herbs into your every day life. After such a sweet reception to my presentation, I will be adding regular posts about herbs.
The question this week: Where Should Herbs be Planted?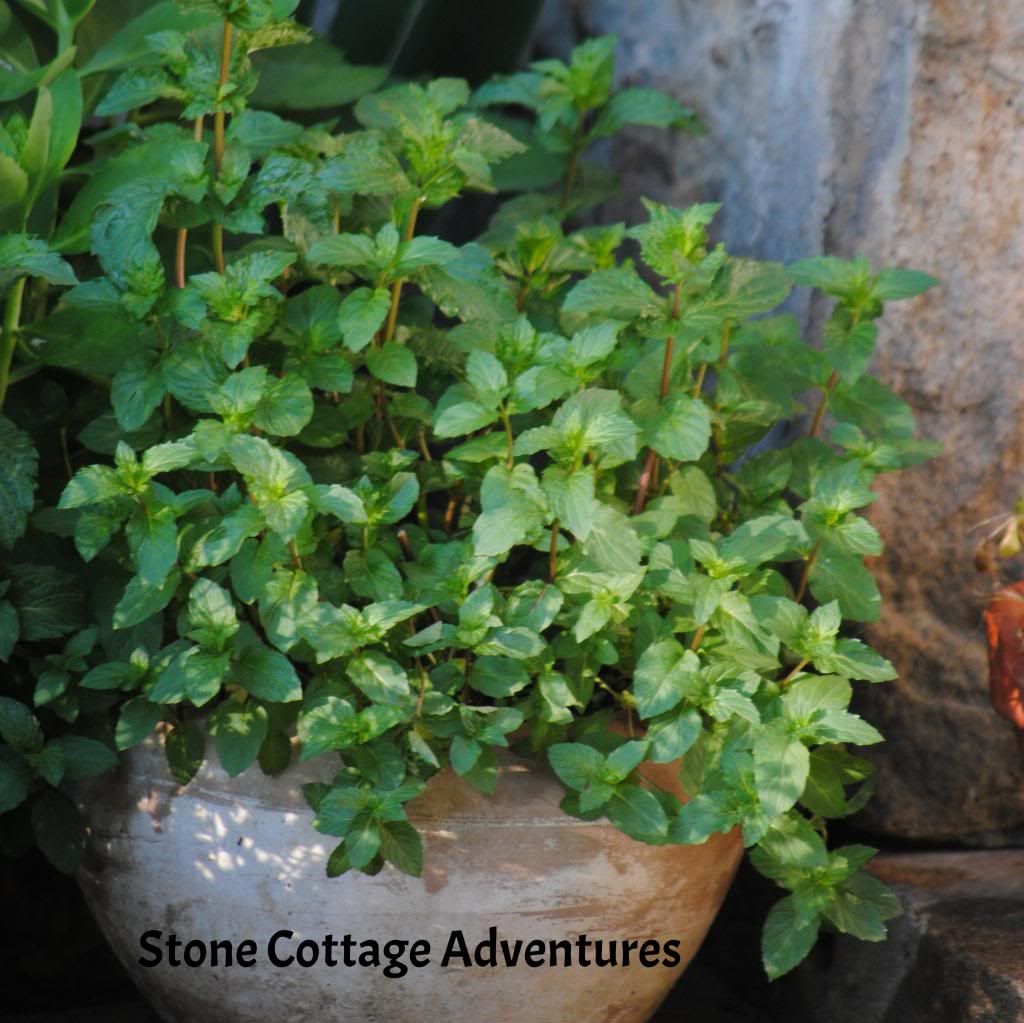 I like keeping most of my herbs in containers. That way they can be taken in and out of the greenhouse, as needed, for protection against the elements.
Please keep in mind when purchasing an herb, you must read the label. Whatever that little tag says about sunlight and water needs to be followed. Those are the basic requirements.

If you are new to herbs, I would suggest you keep them almost in your way. Someplace you won't forget about them! They are so much more fun if you are USING them! ;-) Where can you put them that you see them all the time? As you brush against them, you can smell the wonderful essential oils.

This time of year, my potted herbs are right outside my front door!


They are so handy when I want to snip a few sprigs for
My Water,
or
My Coffee
or
other tasty recipes!
When friends and neighbors visit, they almost always talk about the little pots of herbs, and, of course, take some home with them!
My home happens to face the east. Morning sun, afternoon shade. It's a convenient spot to keep an eye on them and water as needed.
Check out my
Recipes Page
and
Gardening Page
for more information and other ideas. Please come back for other simple ideas and ways to add herbs into your everyday life! I hope this post gives you...
A Place to Begin!
;-) -Marci