Being part of our county's Master Gardener Speakers Guild is a lot of fun. My program is titled "Herbs: A Place to Begin". It is for anyone who might be curious about growing herbs or is just beginning to use them. I give simple advice for ways to incorporate tasty herbs into your every day life. After such a sweet reception to my presentation, I will be adding regular posts about herbs.
Watch for the ones titled "A Place to Begin".
How do you begin your day? I like coffee! Do you know that many herbs are delicious with coffee? You can add a sprig or two to your mug and pour the hot coffee over it. Another option is adding a handful of herbs to your coffee maker's basket along with the coffee.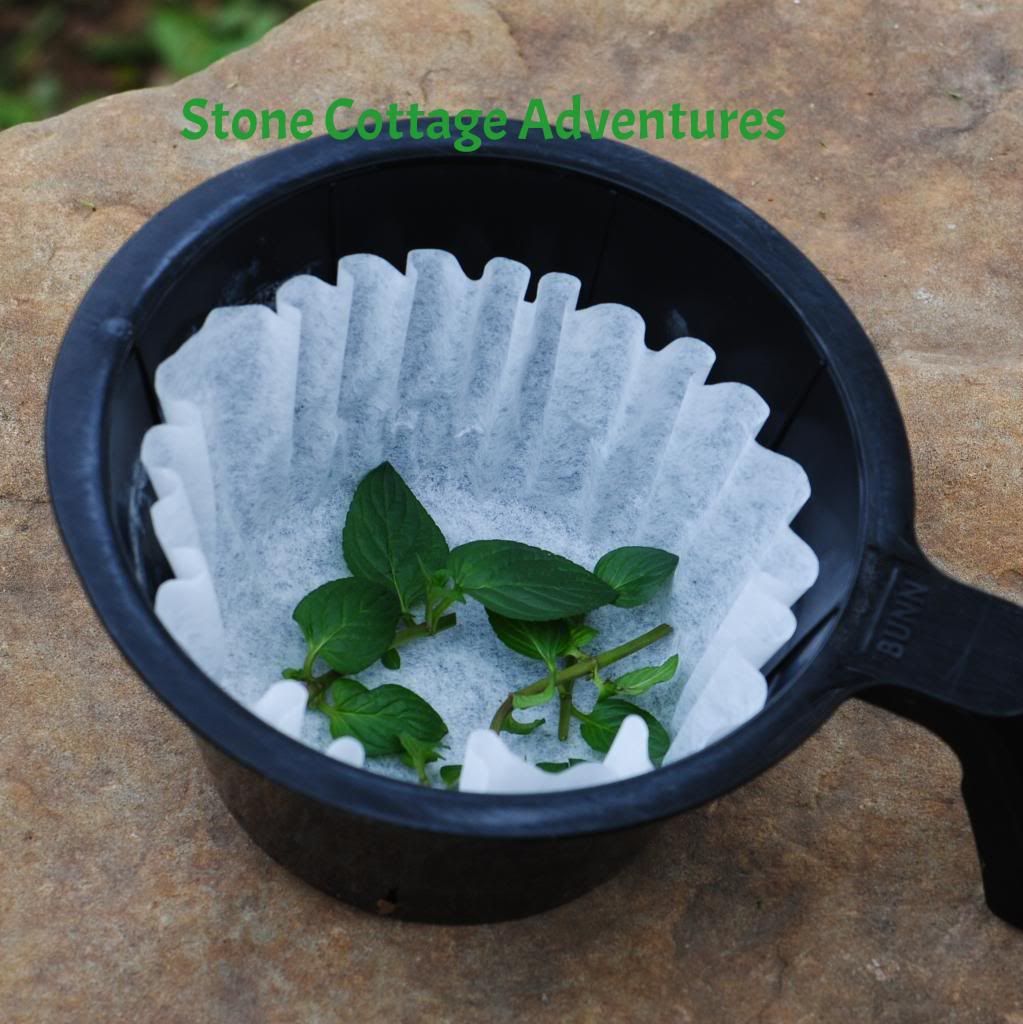 As it brews, a delicious infusion occurs. This happens to be chocolate mint, my favorite herb for coffee. Just about any member of the mint family is scrumptious!
So, how do you like your coffee? Do you add herbs? What is your favorite?
Check out my RECIPES page for more simple ways to use herbs.
I hope this gives you... A Place to Begin!
;-) -Marci