This medium pink, fragrant, rugosa rose is Therese Bugnet.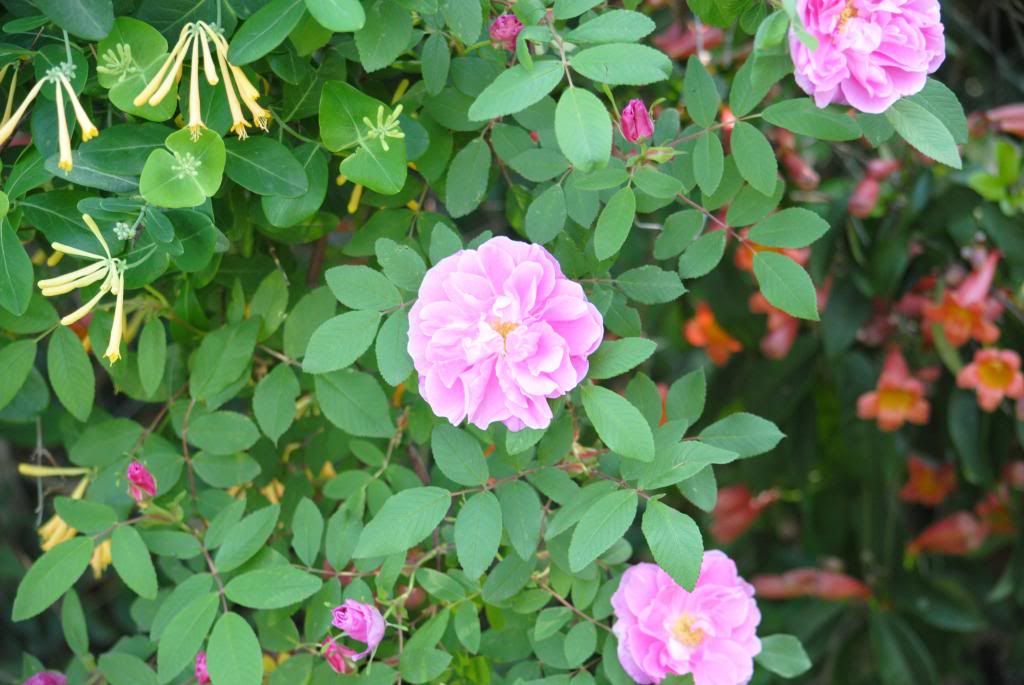 Here is Therese again with native yellow trumpet honeysuckle (lonicera) and native crossvine (bignonia) in the background.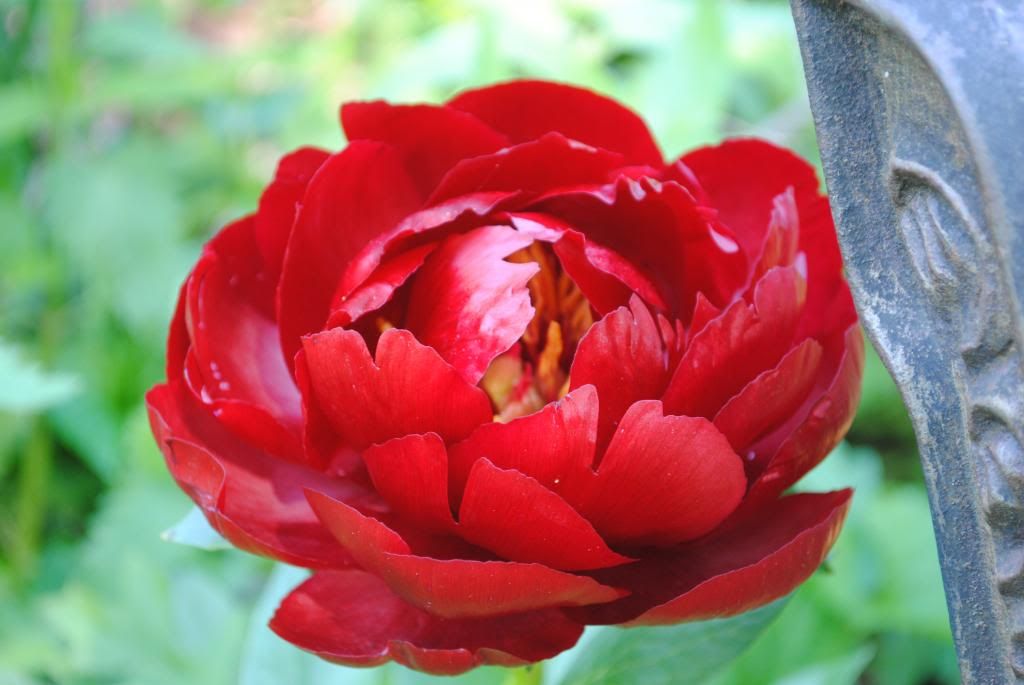 The name of this peony is Buckeye Belle. When she first opens, the petals are almost black, then fade in the sunshine to magnificent shades of red.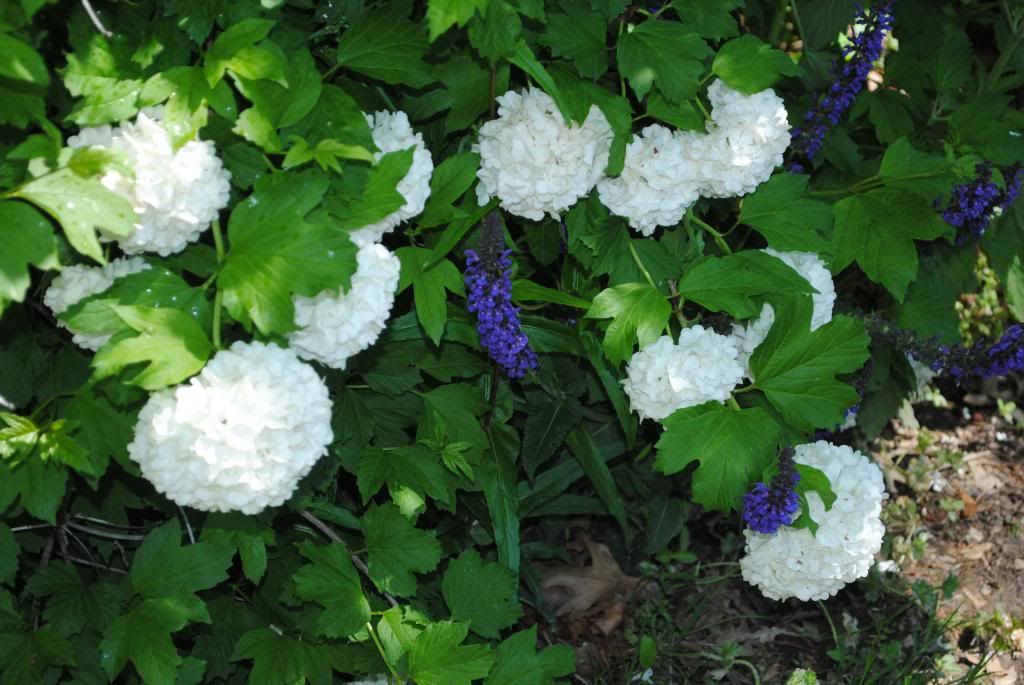 Snowball bush (viburnum) with salvia.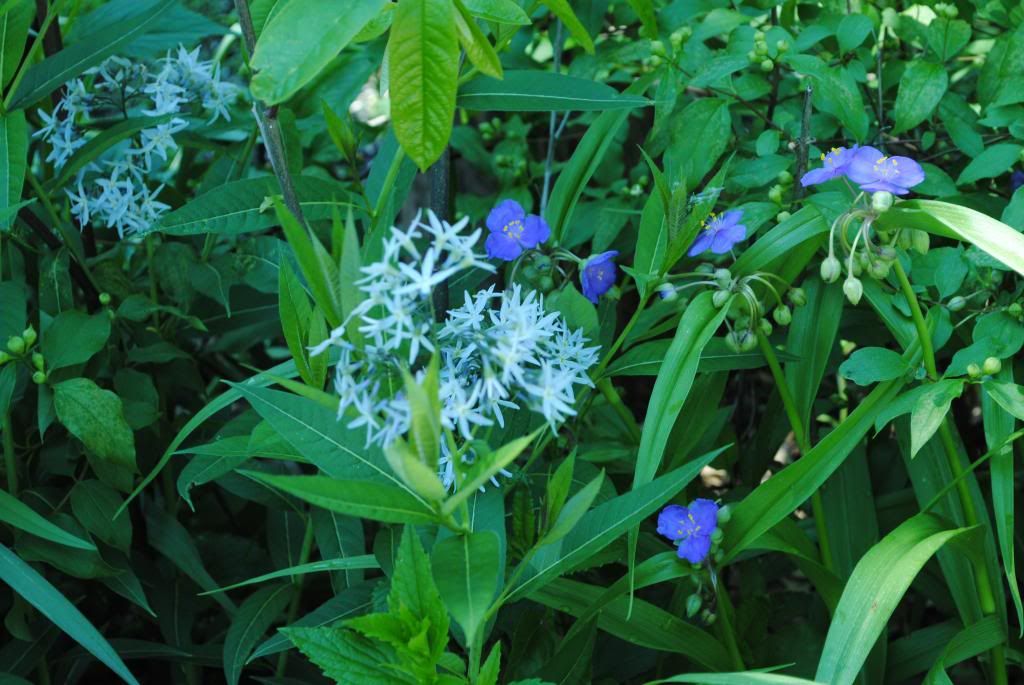 Amsonia flanked by purple spider wort.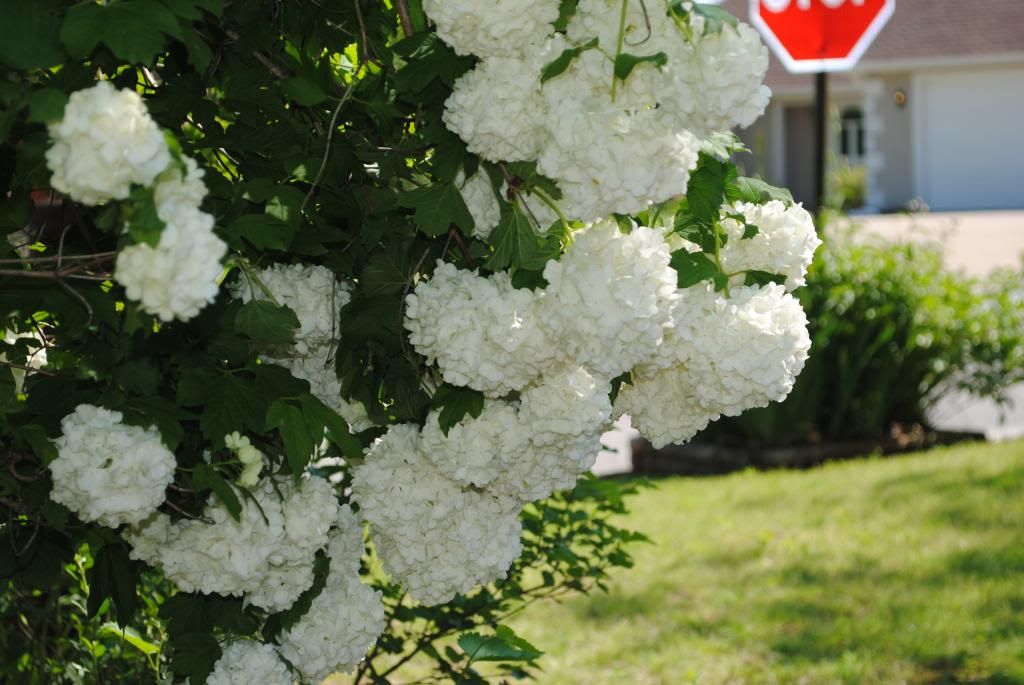 Viburnum against the stop sign.
Three colors of million bells (calibrachoa) in a hanging basket.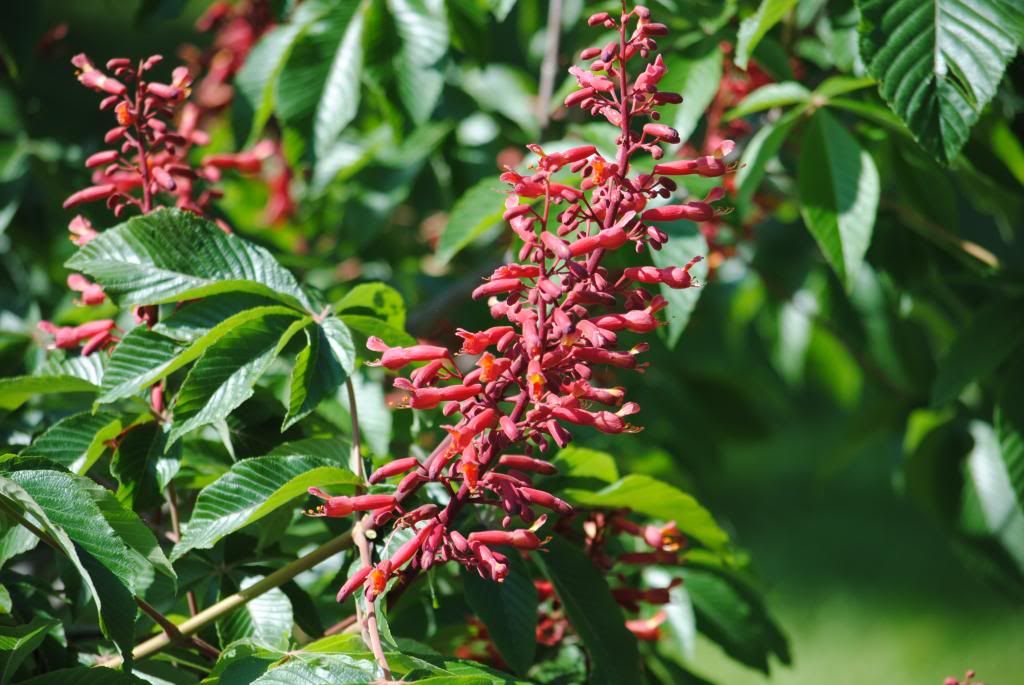 Red Buckeye (aesculus pavia). I've actually written an entire post about it. Coming soon!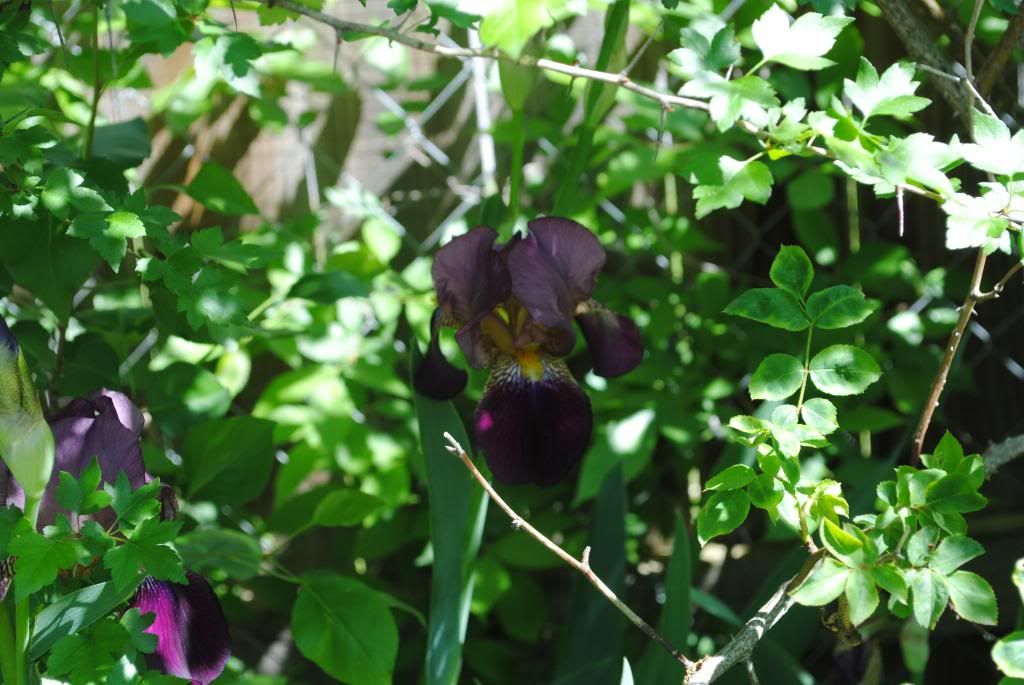 Iris, but I don't know which hybrid.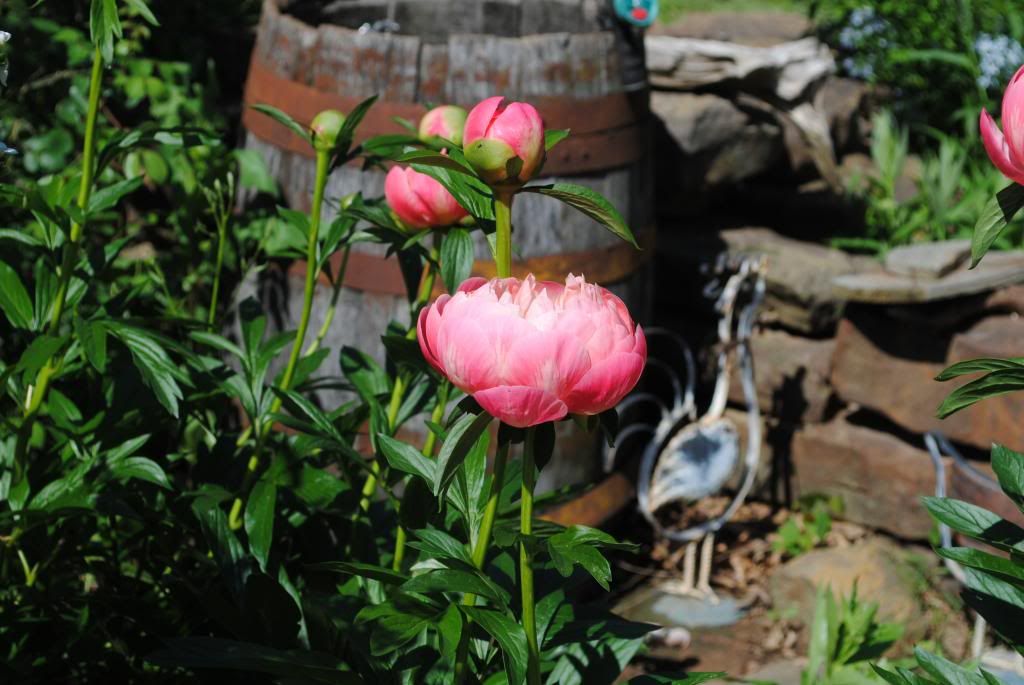 This peony is Coral Charm. A stunning color, but not fragrant at all.
Have a lovely day!
;-) -Marci