Being part of our county's Master Gardener Speakers Guild is a lot of fun. My program is titled "Herbs: A Place to Begin". It is for anyone who might be curious about growing herbs or is just beginning to use them. I give simple advice for ways to incorporate tasty herbs into your every day life. After such a sweet reception to my presentation, I will be adding regular posts about herbs.
Watch for the ones titled "A Place to Begin".
So, you are at the garden store looking at rows and rows of herbs. If you've never purchased herbs before, this can feel somewhat overwhelming. How do you know which one your family will or won't like? Where do you begin?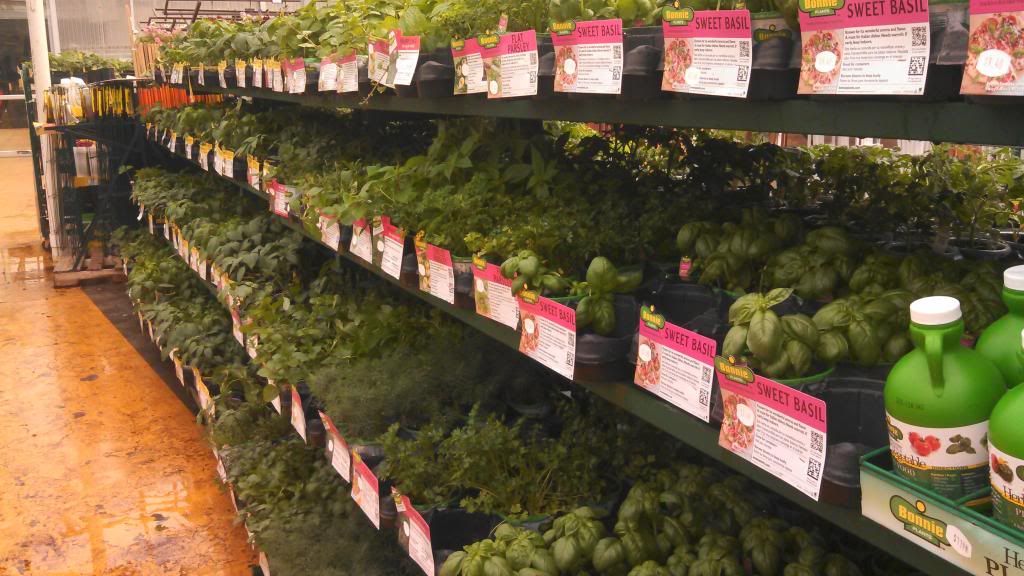 Here are some ideas.
Consider any recipe where you are currently using one of those plastic shakers of dried herbs. Those would be plants to consider. Keep in mind your recipe will need twice as much fresh herb as dried.
'Not using a single plastic shaker thing? Think about meals you enjoy. Look at a recipe and see which herbs are being used. If you like spaghetti, for example, you would probably like oregano. Are you a big fan of chicken soup? Parsley would be an option to consider.
What about that row of herbs you've never even heard of? Well, here's a little trick. Gently remove one leaf from the herb. Crush the leaf between your fingers and smell the essential oils. That's about how it will taste. Does the fragrance make you smile or want to back away?
We'll be talking about how to care for herbs in another post.
Hop on over to your favorite garden center and check out the herbs. Maybe you will even purchase some!
I hope this information gives you... A Place to Begin!
;-) -Marci