The north side of our front yard is a certified
National Wildlife Federation Backyard Habitat
. Really! We have a certificate! It is so much fun to see all of the critters that stop by for a visit. I'm beginning a new series of posts to show you our Garden Guests.
While I would love to take credit for these photos, they were actually taken by our neighbors. We live on one corner and they live on one of the other corners. A couple of years ago, my garden was featured at a Master Gardener meeting. Our neighbors, Travis and David, take remarkable photos so I asked if they would please stop by and see what they could do.
This photo is spectacular!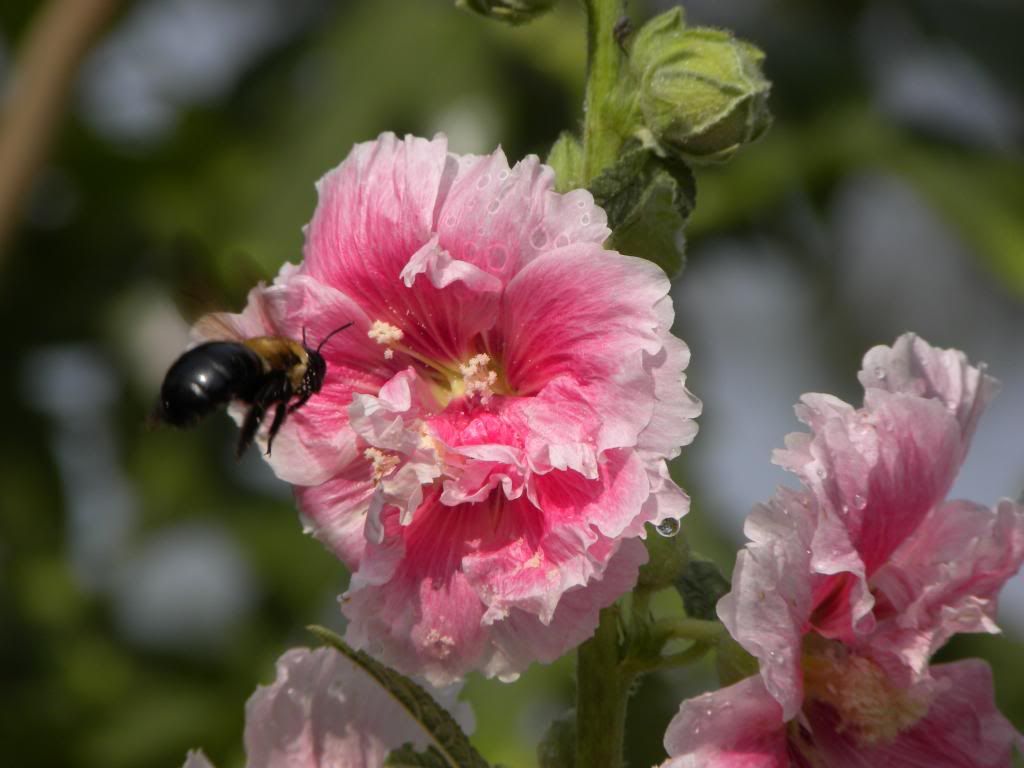 I can preach all day about mindfully caring for our pollinators, but will give you only one sentence today. If you are using any insecticides, STOP IT RIGHT NOW!!
OK, off my soap box and back to the beauty of the bumblebee.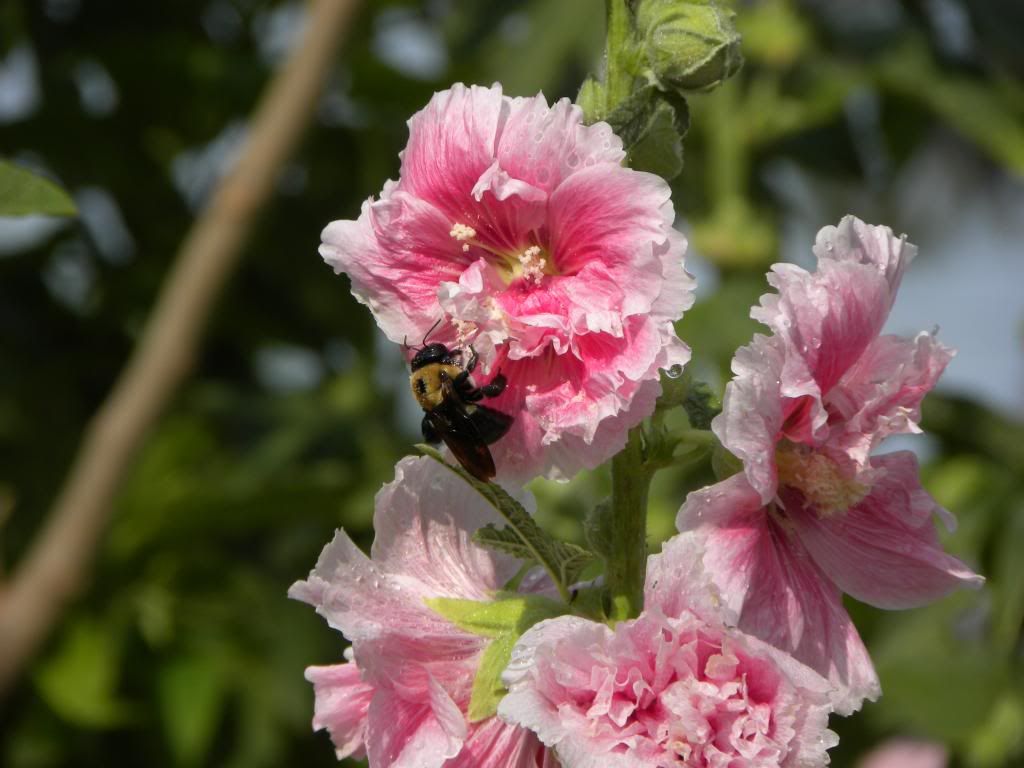 The flowers are
hollyhocks.
My song choice this week? Chris Rice, Questions for Heaven
There is one fun party at
Holli's Hoots and Hollers
called Tuesday Tunes!! Choose a song or two and link up!
;-) -Marci