Being part of our county's Master Gardener Speakers Guild is a lot of fun. My program is titled "Herbs: A Place to Begin". It is for anyone who might be curious about growing herbs or is just beginning to use them. I give simple advice for ways to incorporate tasty herbs into your every day life. After such a sweet reception to my presentation, I will be adding regular posts about herbs.
Watch for the ones titled "A Place to Begin".
So, you've been to the store and made
Your Purchase,
Now what?

If you have bought your plant from a reputable, organic garden center. Just snip and enjoy!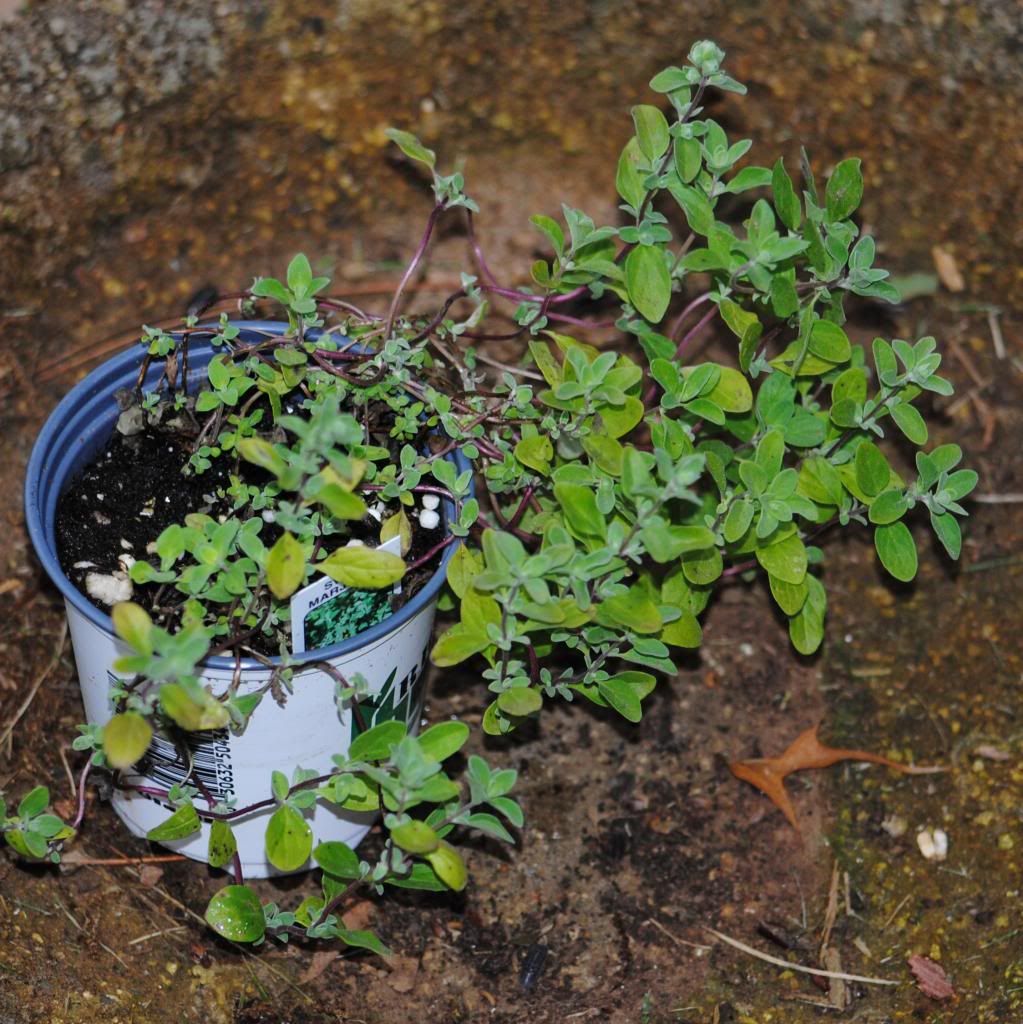 This is a marjoram plant I'm adding to my collection. Poor Marj was found at one of those parking lot vendors that set up only for the summer. The prices were GREAT, but I want to warn you about something.
Caution needs to be exercised with any herb that has not been grown organically.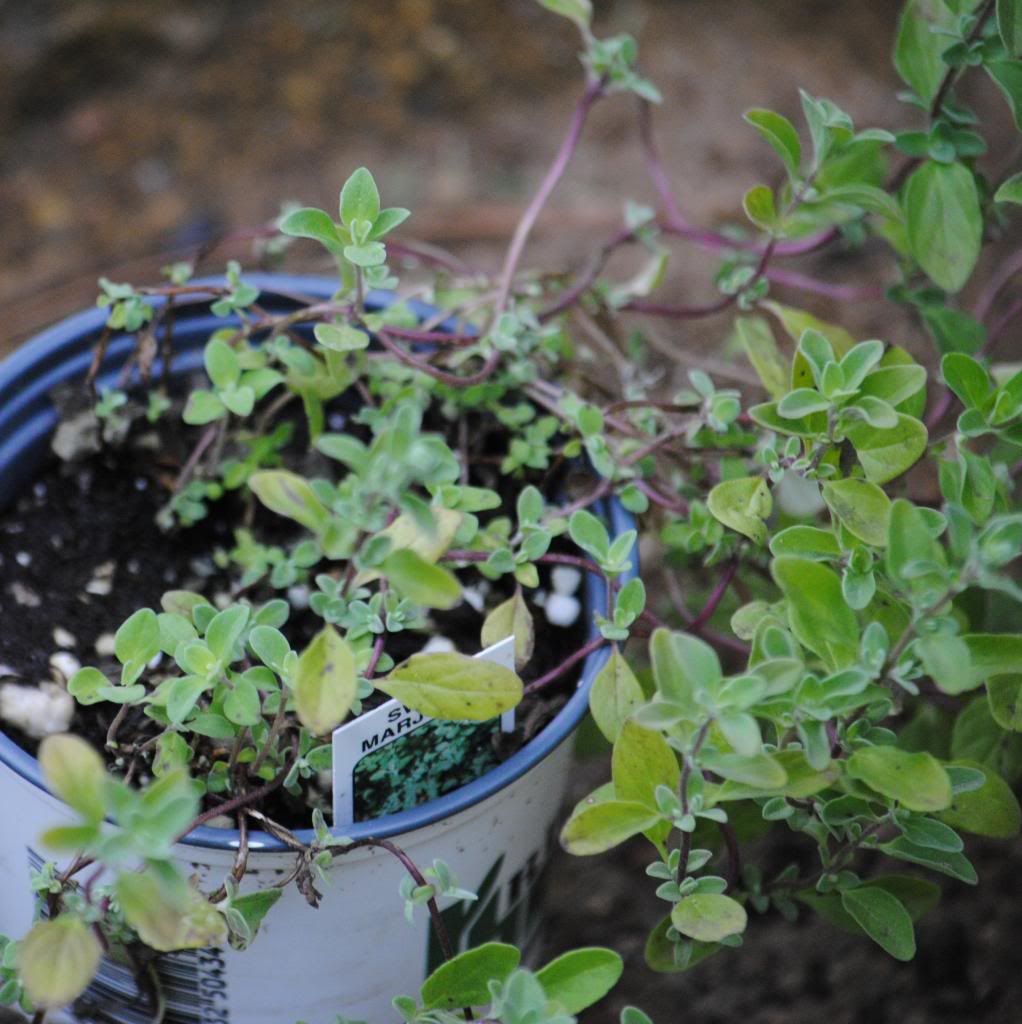 Most garden centers use systemic insecticides several times each week when watering. The thought of any child (or adult for that matter) ingesting insecticides truly frightens me. (I know I've said it before
HERE,
but I just have to say it again. If you are using any insecticides, STOP IT RIGHT NOW!)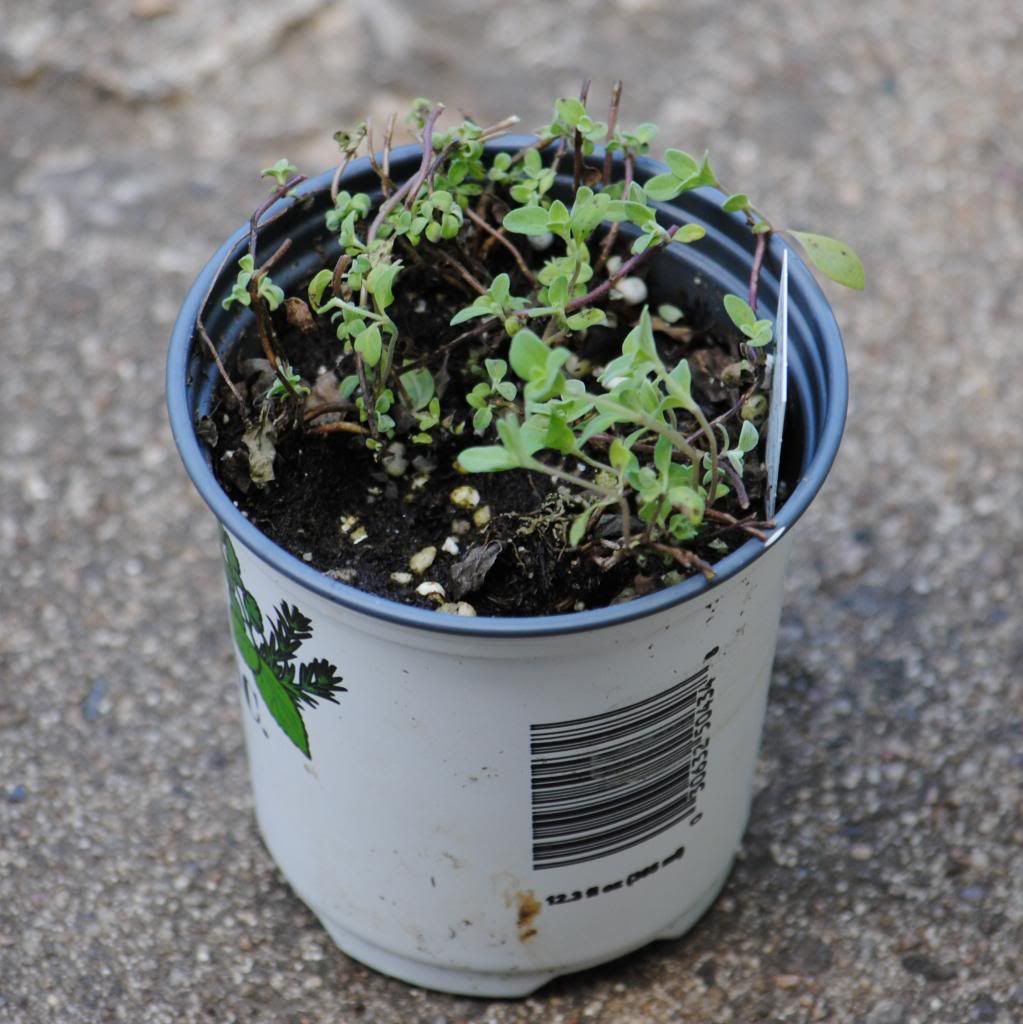 OK. 'Off my soap box and back to this post!
Begin by giving your new plant a really good hair cut. Most plants can be cut as low as the bottom two leaves of the stem.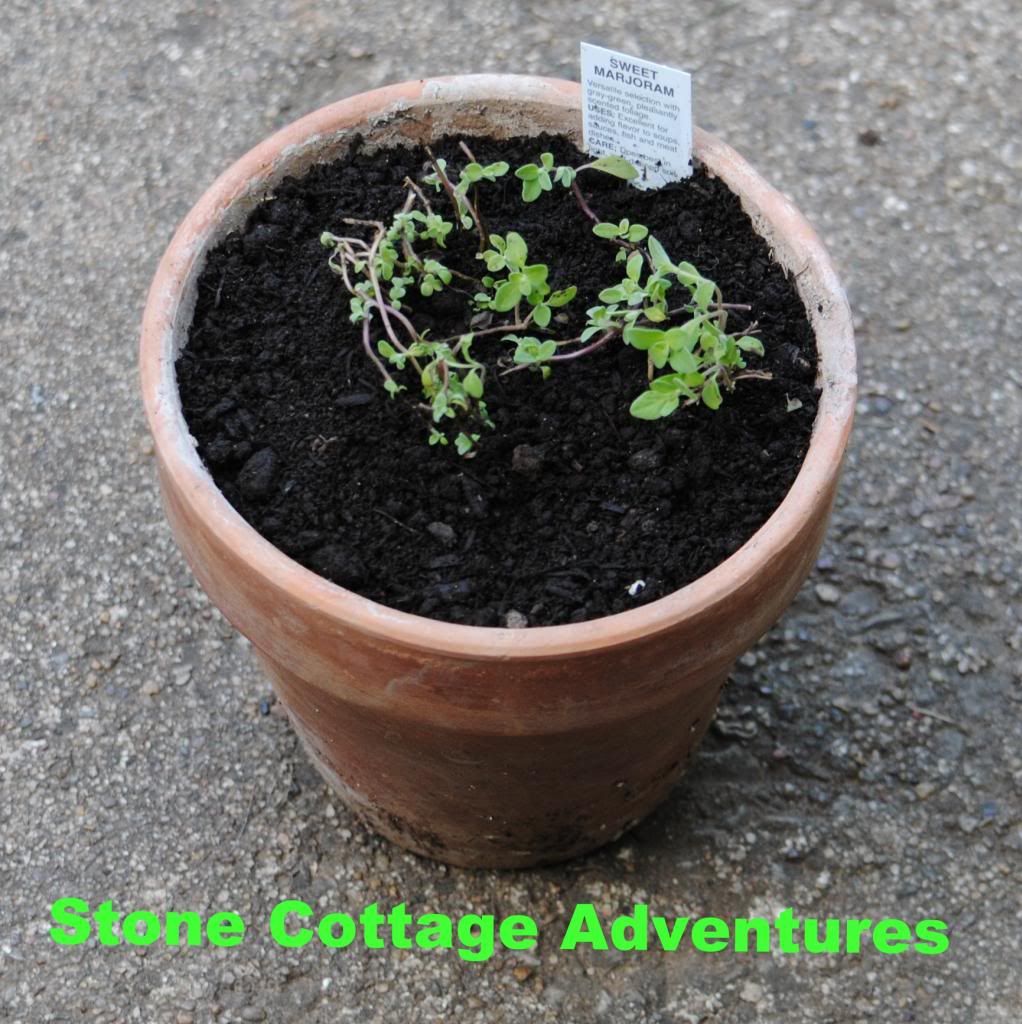 Next, give your baby some growing room. A general rule of thumb is to choose a pot that is at least 1 inch larger.
Add some bling that can be used for
this propagating method.
At first the plant looks kind of scrawny, but don't be discouraged. Before you know it, your new purchase will grow into her pot, and you'll have plenty of safe, tasty herbs.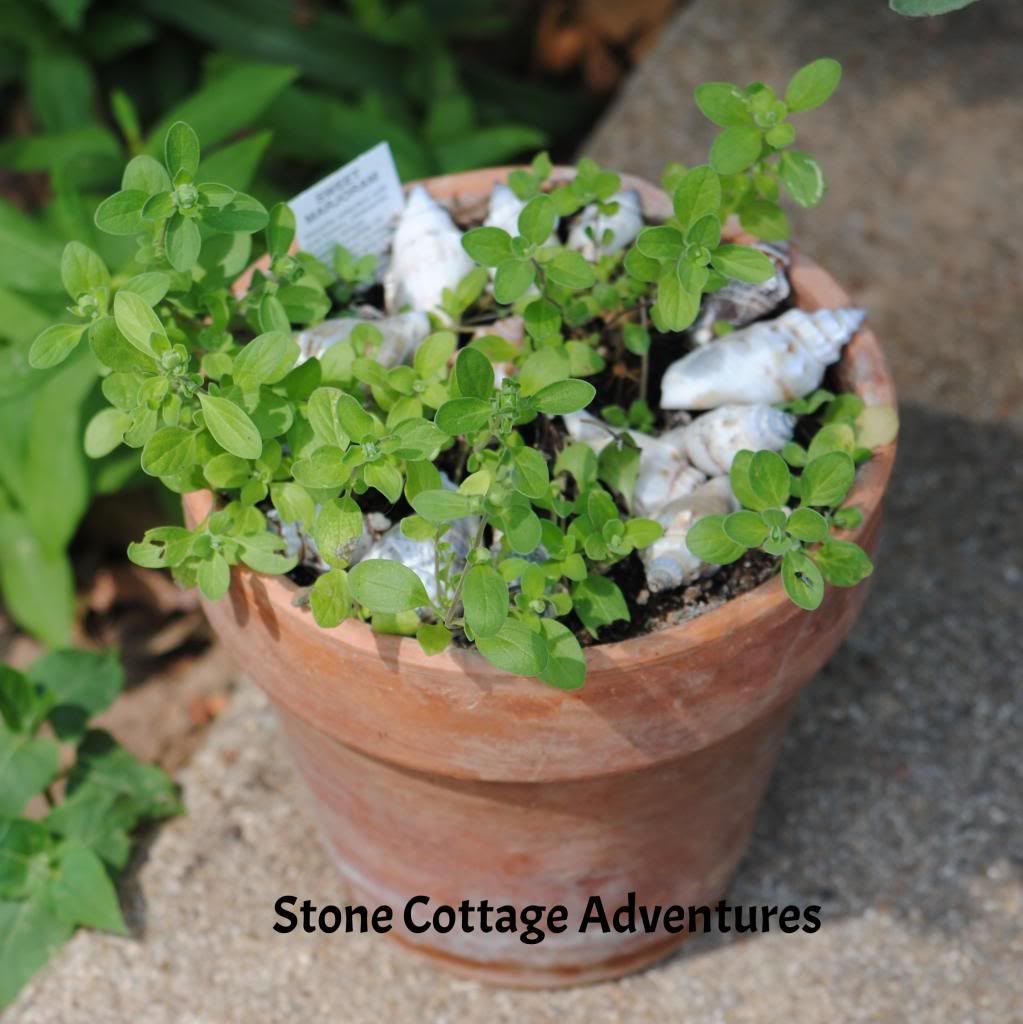 Look for the ones titled "A Place to Begin".

;-) -Marci
Follow my blog with Bloglovin