Some nice blogger out there deserves credit for this idea. I apologize. 'Should've pinned it! I can't find it again. If you deserve the credit, by all means, please claim it!
So, here's the idea. Grab some pipe cleaners or yarn or, maybe even thread.
Toss cereal (that would make a nice bead) into a bowl.
The kiddos then thread the cereal beads, snack for a while, spill cereal, and thread some more!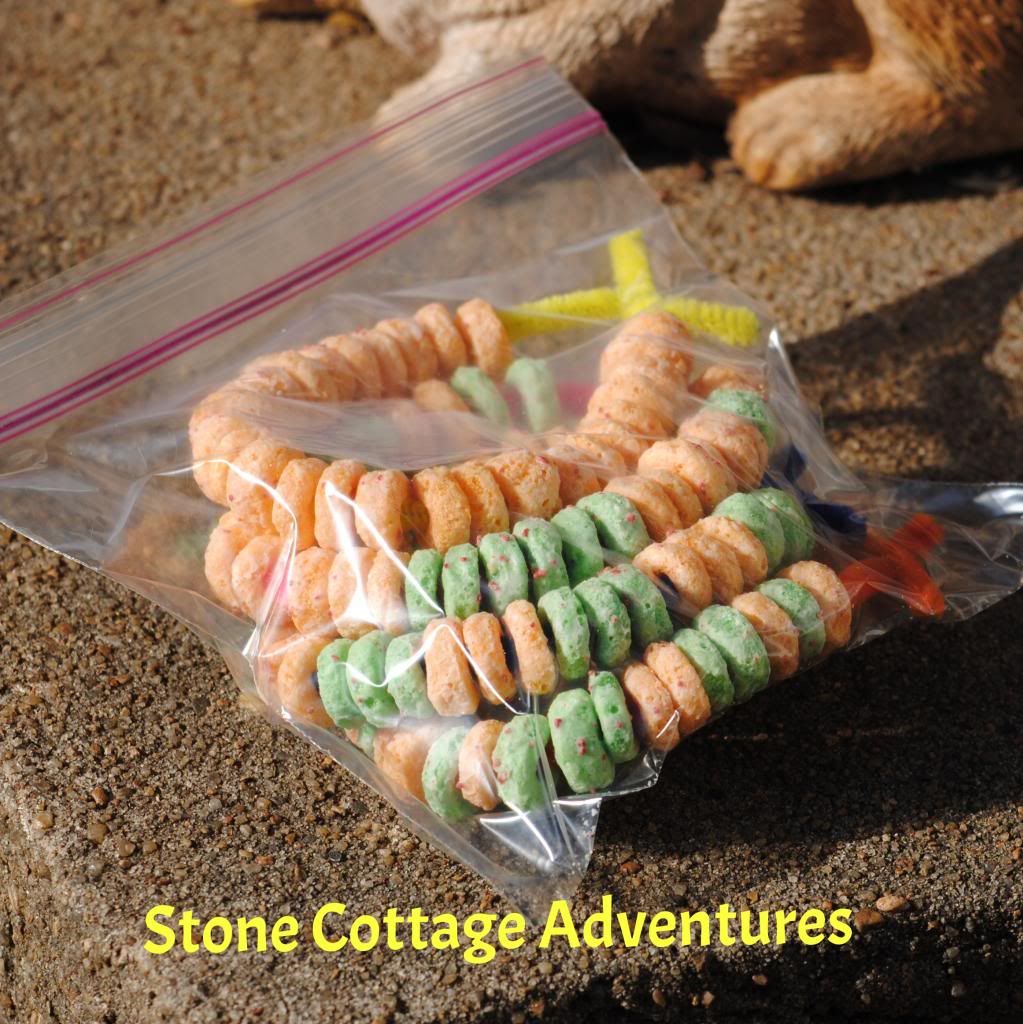 It's a fun afternoon of crafting, but then you also have an edible necklace or bracelet for road trips!
;-) -Marci