The north side of our front yard is a certified
National Wildlife Federation Backyard Habitat
. Really! We have a certificate! You can do the same by providing food, water, cover and places for wildlife to raise their young. It is so much fun to see all of the critters that stop by for a visit. I've begun a new series of posts to show you our Garden Guests.
If you would like to see more, check my
Gardening Page!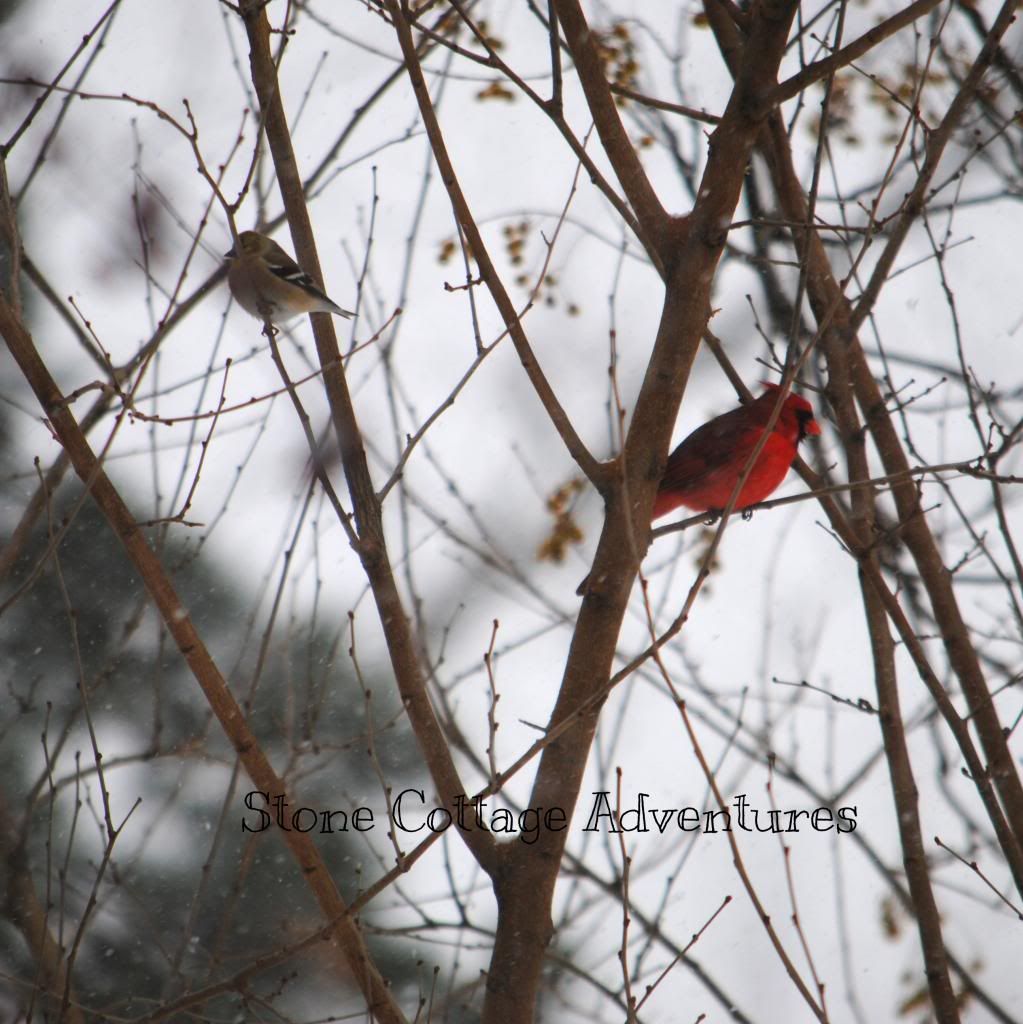 In this photo, a male cardinal and a goldfinch with winter plumage share cover in our mulberry tree.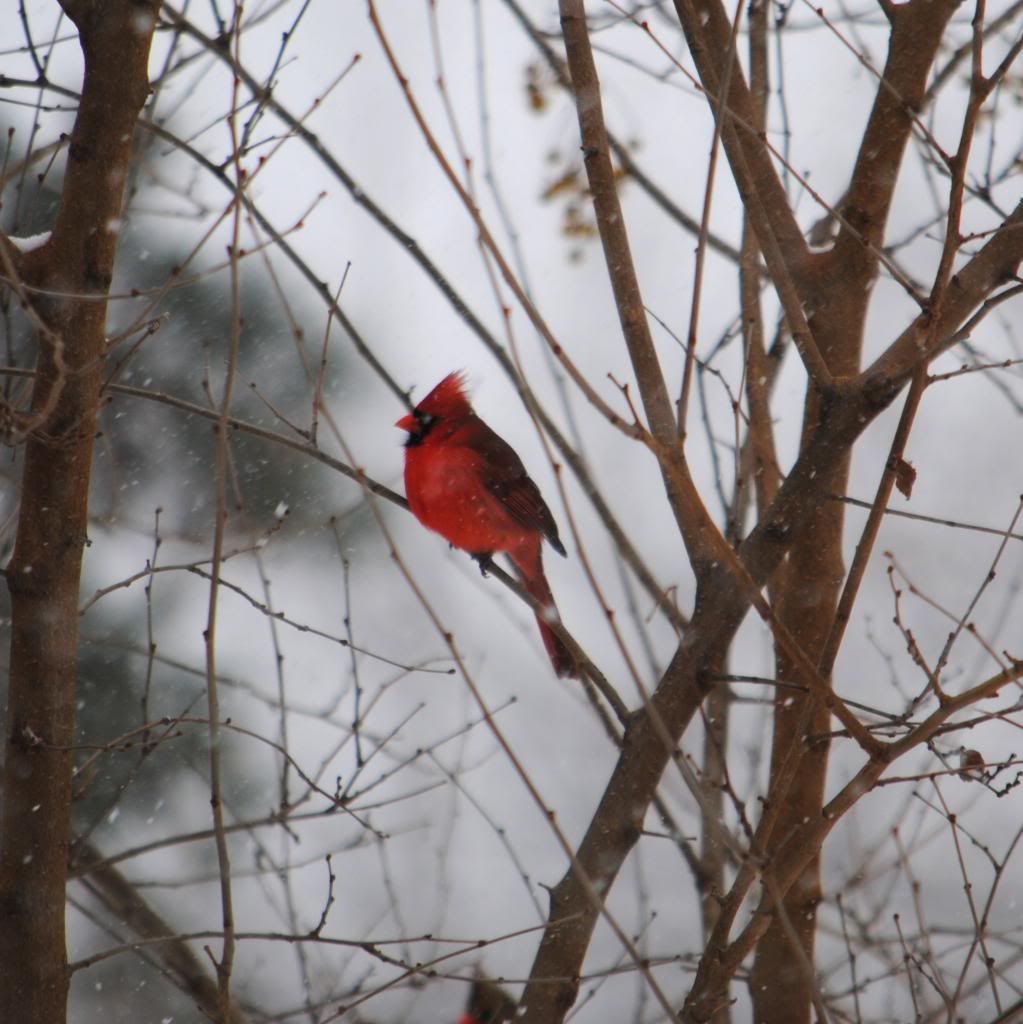 For some blogging music today, I'm choosing Laura Bell Bundy's Two Step.
Warm wishes from our home to yours!
;-) -Marci
Follow my blog with Bloglovin