Have you seen my posts on our Garden Guests? No? Take a look at my Gardening Page to see all the fun critters that visit our garden!
A key to habitat gardening is planting as many natives as possible. This cross vine (bignonia) was purchased from Mary Ann King of
Pine Ridge Gardens
when it wasn't much more than a twig. It is a lovely native vine similar to trumpet vines, but not as invasive. It is semi evergreen and blooms throughout much of the year.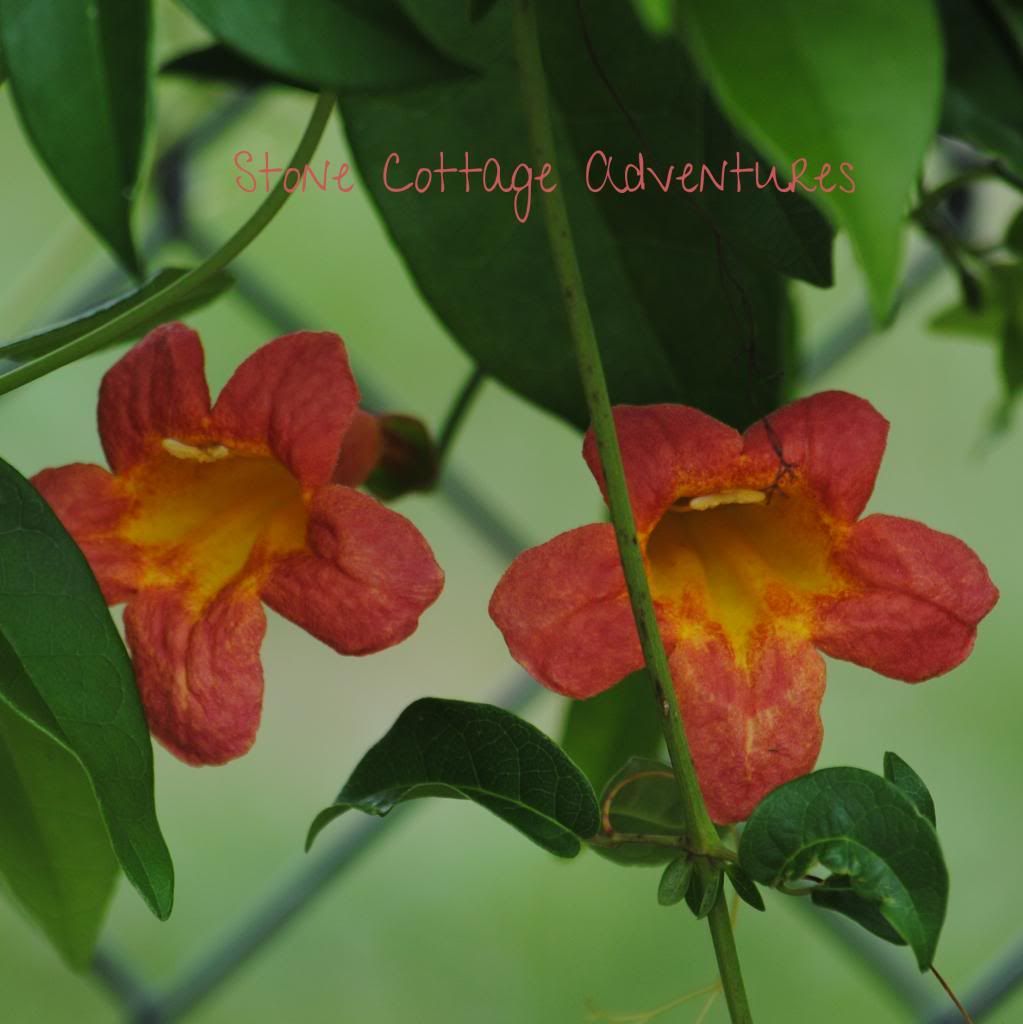 Cross vine (bignonia) on our fence
The heaviest bloom comes in Spring about the same time as Lonicera Sempervirens (a native red honeysuckle) which happens to coincide with hummingbird migration.
This is not my photo, but isn't it pretty?
Cross Vine is wonderful cover for small birds and some even build nests in it!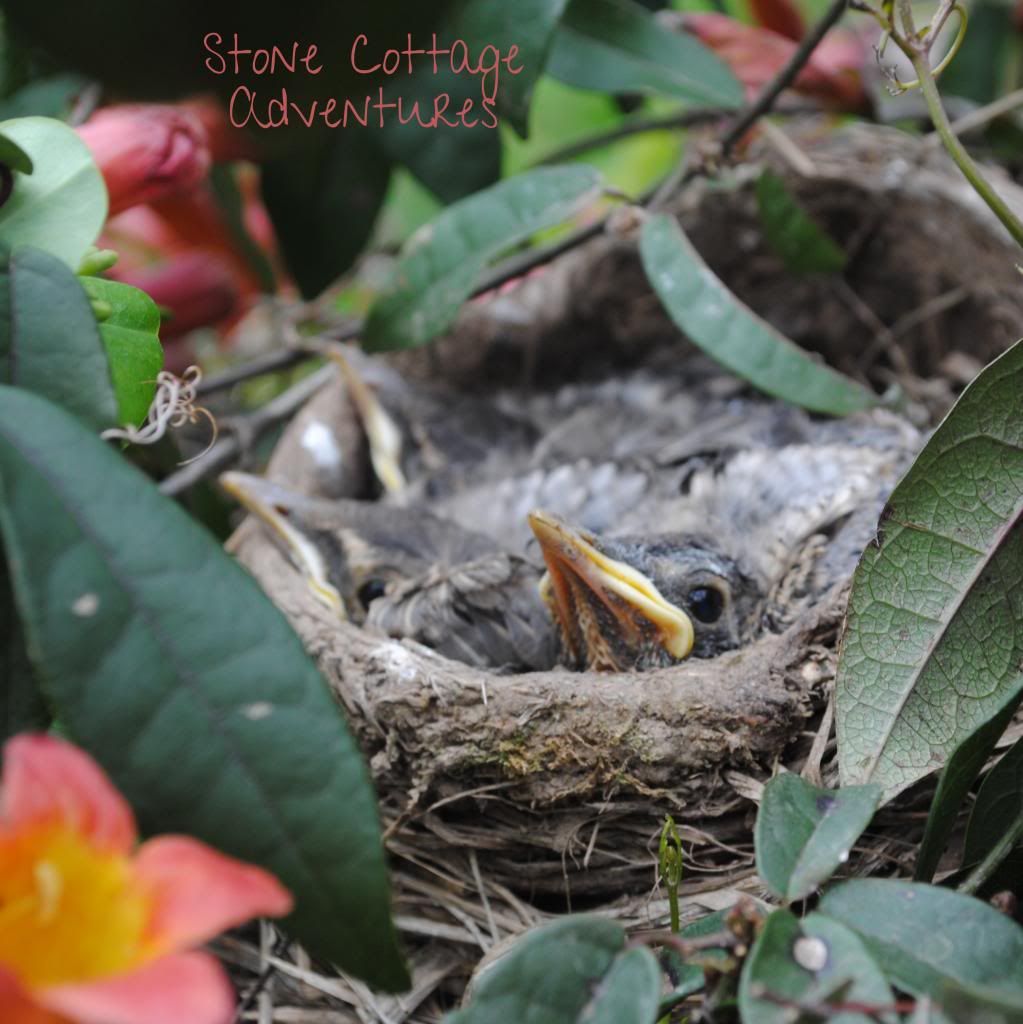 Baby Robins snuggling in their nest surrounded by Cross Vine.
The folks at
Hilton Pond
call it "A Haven for Hungry Hummingbirds". I agree completely!
While not invasive, Cross Vine can grow up to thirty feet long, so it does need some growing space as well as something sturdy to climb. We have ours planted on our chain link fence near our back porch. Frequently eating dinner in our back yard, hummingbirds entertain us as they cruise the Cross Vine.
So, what's happening in your back yard?
;-) -Marci