Welcome back to Meet & Greet Blog Hop!
Join in, meet some fellow bloggers, greet them with comments, and grow your blog with new friends!
Interested in being a Co-Host?
Send an email to 2justByou(at)gmail(dot)com with "Co-Host" in the subject line for consideration!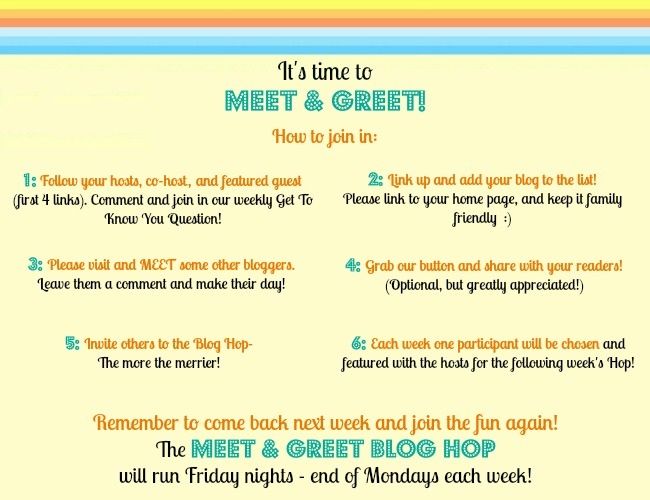 Meet Everyone!
This week's fun question is: If you had to change your first name, what would you change it to?
Kim - from 2 just B you: I don't think I'd change my name. If I was forced to, like for the witness protection program or something, then I'd change it to something common. Common names are easy to remember.
Laurie - from Created By Laurie: I have always liked the sound of names that end with a "n". I love the name Katelyn for a girl, which I would probably take if I had to change.
Marci – from Stone Cottage Adventures: This question makes me laugh! I am the youngest child of six. Here are our names *in order* from oldest to youngest: Sharon, Steve, Karen, Mike, Laura and (me) Marcelle. So, I mean like, which of these things doesn't belong here? Oh, yeah... That would be Marcelle. I've kidded our parents about it many times. I'm convinced my name is actually Sarah. Sharon, Karen, Laura, Sarah. That's better! ;-)
Carissa– from Lillies and Silk: I would change my name to Addison.
If you had to change your first name, what would you change it to?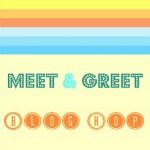 Now Link Up and Have Fun!
If you would like to sign up for email reminders for the Meet & Greet Blog Hop, please sign up below.
(Your email address and info will not be used for any other purpose.)