The north side of our front yard is a certified
National Wildlife Federation Backyard Habitat
. Really! We have a certificate! You can do the same by providing food, water, cover and places for wildlife to raise their young. It is so much fun to see all of the critters that stop by for a visit. I've begun a new series of posts to show you our Garden Guests.
If you would like to see more, check my
Gardening Page!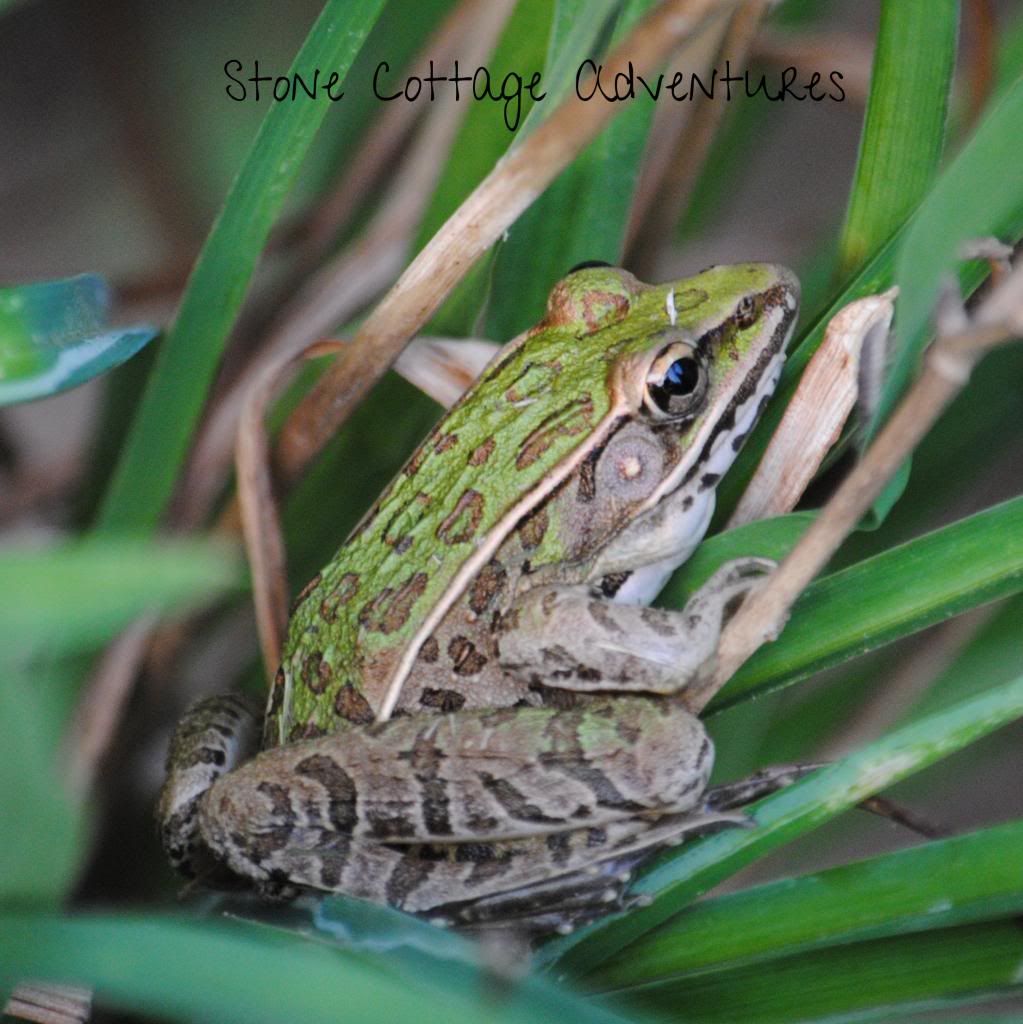 When watering containers a few days ago, this little guy startled me.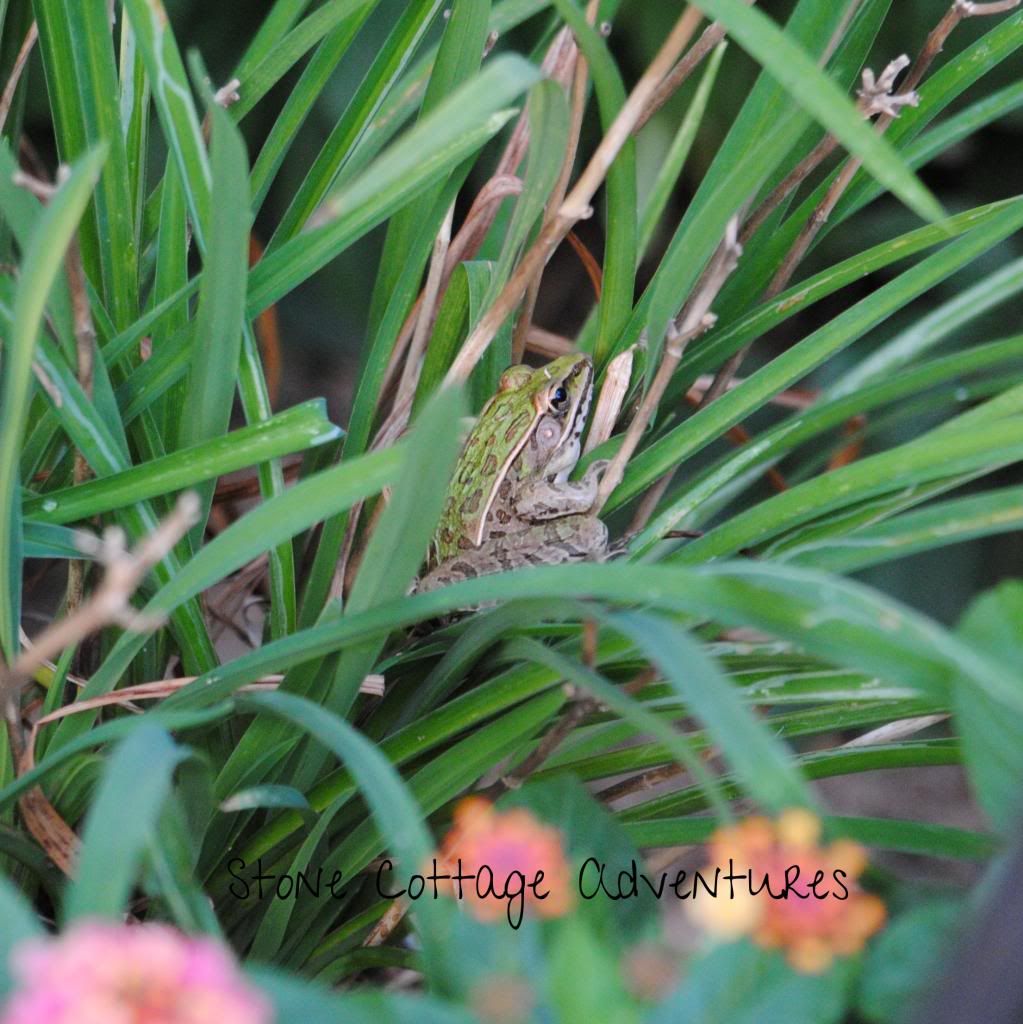 I think it is a Leopard Frog, but am not great with frog identification. Please correct me if I am wrong!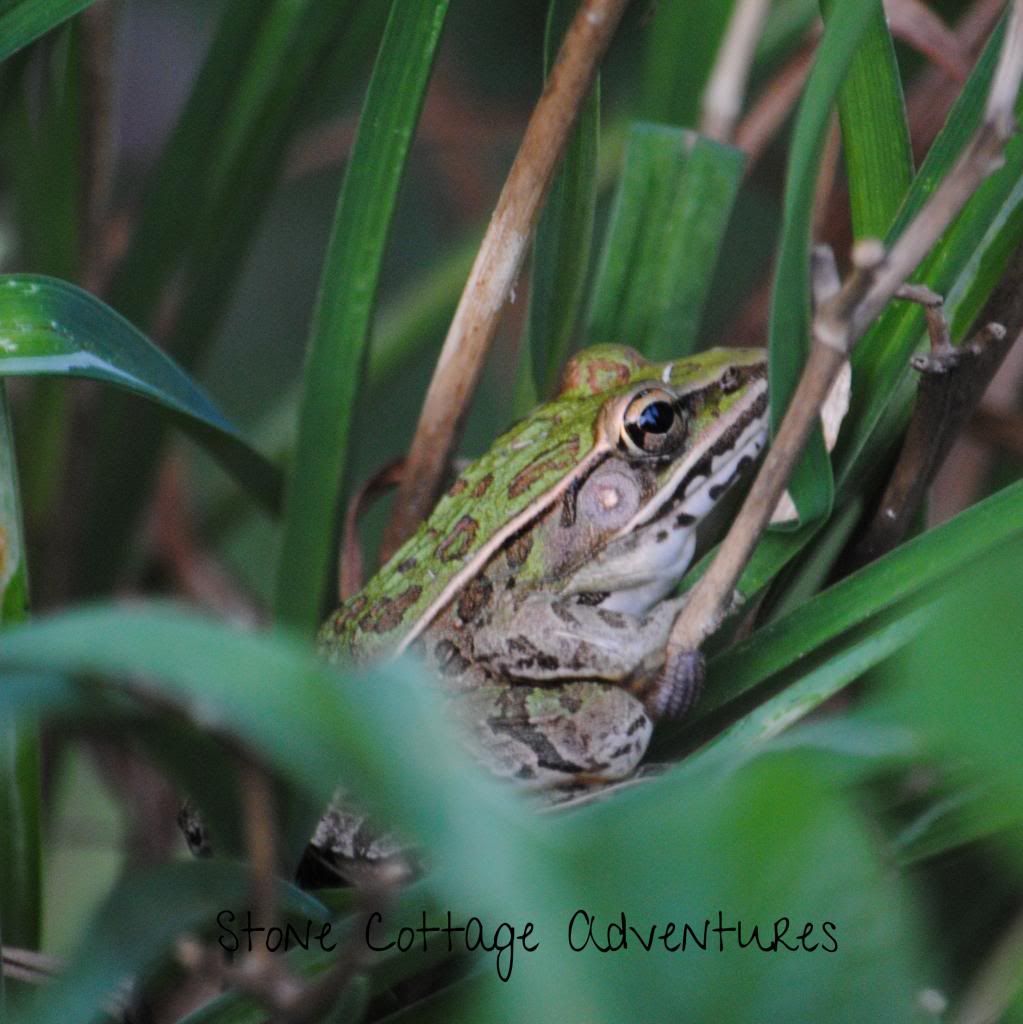 Do you think we'll get tadpoles? I sure hope so! Frogs are very sensitive to pesticides. We must be doing a good job of minimizing chemicals to have this lovely guest in our garden! Our small pond has been hosting a couple of them, but I have yet to photograph them there. The second my camera appears, the frogs become shy and hide between the rocks.
And now for some blogging music.
Street Corner Symphony
is one of my favorite groups. Here they are singing Voodoo!
What a fun song for October! I also love their haunting rendition of Misty Mountain.
'Amazing voices!
Remember more music can be found (and linked) at
Holli's Hoots and Hollers
great party called Tuesday Tunes! Do you know that Halloween is Holli's favorite holiday? Well, now you know!

;-) -Marci