My front door is looking more festive now! Would you like to me to show you how I made this wreath?
Did you see my post about sewing
Fabric Poinsettias
? They were tons of fun and whipped up all quick and easy!
Next, I grabbed my
Interchangeable Wreath
!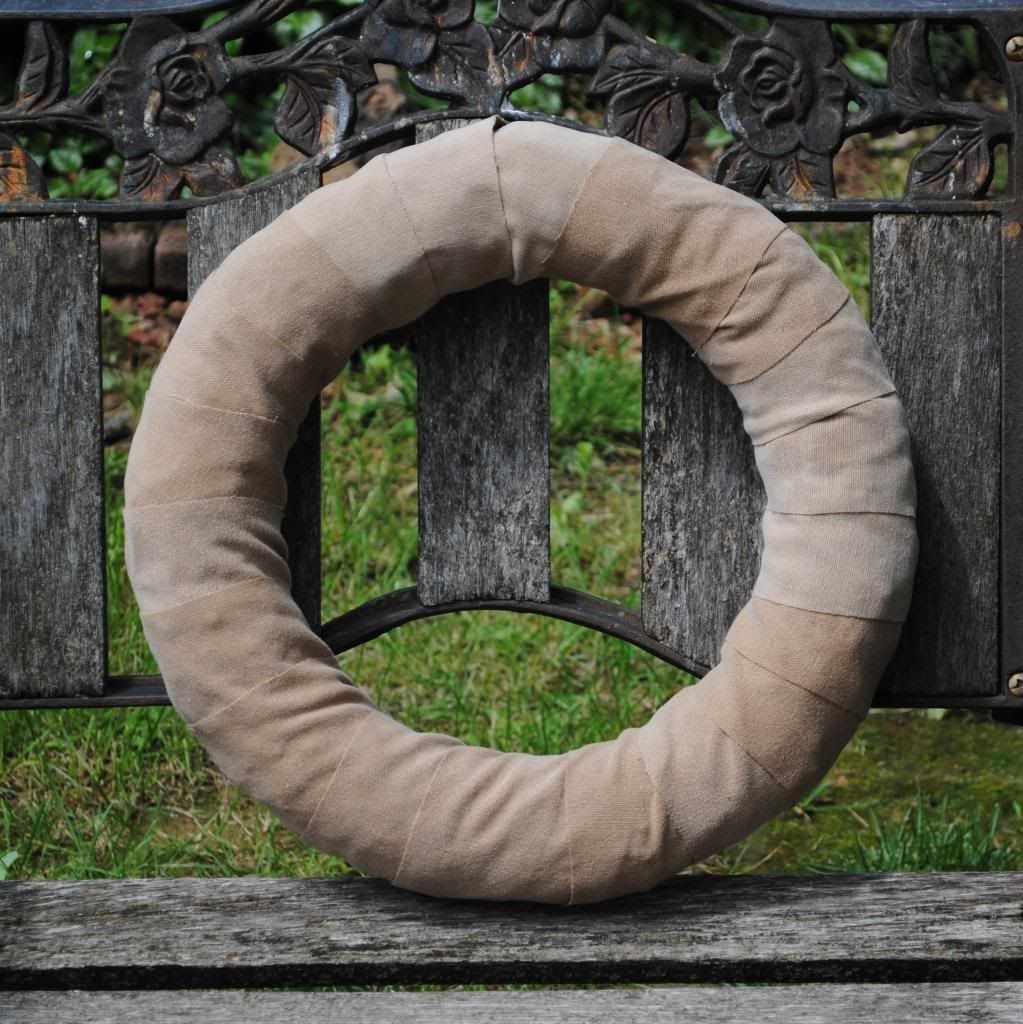 Candy cane ribbon was wrapped around the entire form. Next, the poinsettias and a couple of felt leaves were pinned in place. Let's go in for a closer look!
I may add a few more leaves, but haven't really decided. Those gold buttons add just enough shimmer to make me smile!
My front door is ready to greet visitors with a warm "Merry Christmas" and so am I!
;-) -Marci