The north side of our front yard is a certified
National Wildlife Federation Backyard Habitat
. Really! We have a certificate! You can do the same by providing food, water, cover and places for wildlife to raise their young. It is so much fun to see all of the critters that stop by for a visit. I've begun a new series of posts to show you our Garden Guests.
This gorgeous caterpillar is a black swallowtail surprisingly late in the year. I hope that means we will have a mild winter? If only caterpillars could talk!
The plant is parsley that has gone to seed. We have parsley in our vegetable garden, in the cutting garden, and in the butterfly garden.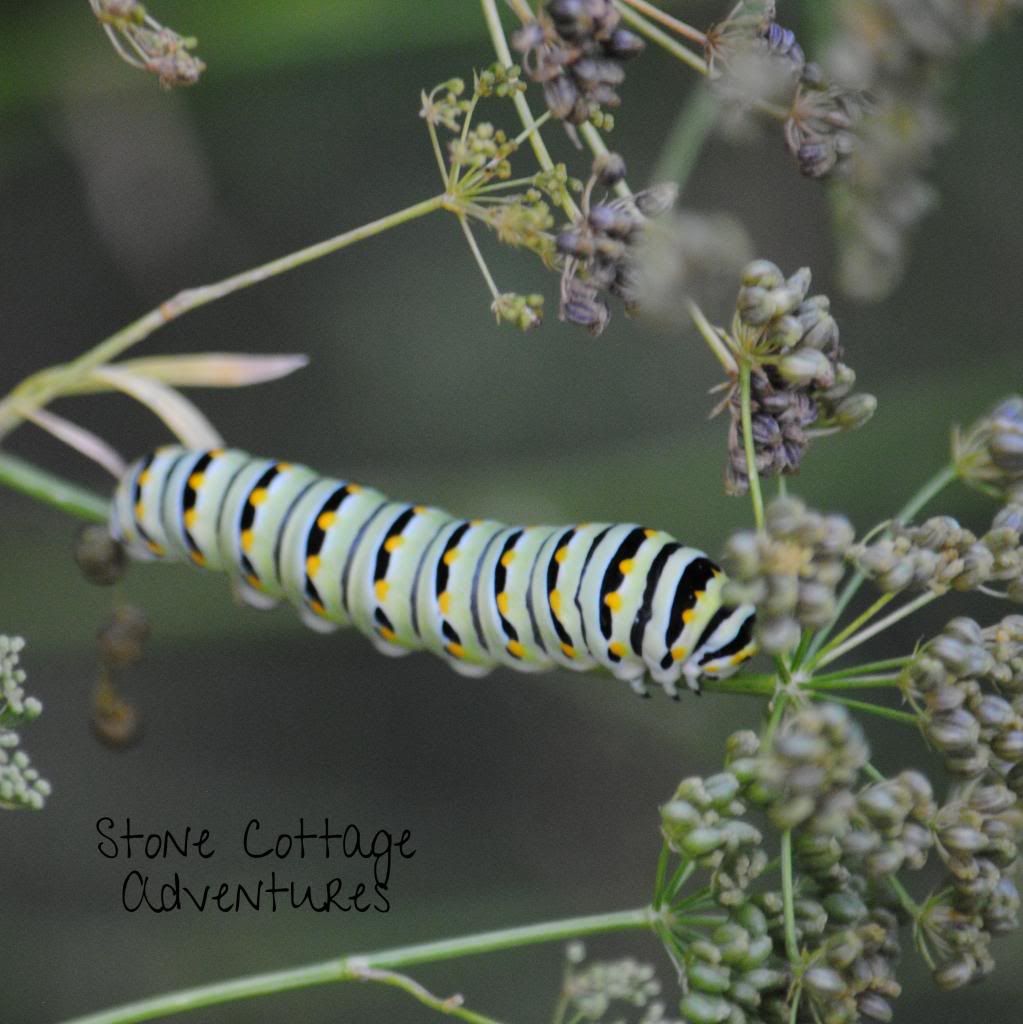 Not only is parsley tasty, its blossoms are a beautiful addition to flower arrangements and it is the host plant for swallowtails! Triple score! Here in Northwest Arkansas, it over winters quite nicely.
I try to create some clever seque' from critter to music, but I can't think of a thing this week! I just like this sassy song!
My choice this week: Shoot Him Down by Alice Francis
;-) -Marci