The north side of our front yard is a certified
National Wildlife Federation Backyard Habitat
. Really! We have a certificate! You can do the same by providing food, water, cover and places for wildlife to raise their young. It is so much fun to see all of the critters that stop by for a visit. I've begun a new series of posts to show you our Garden Guests.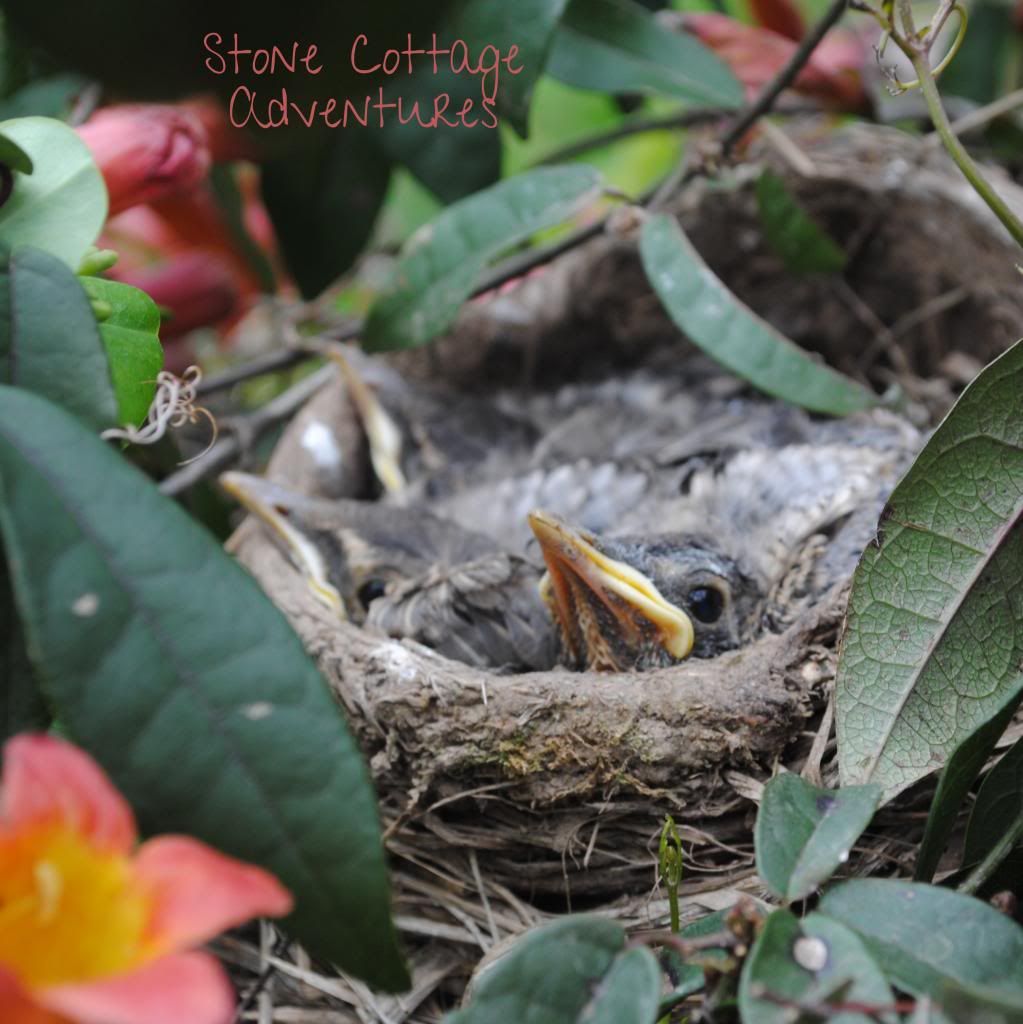 Another summer has flown, as have these baby robins.
Their parents built the nest in the cross vine (bignonia) on our fence. We loved watching all the deliveries of insects and earth worms. A key to habitat gardening is planting as many natives as possible. This cross vine was purchased from Mary Ann King of
Pine Ridge Gardens
when it wasn't much more than a twig.
My choice this week: Born to Fly by Sara Evans
;-) -Marci