Lanterns are pretty high on my list of favorite things. I have a small collection, but there always seems to be room for another piece! One of these three has just received a makeover!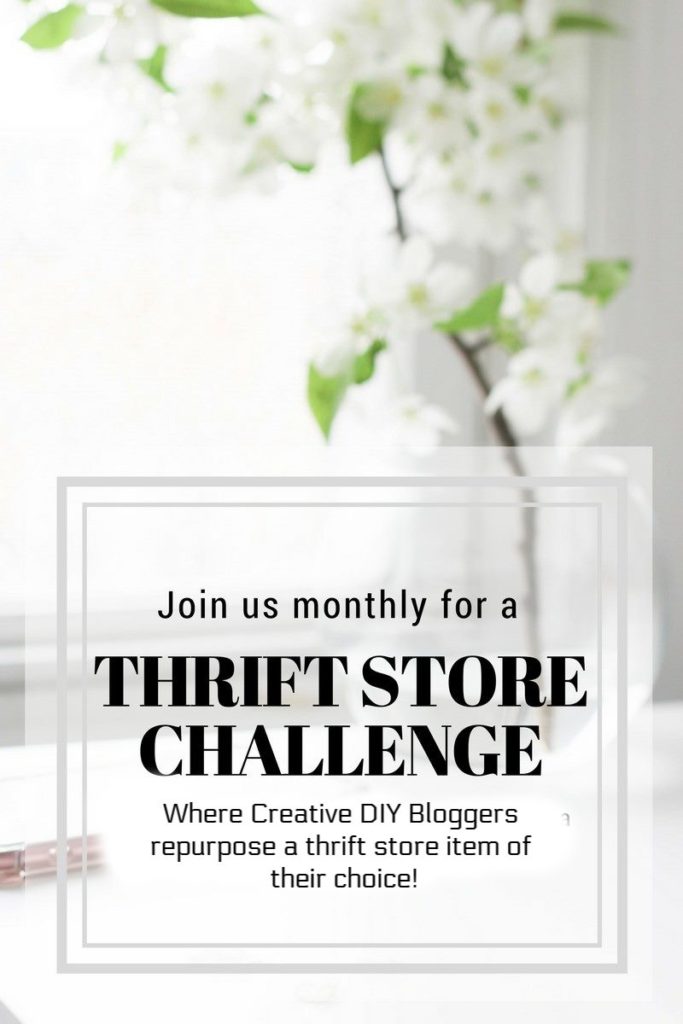 The Rules:
Upcycle an item(s) from a thrift store, resale store, or garage sale into a new piece of decor.
There's no monthly theme.
There's no budget to stick to.
Meet the Hosts
Angela | Simply Beautiful By Angela
Beverly | Across the Blvd
Marci | Stone Cottage Adventures
Our Thrift Store Upcycle group of bloggers is always looking to expand -- and we need your help! Why not consider joining in our thrift store upcycle challenge on the last Thursday of each month? Make some friends while having fun and share your love of DIY with the world. It's a win-win! Sound like something you'd be interested in? Just leave a comment at the end of this post with your contact info and a link to your blog. Someone will get back to you right away. We can't wait to meet you!
So, for this project, I only have one "before" photo for you. Yep. This is it. An extra long string of fairy lights from Target. I need you to imagine a yucky, rusty, tall bird feeder. And a can of spray paint.
The icky bird feeder with lovely bone structure was cleaned and spray painted a nice gun metal gray.
There was a bit of drama around where to place that surprisingly large battery pack for the cute little fairy lights. My first idea was to hot glue or tape it to the top of the lid.
FAIL!
Thankfully, there is a small slot on two sides at the bottom of the bird feeder, allowing bird seed to spill. The battery pack was placed in the bottom of the bird feeder with the power supply threaded out one of the slots. The heavier wire is tucked up the back along one of the corner rails. Both ends of the gold fairy string are held in place by the lid at the top.
Ta Da!
Here's how my "new" lantern looks with curtains open during the day.
On a recent trip to Hobby Lobby, I noticed this wall of pumpkins. While I'm not quite ready for those Autumn staples just yet, I am loving this year's color palette, especially, the blues near the bottom left! So, my styling choices were a couple of items from my collection of lanterns, along with a vintage Coca Cola tin and a small green apple.
Here's the vignette with lights on. Did you notice the dragonfly?
How darling are those fairy lights when the room is darker?! Next month, I will be swapping that apple for a pumpkin or two!
And now for more thrifty goodness!
Check out what my fellow upcyclers created below!
You are invited to the Inlinkz link party!

<