You are in for such a treat today! My sweet friend, Angie, of
God's Growing Garden
is guest posting and bringing us The Cutest Costume EVER! Get this! Your sweet kiddos can make it for themselves! Thank you, Angie!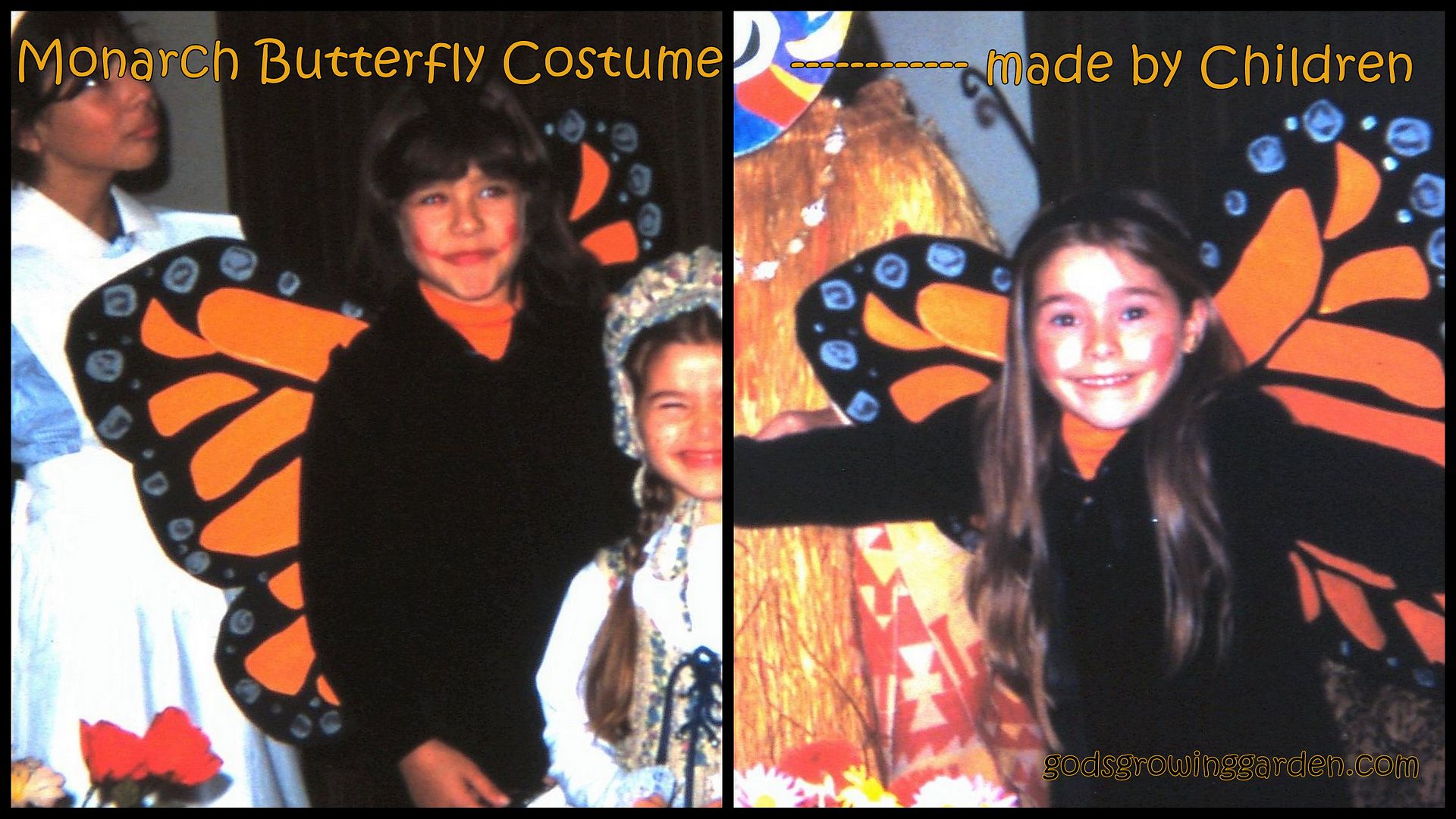 I am thrilled to be "guest posting" for my friend, Marci!
"Stone Cottage Adventures" has been one of my favorite blogs for many years.
Monarch Butterfly Costume that Children can Make - Ages 9 & Up
As a Christian, Halloween isn't something that I celebrate in it's true form (obviously) - I don't want to offend my Christian readers but I really do enjoy this time of year. When I was a child, Halloween was never a scary, evil or angry time - it was wholesome fun and all about creativity. Today it seems that nobody makes their own costumes and all of the costumes that are available to buy are either demonic, vulgar or totally inappropriate for children to be wearing! - Like a 5 year old dancer!!! (and by dancer I don't mean the Waltz).
When I reached the age of 8 I started to make my own costumes. In the picture collage above I am the Monarch Butterfly on the left and then the year later my little my sister is the butterfly on the right.
Today I will show you how to make this Butterfly costume - it's fun & cheap!!
Since I don't have any children I couldn't use a child model & (since I don't have any children) I only have 1 doll that I saved from my childhood - he is my Inuit doll that I love.
Today, "Iqaluit" (that's the capitol of Nunavut) will be my model.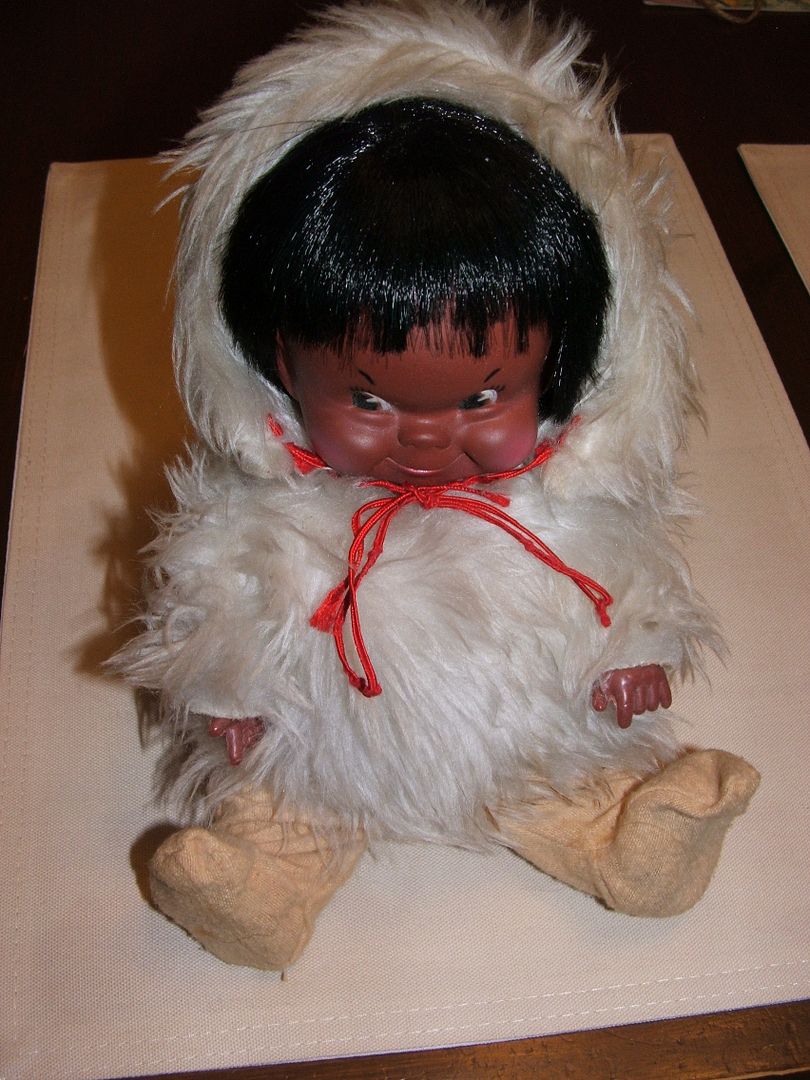 You will need:
4 pieces of Poster Board (2 black & 2 orange)
heavy duty ribbon or thin fabric tie or flat rope (something that won't gouge into your shoulders)
White paint & a paint brush
STEP 1: Fold both pieces of black poster board in half (make sure that your poster board is horizontal before you fold!! - in other words - the longer side is going from right to left before you fold) (see picture below) NOTE: for this example I am using card stock but your project will be a lot larger since you are working with poster board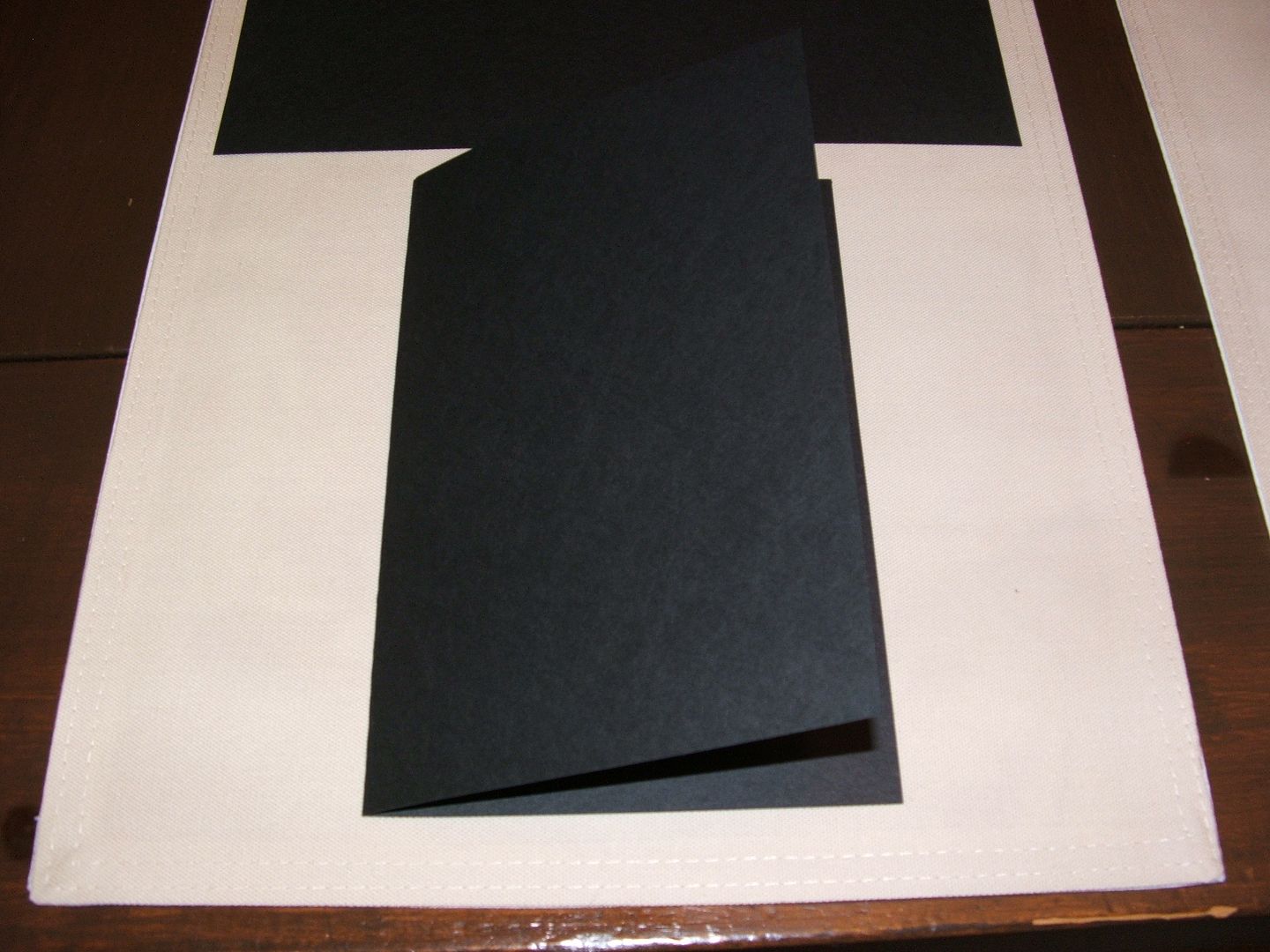 STEP 2: Draw half of a butterfly shape on 1 of the folded poster board (make sure that the seam of the poster board is the middle of the wings!!!) - cut out that butterfly (see picture below - when you open it up it looks like a butterfly). Now trace that butterfly on the other folded sheet of poster board & cut (you must trace from the piece you cut first because they must be the same size)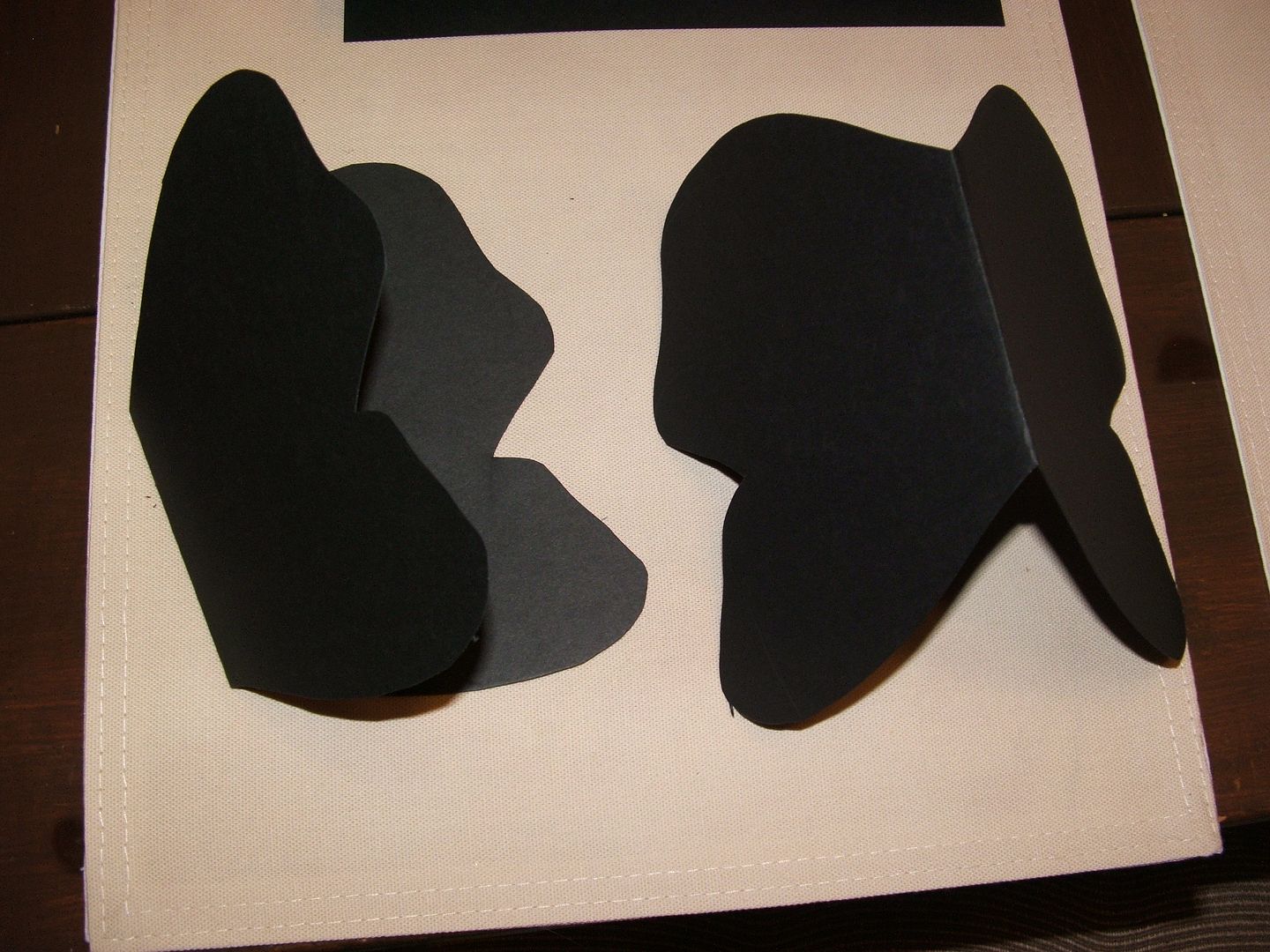 STEP 3: Cut 2 pieces of heavy duty ribbon (or flat rope or fabric tie) - they will need to be long enough so that you can tie them on around your shoulders (It will hang on your back like a back pack). Glue your ties or ribbon on the inside of 1 butterfly (one will be glued to the left of the seam and the other to the right of the folded seam). Then glue both butterfly pieces together (make sure that the ribbon is on the inside!!) Allow the glue to totally dry before moving on to the next step.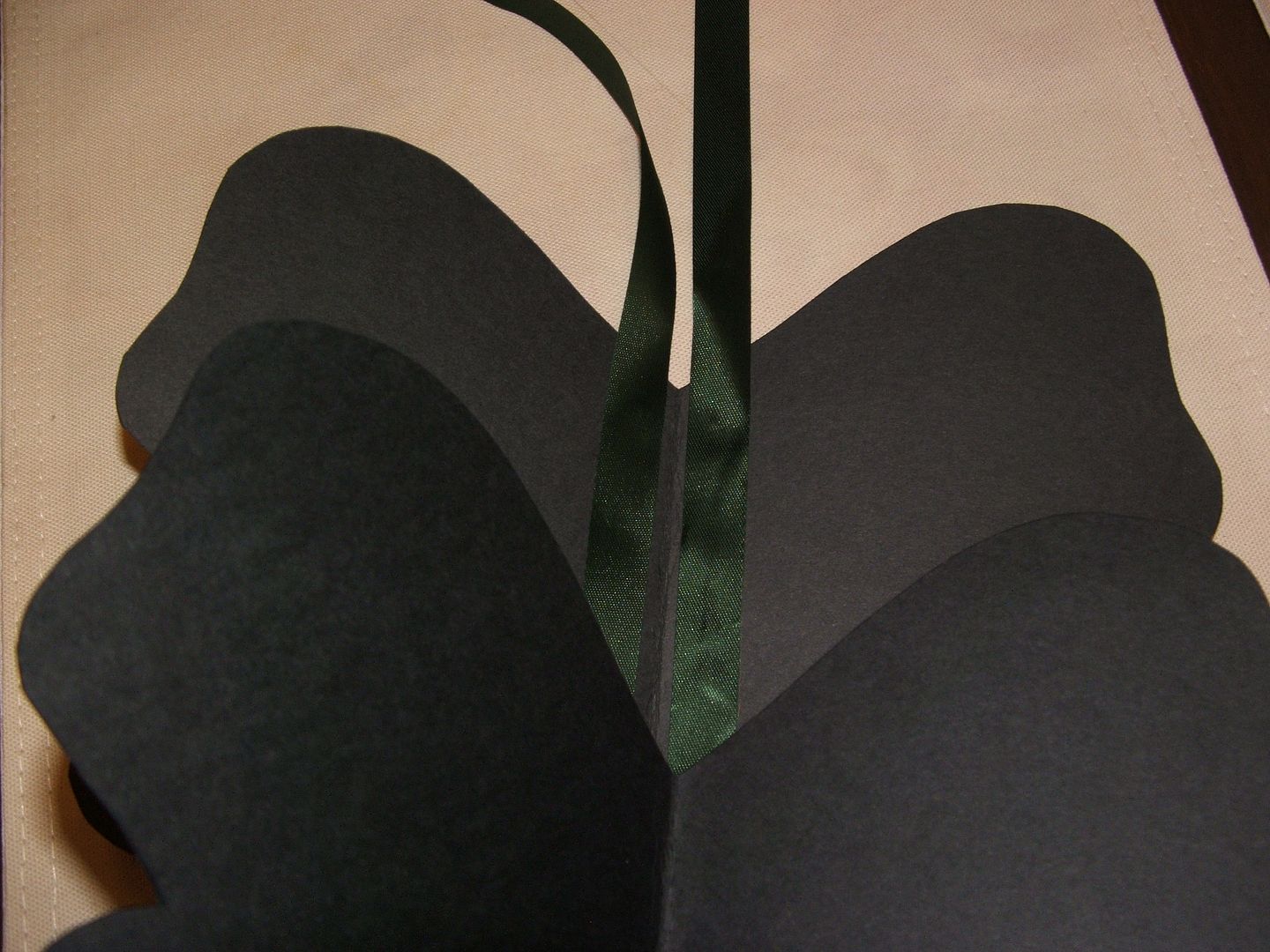 STEP 4: Cut out a bunch of odd shapes (almost oval & tear drop like) from the orange poster board (you might be able to only use 1 orange poster board but have an extra on hand just in case). Start gluing those shapes on the butterfly to resemble a Monarch (see picture below or the top picture) - Don't worry - you can't go wrong - there are no 2 Monarch's that have exactly the same markings. Continue cutting & gluing until both sides & front & back of the Butterfly has the orange detail.
Again, allow the glue to totally dry.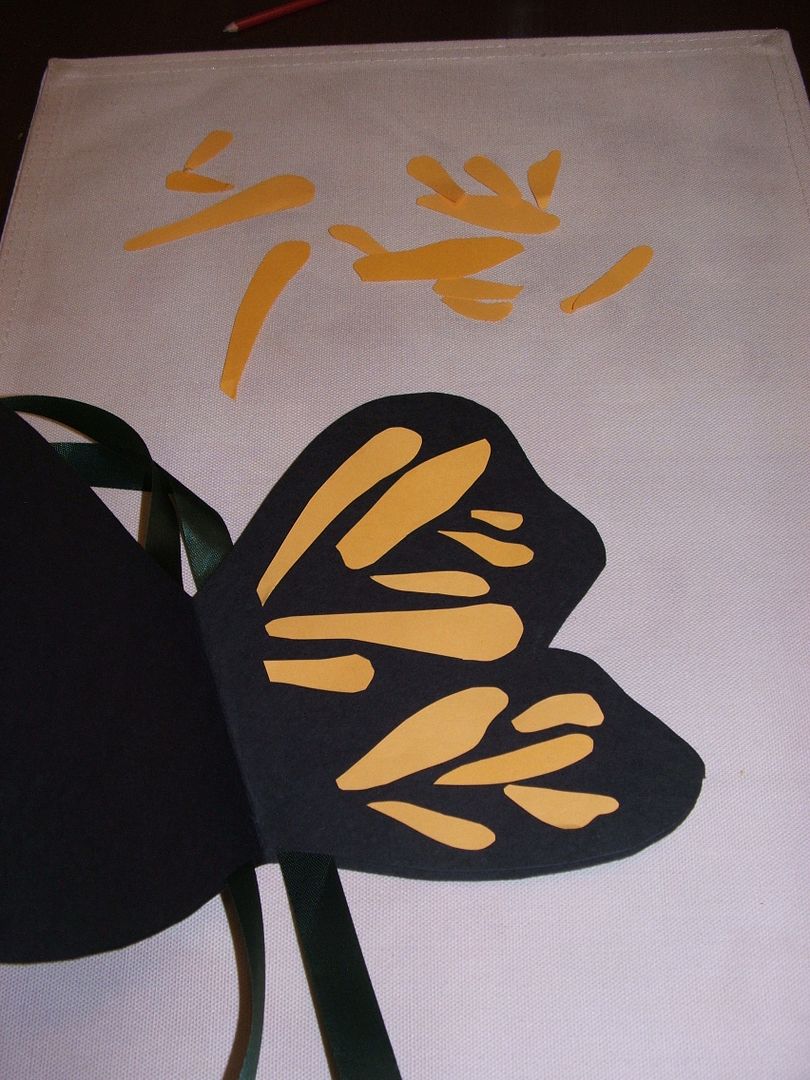 STEP 5: Now paint white blobs (circles & oval shapes) along the edge of both sides & front & back of the butterfly (see picture below) - Allow the paint to totally dry!!
STEP 6: Remember - this is just a toy model - you will be wearing black clothes before you place this costume on your shoulders!
Tie one side of the ribbon over the left shoulder and then tie the other side of the ribbon over the right shoulder (see the next 4 photos below)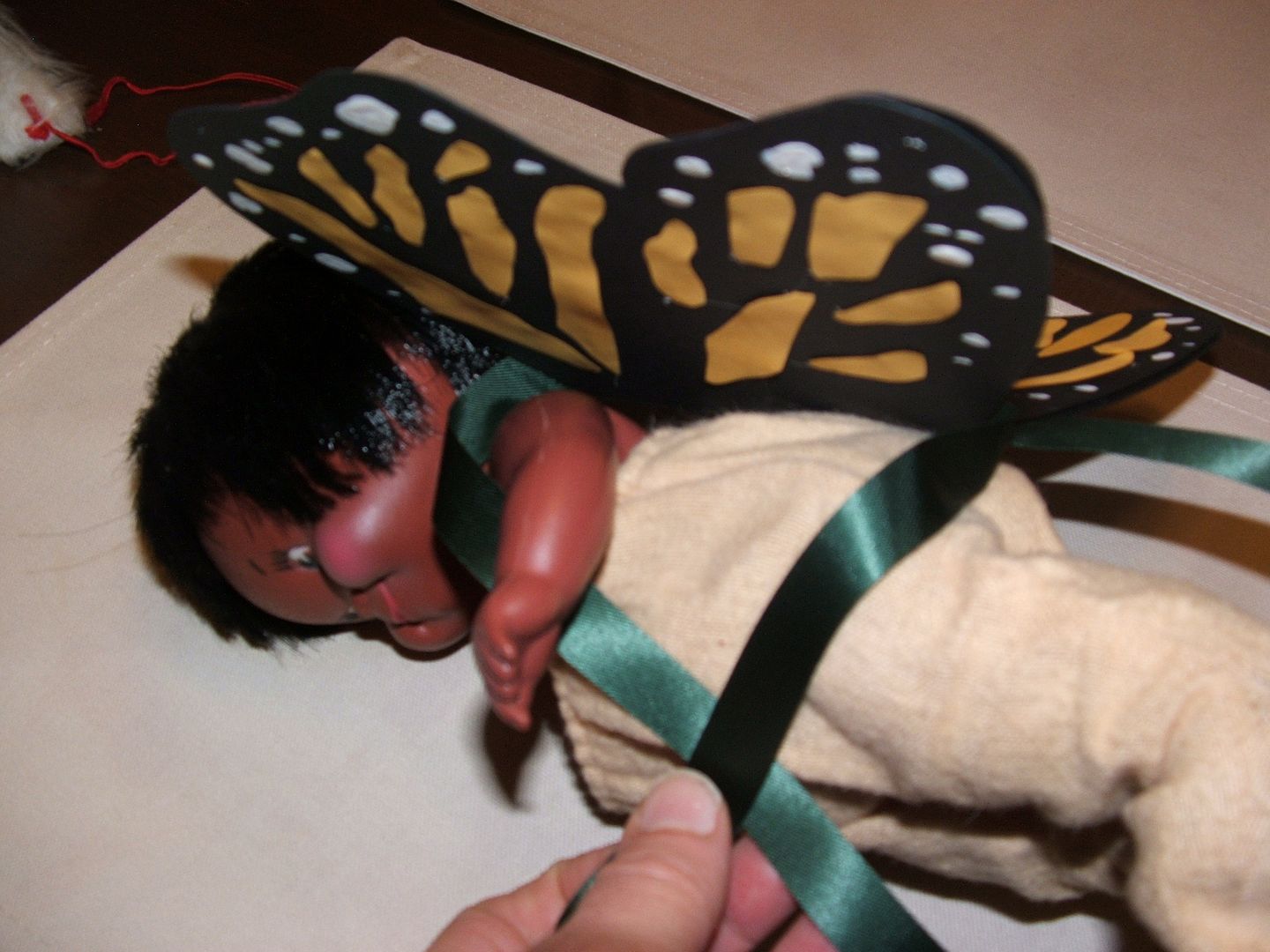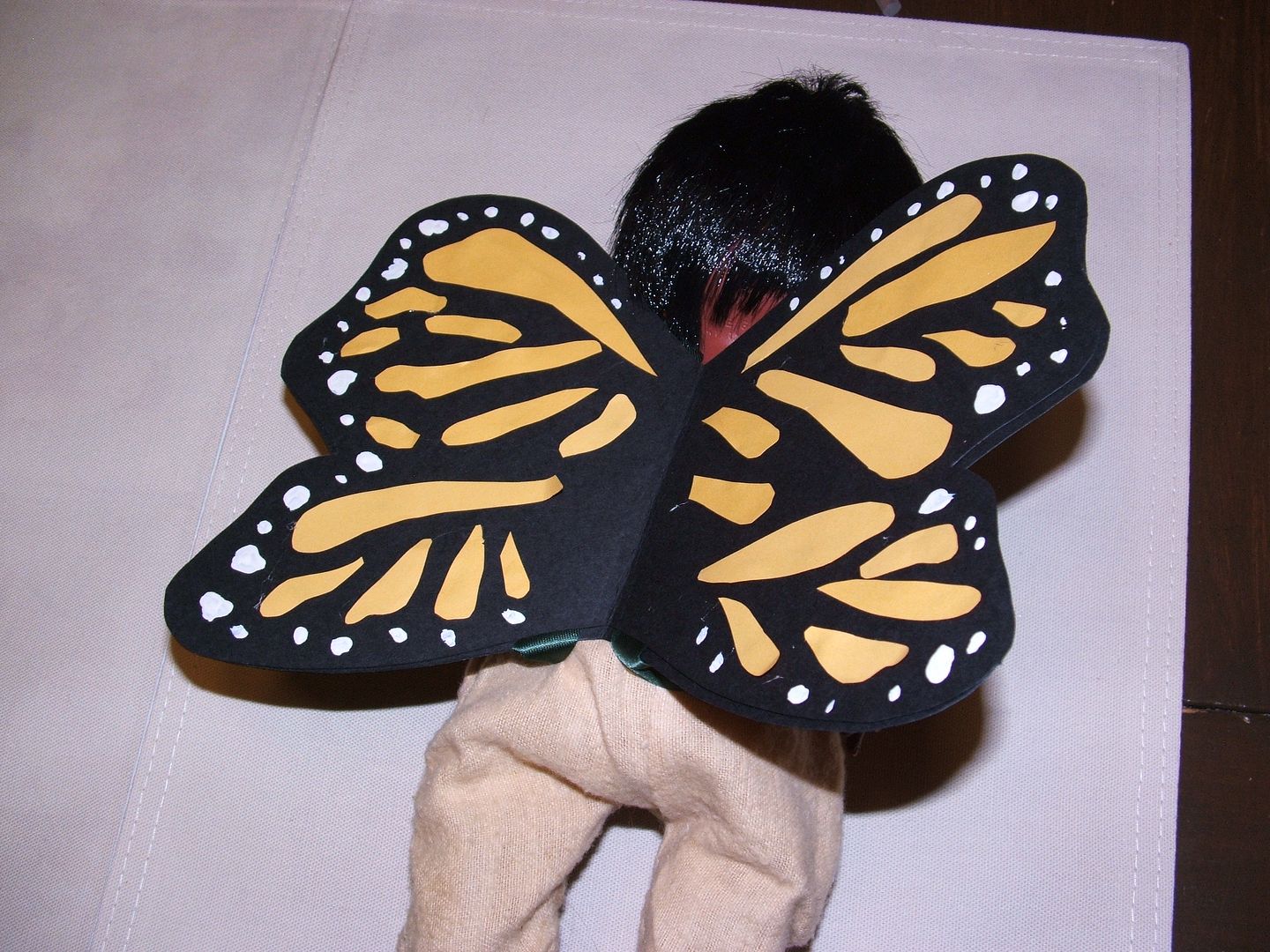 STEP 7: Wear black clothing & make antennae out of pipe cleaner & ENJOY!!
Enjoy flying through Halloween this year as a Butterfly!!