One more reason to love our greenhouse... Homegrown salad in Winter! (Although,
so far
, this winter has been mild enough a greenhouse really hasn't been necessary.)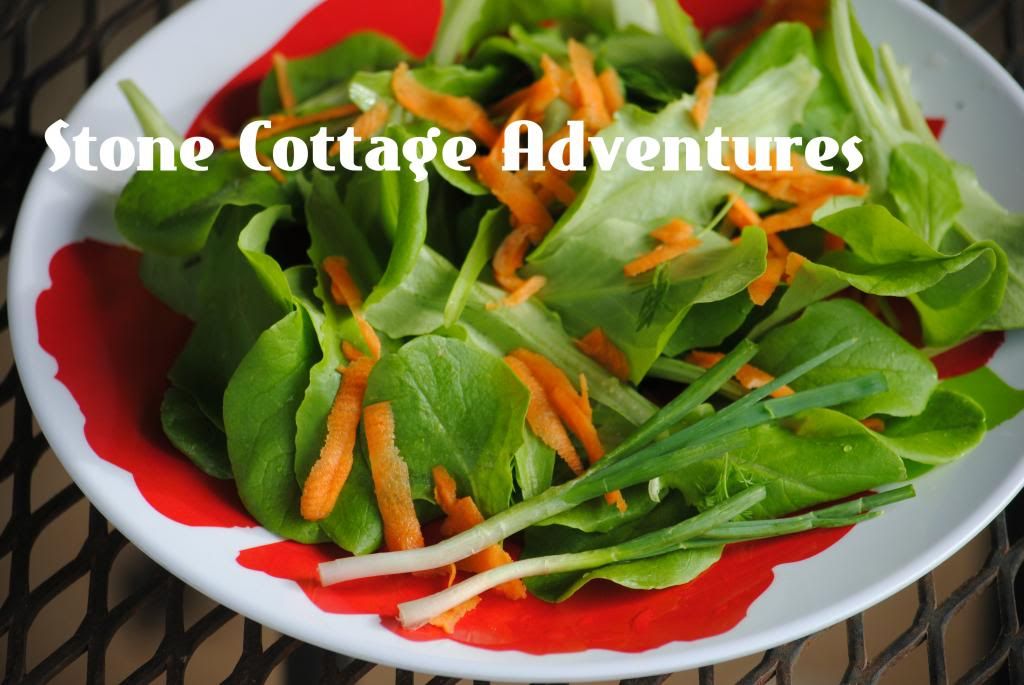 Delicious cool season veggies were gathered again this week. Lettuce was a special treat! This is the first lettuce harvested since late Spring. The seeds were free from
Songbird Garden's Class
. I planted them the weekend before Halloween. The carrots continue to do well.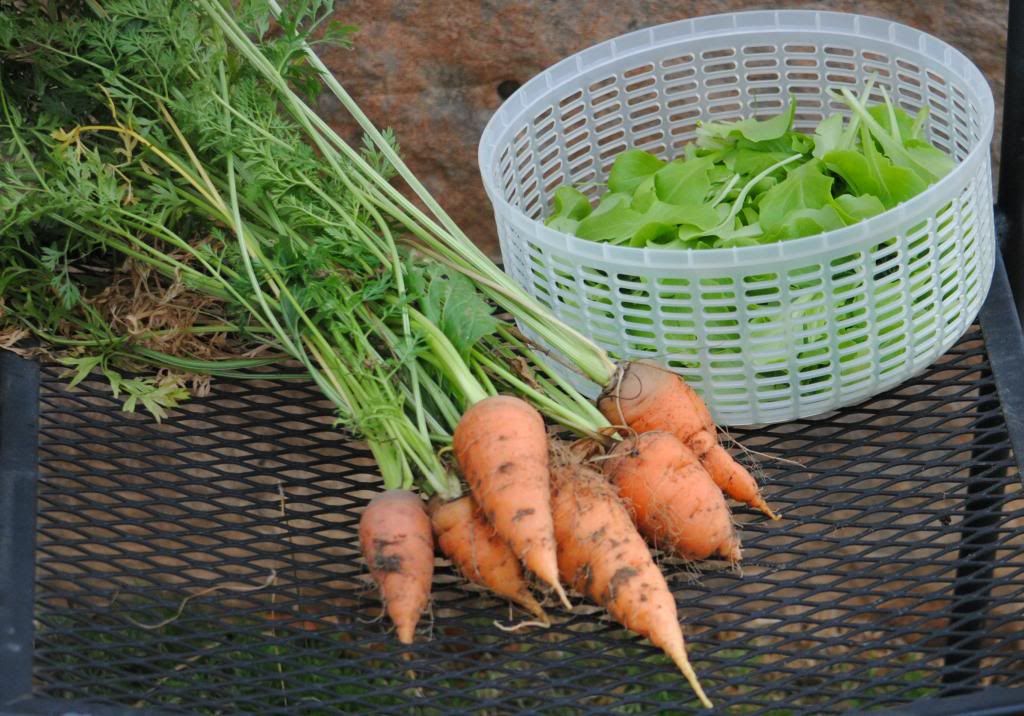 A few small scallions were pulled from our garden to complete this lovely salad!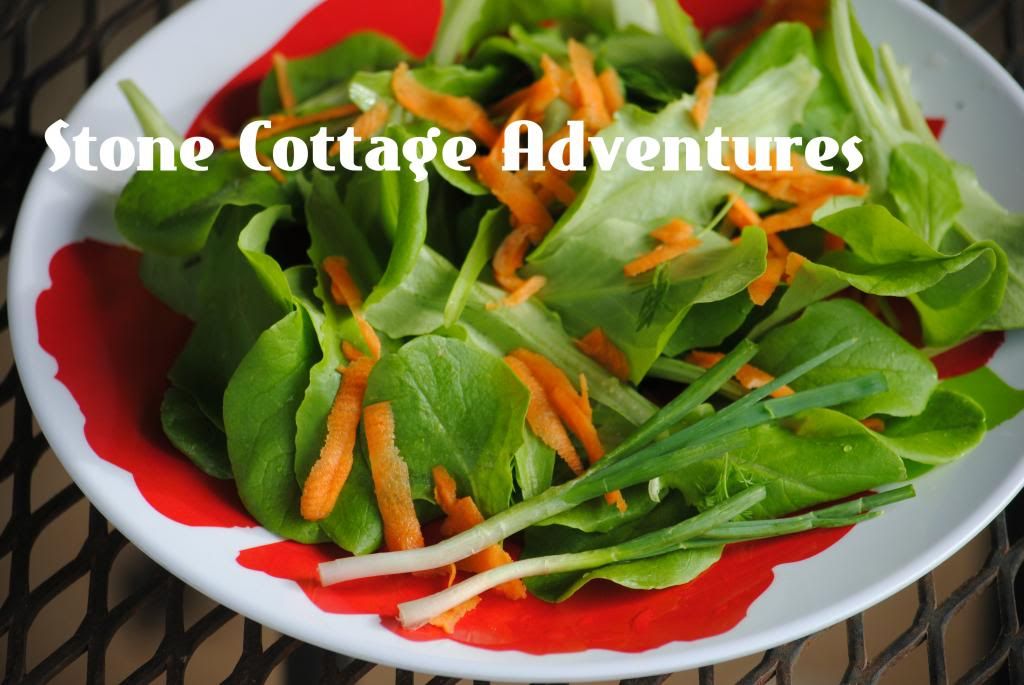 Mmmm... Tasty and nutricious! Did I mention I love our greenhouse?
;-) -Marci